Eternal Santorini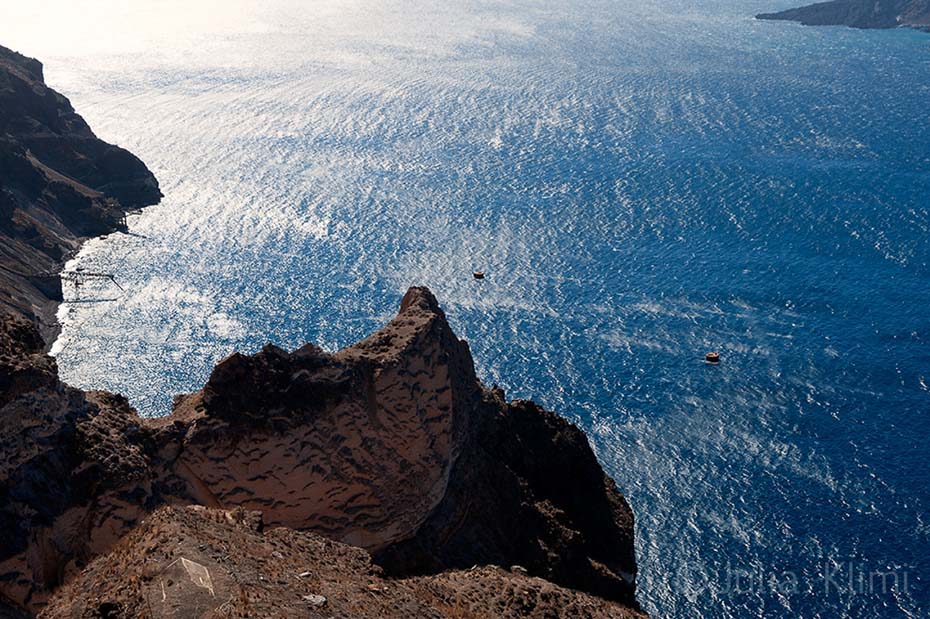 Santorini. A red and black rock in the middle of the Aegean archipelago is all that remains of the land that fell into the abyss after the terrible volcanic eruption that occurred around 1600BC. Today, the white settlements atop the bare black and red striated rock are unique in the world, as is the sunset as viewed from the village of Oia. The "red" beach with the shiny black and red pebbles, assyrtiko  with its distinct character and sweet Vinsanto wine, a unique brewery, gourmet nights under the vaults, a full moon at Monolithos beach, the exciting nightlife of cosmopolitan Fira, sunset-gazing from the cocktail bars at the edge of the caldera, warm nights in the privacy of a room hewn vertically into the volcanic rock and the famed archaeological site of Akrotiri are some of the many reasons that Santorini has attracted the interest of the world.
Santorini is a cluster of islands at the southernmost corner of the Cyclades, formed by Thera, Therasia, Aspronisi, Palaia Kameni and Nea Kameni. The lunar landscape of black, gray and red volcanic rock inspire either love or fear, like the clouds of moisture that cover the marine landscape of the caldera in early morning only to suddently reveal the evocative spectacle of a ship emerging out of the mist, or expose the whitewashed village of Oia on the rim of the caldera. Accommodation in Santorini means a view of the caldera (and how can one not be tempted by a terrace overlooking the void). The colourful beaches of Santorini, sandy or pebbled, quiet or busy are all simply beautiful.
In recent years, Santorini has enticed food connoisseurs from all around the world, who flirt with the cherry tomatoes, the white eggplants (aubergines), the sweet tasting split peas, and the popular capers, all grown with a minimum of water under the burning sun. During the last 20 years, a new generation of chefs have created inspired recipes that highlight the local products, thus continuing the culinary tradition of the island in a innovative way, with the earthy―yet minimal― cuisine, based on the essentials.
The island also has a long tradition of viticulture; it is likely that Santorini has the oldest root-stock of cultivated vineyards in the world. The volcanic soil produces unique varieties such as the strong white assyrtiko, the gentle athiri and the fragrant aidani, and wines such as the sweet Vinsanto (vino di Santorini) made from sun-dried grapes of assyrtiko and aidani, a wine which was quite popular in 19th-century Venice and Russia. Lately, the dry white wines of Santorini have received the highest awards worldwide, and it is not accidental that one can find them at London's top restaurants, such as Gordon Ramsay's Maze, Chez Bruce, La Trompette and Le Pont de la Tour.
Julia Klimi
Translation Vicky Anastasiadou