bio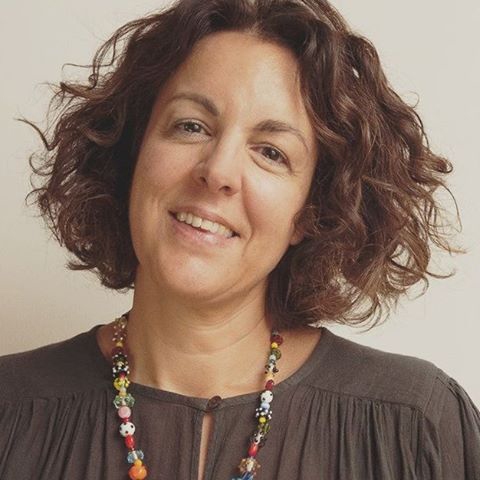 Julia is a professional freelance photographer with many years experience she photographing mainly villas, hotels and places, collaborating with Greek and international magazines, individuals and agency's. Much of her work is with interiors design magazines, architects and hotels owners.
She  also travel quite a bit, creating images of people and places in Greece and in different parts of the world for magazines and the internet. Her photographs are evocative, dominated by natural light and simplicity of the environment.
After studying still-life photography in Rome at the Istituto Europeo di Design in Milan, Julia took long journeys to remote places and civilizations, like Algeria, Egypt, Sudan, Vietnam, Cambodia and India. Her work sometimes bears witness to her obsession with disappearing rural civilizations, ranging from the Tuareg nomads of the Sahara to the Omo Valley tribes in Ethiopia and the Palaung people in North Myanmar while also striving to capture contemporary life and lifestyle. She has photographed some of the world's most beautiful tropical islands in the Philippines and Thailand, the oases of Uzbekistan, the natural rock formations of Cappadocia Turkey, the deserts of Egypt and Tunisia as well as the inhabitants of these striking regions.
Interior & travel magazines
For years she captures  Greek interiors and has presented hundreds of the most distinctive villas and contemporary homes, published in Greek and international sites & magazines such as Vimadeco, Maison Decoration, Casaviva (Greek & Italian edition), Elle (Greek & Italian edition), Elle Décor Italia, Interni, Marie Claire (Greek Italian), Case Da Abitare,  Luna,  Area arch magazine, Villas, Dim Dam Dom magazine, You Magazine, Casa Vogue, AD (German edition) but also on worldwide sites Dezeen, Yatzer, Air Mail.
Along with architectural photography for the last ten years she has been photographing small and large hotels in the Greek islands and the Peloponnese.
Since 2019 she's a permanent collaborator of the Italian photo agency livinginside.it  which has undertaken to publish in the international press her work – homes / hotels / travels – with great success.
At the same time, Julia diligently travels all around Greece to capture with her lens everyday life, people, landscapes, preserved settlements, feasts, customs, boutique hotels, activities and gastronomy on dozens of assignments regarding social issues and human-ethnological themes. Her travel reportages and articles from Greece and abroad have appeared in international and Greek magazines such as Marie Claire (Greek, Italian and Dutch editions) Condé Nast Traveller (Italian edition), Gulliver, Bell'Europa, Dove, Tuttoturismo, The Guardian Weekend, Departures, Gaiorama Experiment, Gaiotropio, Passport, Eu Zin, Gynaika, Vogue, Elle, Madame Figaro, Cosmos and "Taxidia" magazine of Kathimerini's newspapaer.
Books
Arising out of this work was her book Only the Best: Greece (1999) by Axon Publications for which she acted as consultant and photographer. Lifestyle photography figured yet again in her work in 2006 when Thames & Hudson commissioned her to do the research and photographs for Style City Athens, included in one of the world's best known series of Style City guidebooks circulating in 50 countries.
While travelling again for her photography album At Home in Greece, (at Public) published in 2004 by Thames & Hudson she showcased the underground dwellings of Santorini, imposing Venetian tower-houses, Corfiot aristocratic mansions, Cycladic clean-cut olive presses and contemporary minimalist homes as part of her inspiration to show the world all the different aspects of Greek history through architecture. The book received enormous publicity and success and was also published in French by Editions Aubanel as Une maison en Grèce, in Greek by Kastaniotis Publications under the title Spitia stin Ellada, as well asin the U.S. by Thames & Hudson US.
World Campaign
2007, the advertising company Adel Saatchi & Saatchi commissioned her as a photographer for the WORLD CAMPAIGN COT 2008 (CYPRUS TOURISM ORGANISATION) for Middle East, Russia, Europe, and USA.
In 2008 she shot photos for the book Arhontika [Greek Mansions] for the series I Thisavri tis Ellados [The Treasures of Greece] published by Lambrakis Press, while the following year she did the photography and wrote the texts for the book Exohika Spitia me Thea ti Thalassa [Countryside Homes with a View to the Sea], again published by Lambrakis Press/Ta NEA.
2010 The illustrated book Windmill Energy and Environment (concept and photographs by Julia) was launched by KOAN Publishing House on behalf of RAE (Greek Regulatory Authority for Energy).
In 2013 was published by Papasotiriou the illustrated  book Jacoline's Small Hotels in Greece. Two hundred wonderful guesthouses from all over the country photographed by her.