Life in Olympos, Karpathos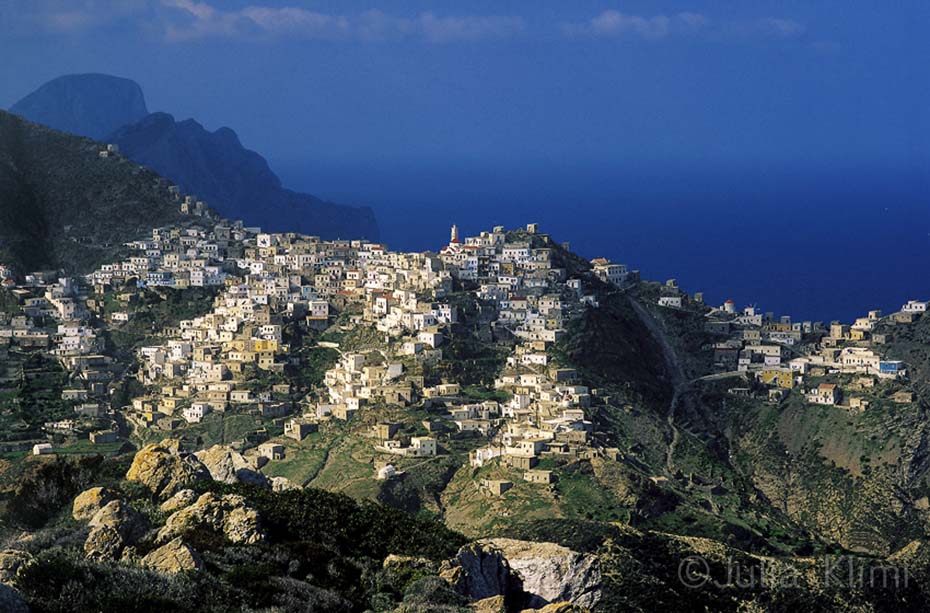 On the northernmost point of the island of Karpathos, Olympos village seems to live in another era. Homes resemble museums, women are dressed in cloth woven on the loom, one hears the nostalgic  sound of the lyra (a traditional bowed instrument), the locals speak an ancient Doric dialect, the love of traditional art is present,  local festivals last for three days and the windmills are still turning. A wild place, inaccessible and primal, at the southeastern edge of the Aegean Sea. Here, people have survived thanks to their labor, and despite their constant struggle with the barren land, the scarce livestock, the continual emigration. Today, they have to battle with uncontrolled tourism, the lack of infrastructure and the indifference of the state.
I loved Olympus from the first moment I stepped foot there. A little later, I realized that nothing there is easy or to be taken for granted, let alone in-depth research and photography. "Do you want to sell our faces to make postcards so that people will laugh at us?" And that was the most gentle comment addressed to me, because I heard far worse. On my second trip there, I was so disappointed that I didn't want to return, but I came back again and again–in a winter storm on a ferry trip of 28 hours, in spring by small plane from Rhodes that shook like a feather in the wind, in summer by boat from Pigadia, the capital of the island, by motorbike, by 4-wheel drive, by…
Gradually, I began to earn sympathetic acquaintances that were later transformed into real friendships. I learned to walk on the steep slopes of the surrounding mountains with the wind blowing like a vortex. I joined the paniyiri of Ai Yiannis (Saint John) and for three days slept on the ground next to the sea. I attended private local all-night celebrations and heard impromptu mantinadhes (improvised rhymed couplets sung with melodies played on folk instruments). During some cold winter nights I stayed in shepherds' mountain huts called mitata, with no water or electricity, but with warming talks around the fire. I slept on sofas in the village houses of Olympos with plates hanging over my head and candles providing light.  I learned how to knead bread in huge pots, because during weddings the whole village has to be fed. One summer at Avlona, the breadbasket of Karpathos, I picked up a sickle and began reaping ears of grain until I had calluses on my palms, and afterwards slept in animal pens, like all the villagers in Olympos during harvest. I felt true love for certain Olympians and they loved me back.
Photographing Olympos, but mainly studying its traditions, was exciting research undertaken over a period of years– research on everyday rural life, weaving, gastronomy, customs and all aspects of an entire culture that was still alive during the 1990s. All this I recorded daily, while studying the Greek and international bibliography on Olympus, along with Cretan and Aegean culture. I present here a small photographic sample of a long journey to this wind-battered Greek village that remains one of the last symbols of the simple rural life in Greece, interwoven with traditional habits and customs, and evidence of women's incredible creativity.
Julia Klimi
Translation Vicky Anastasiadou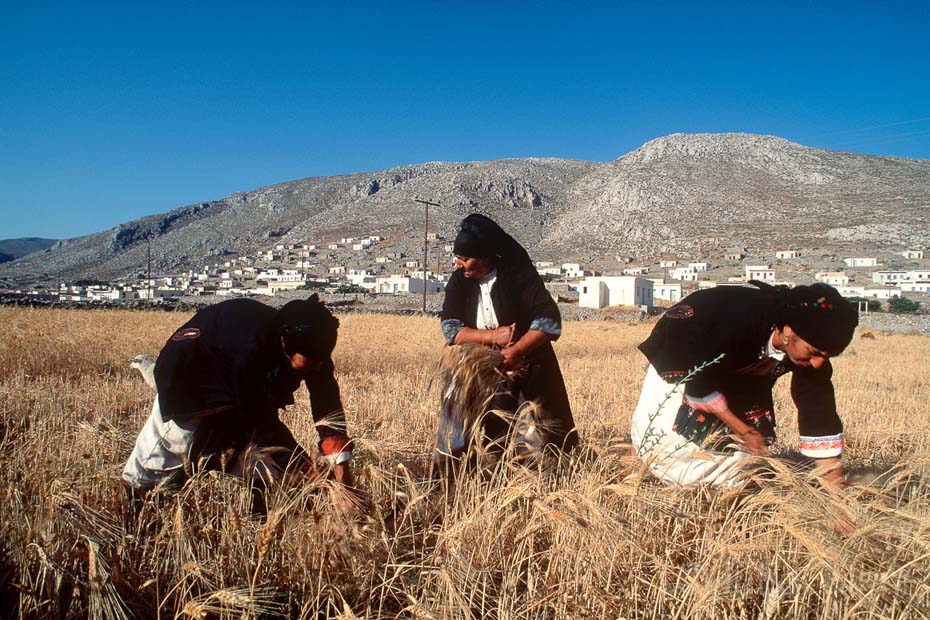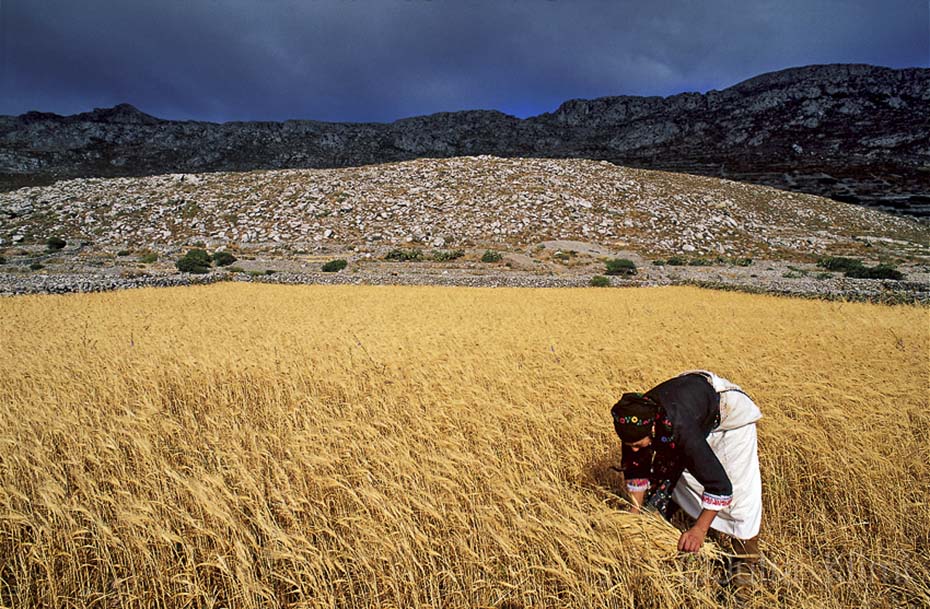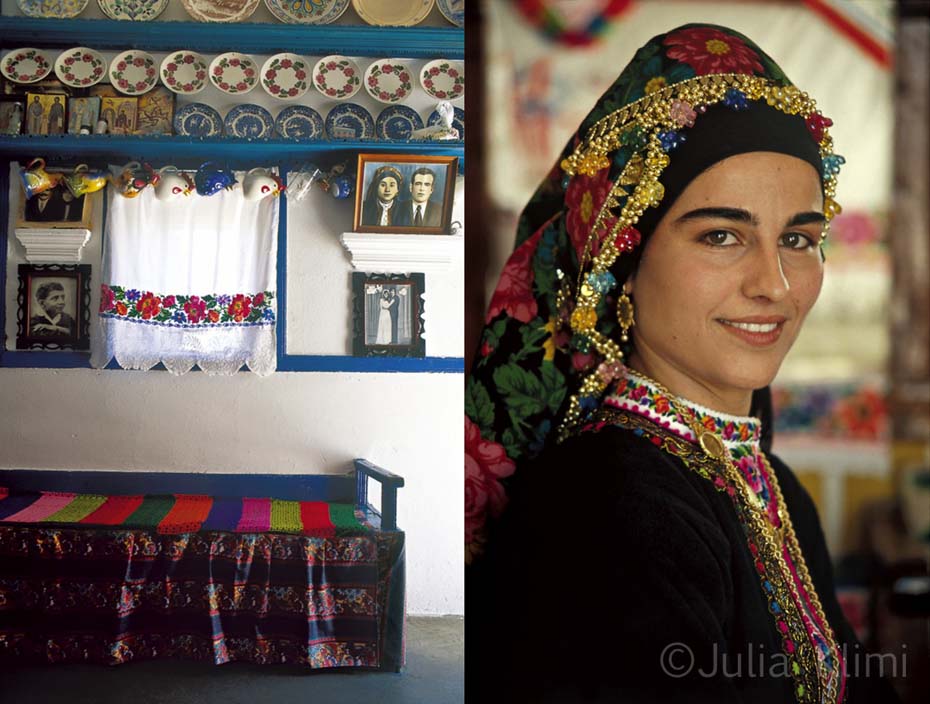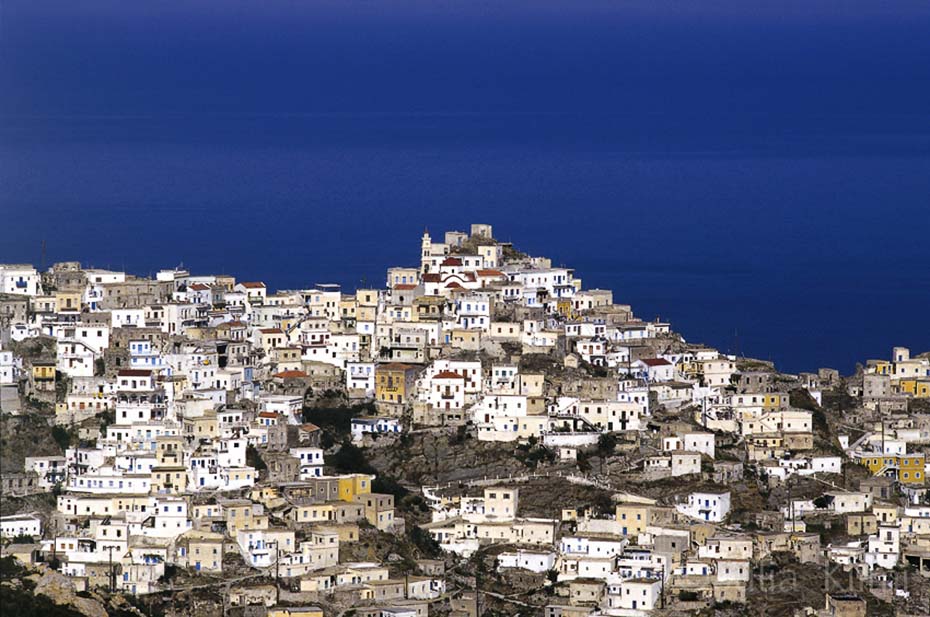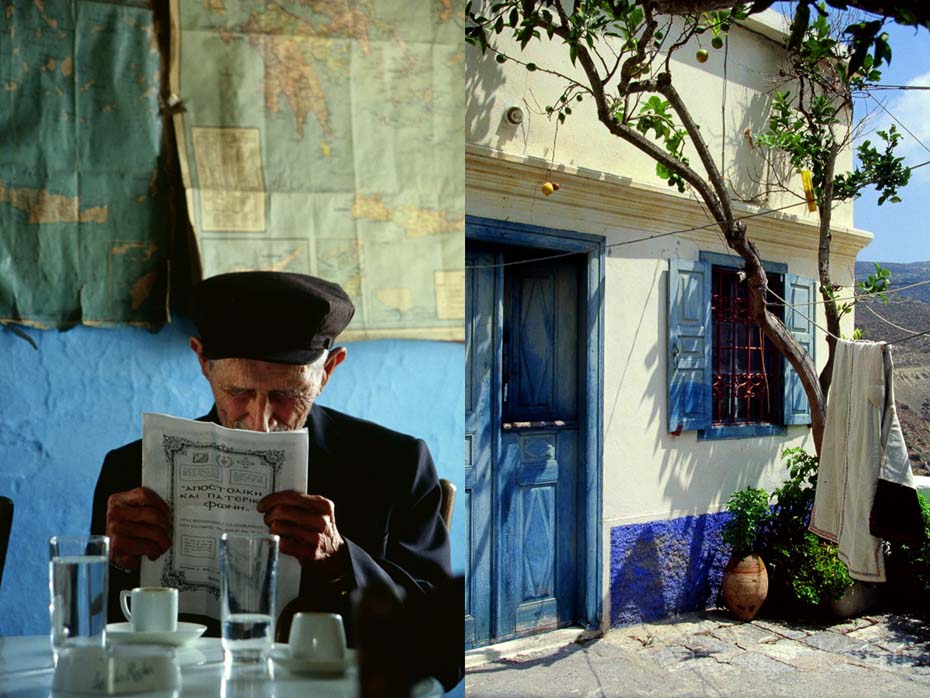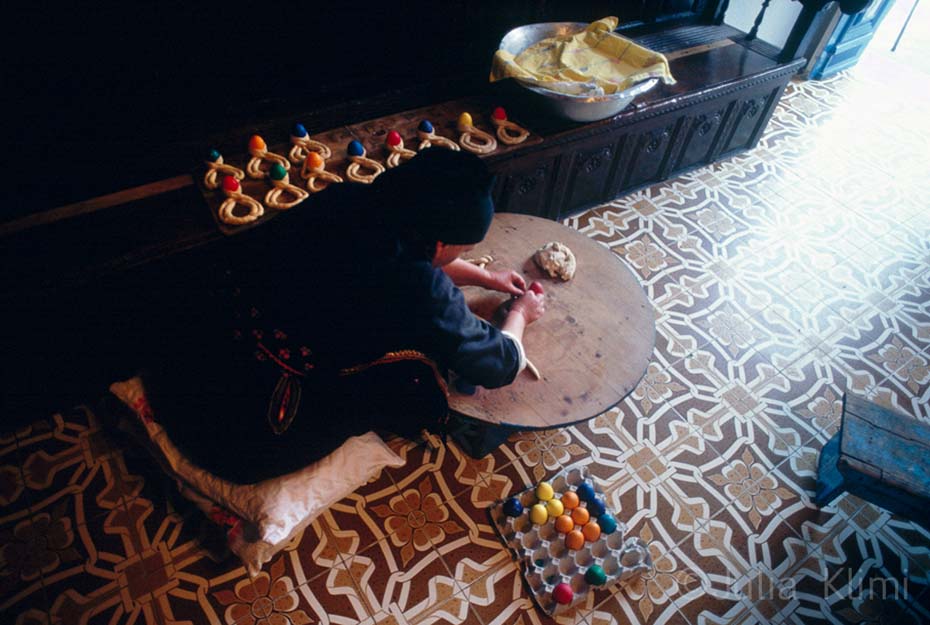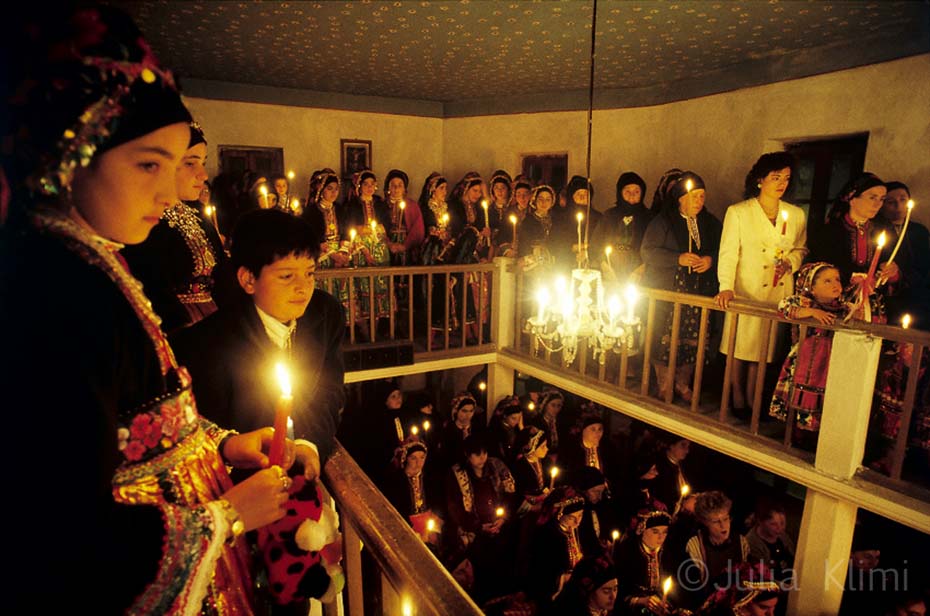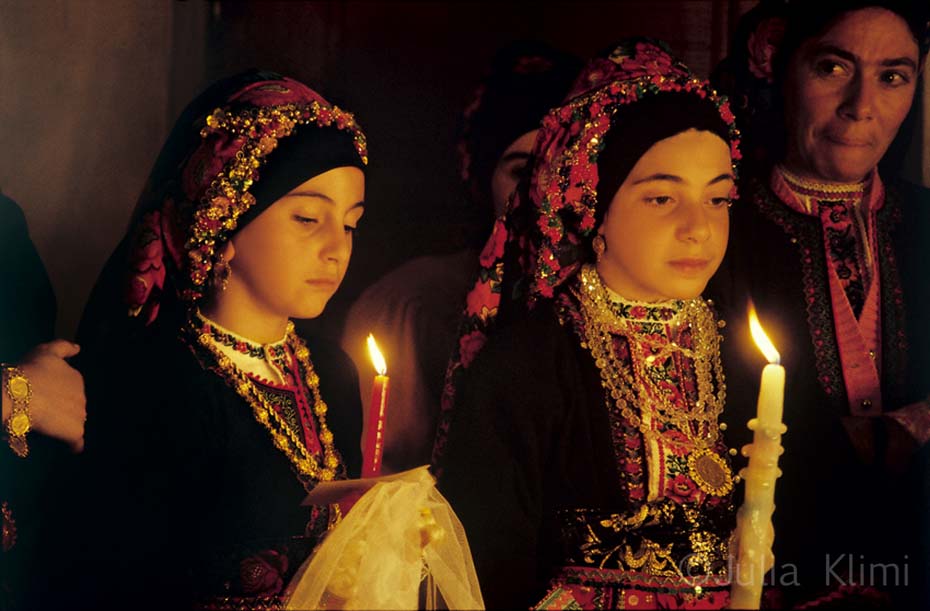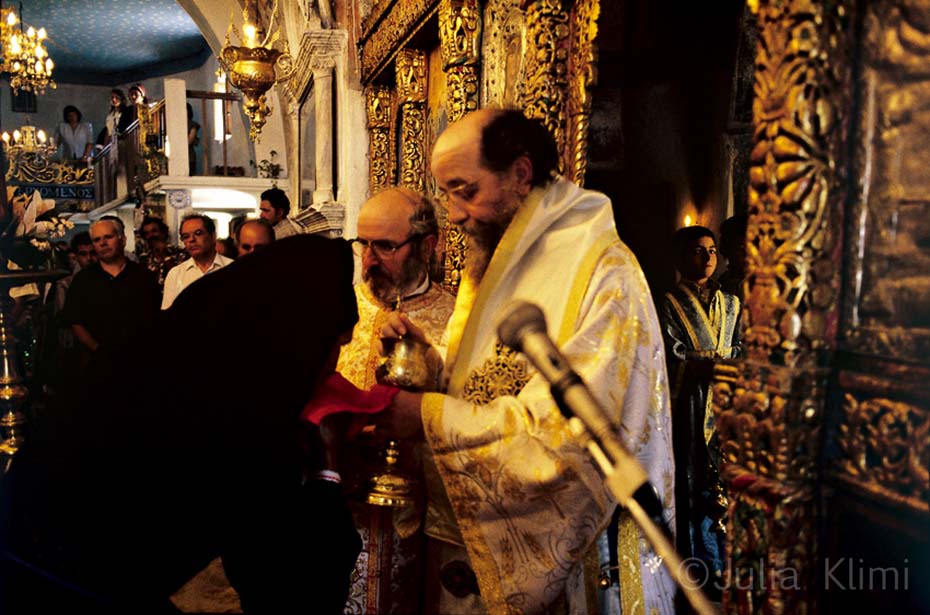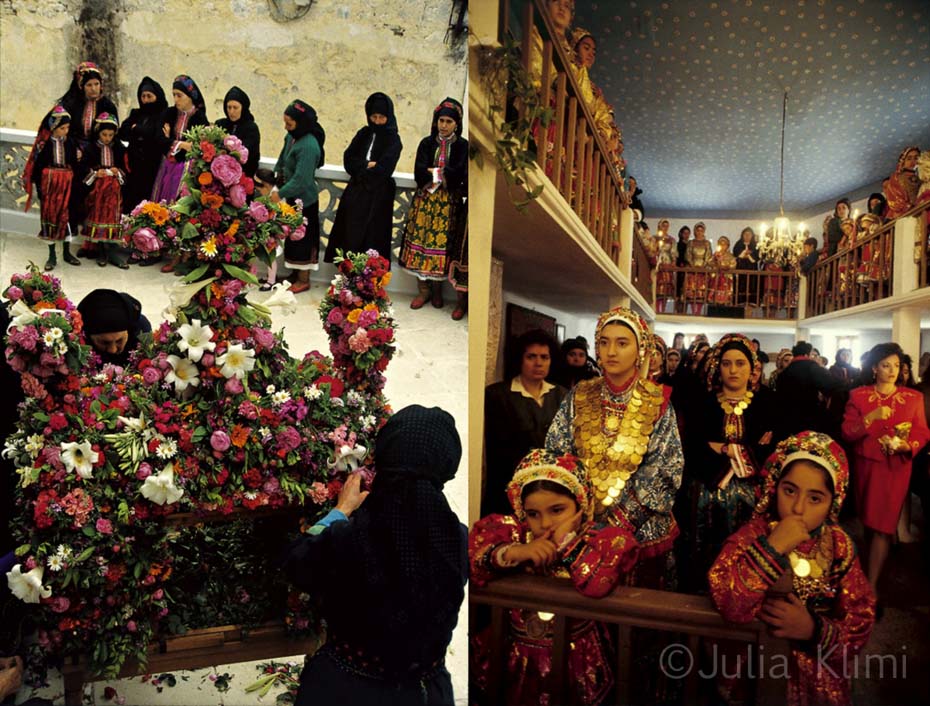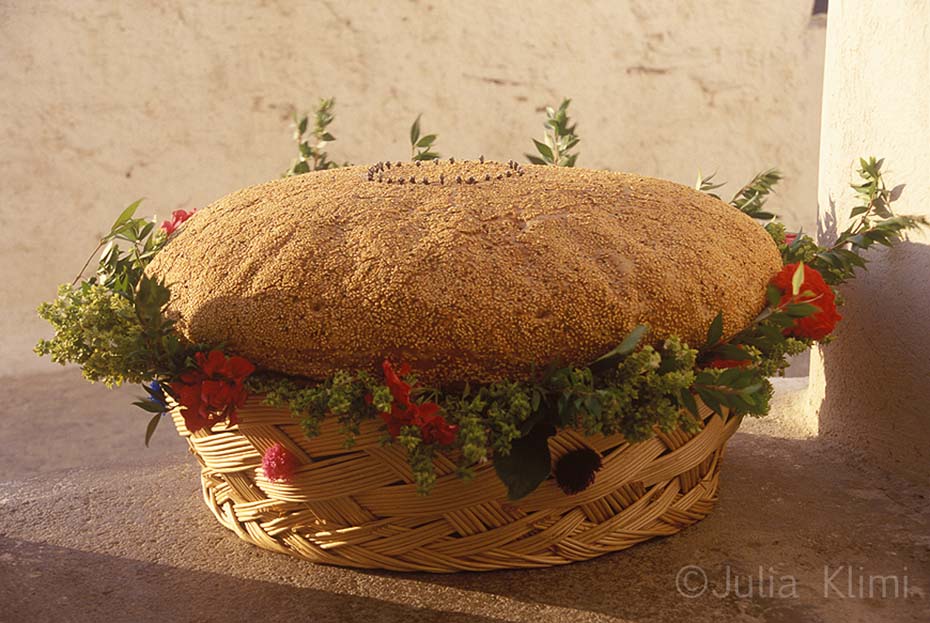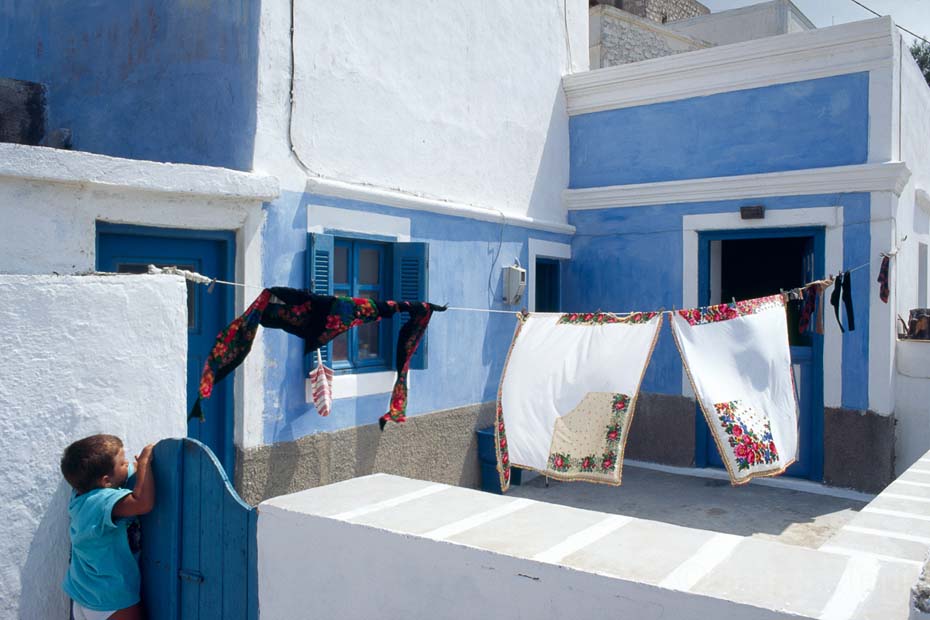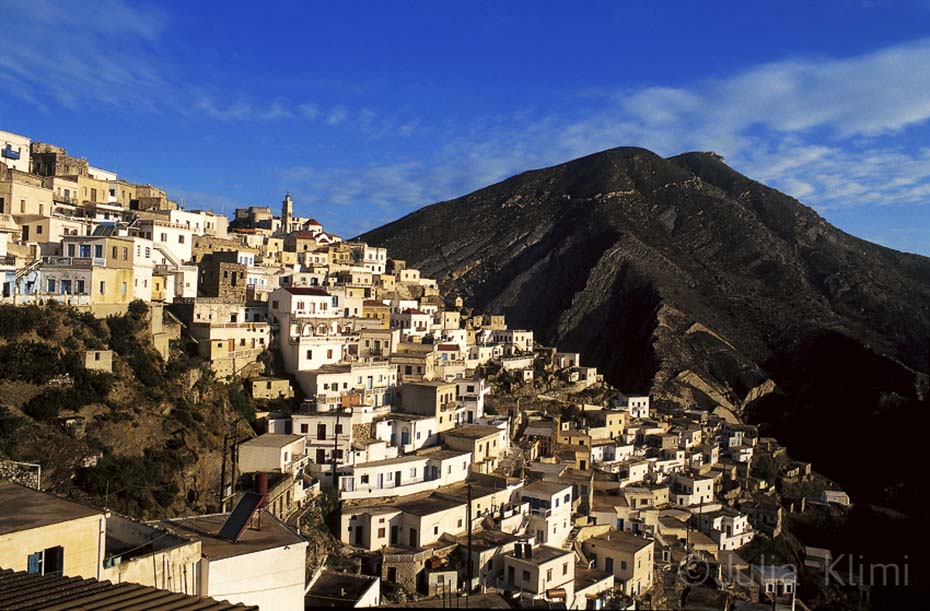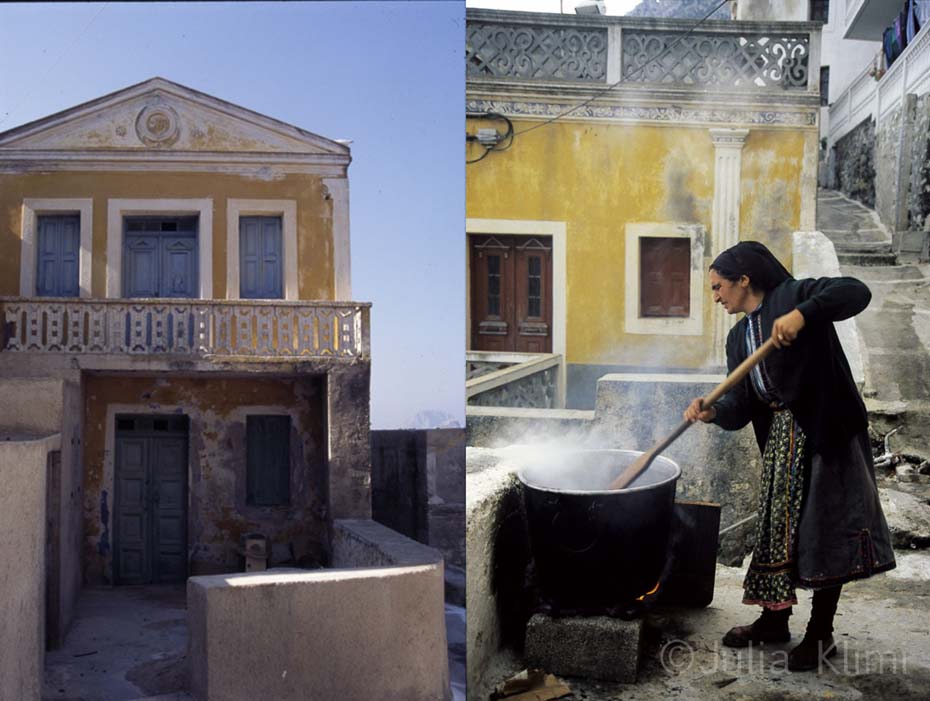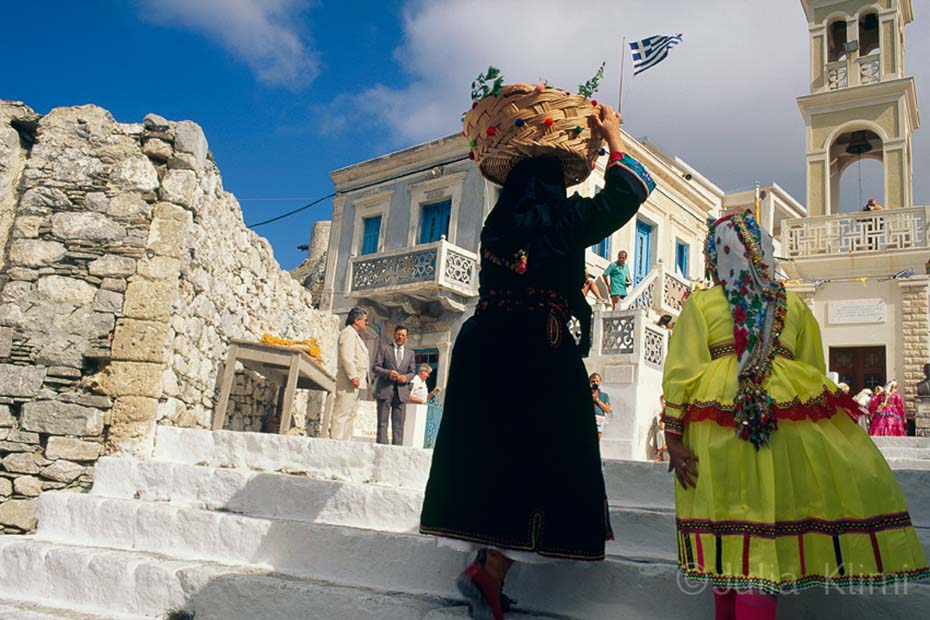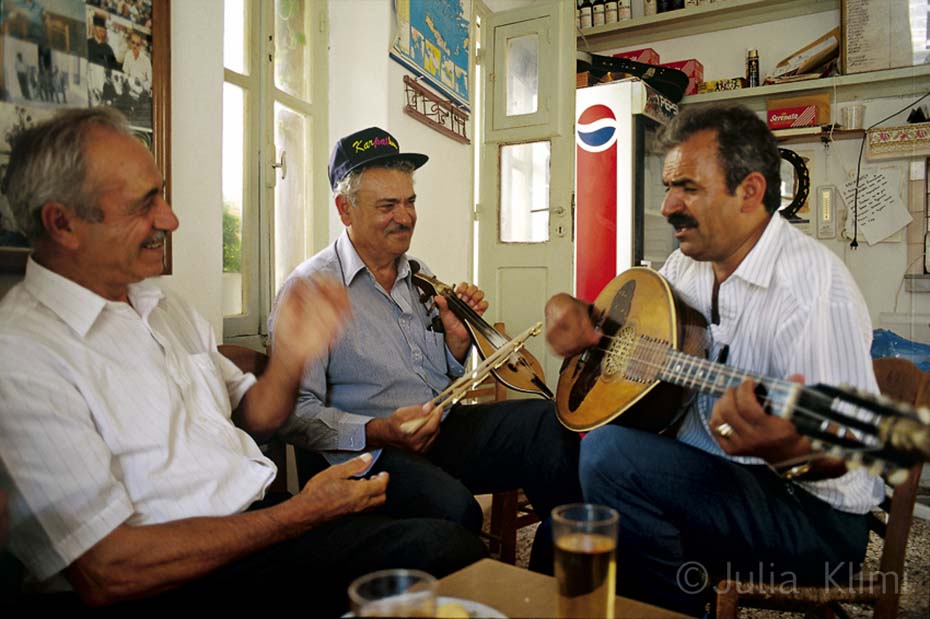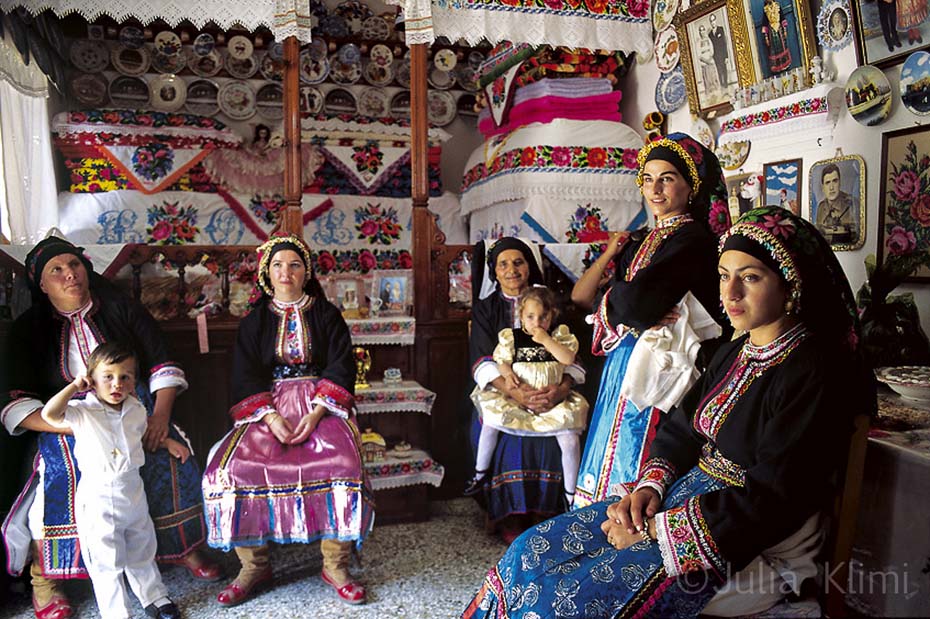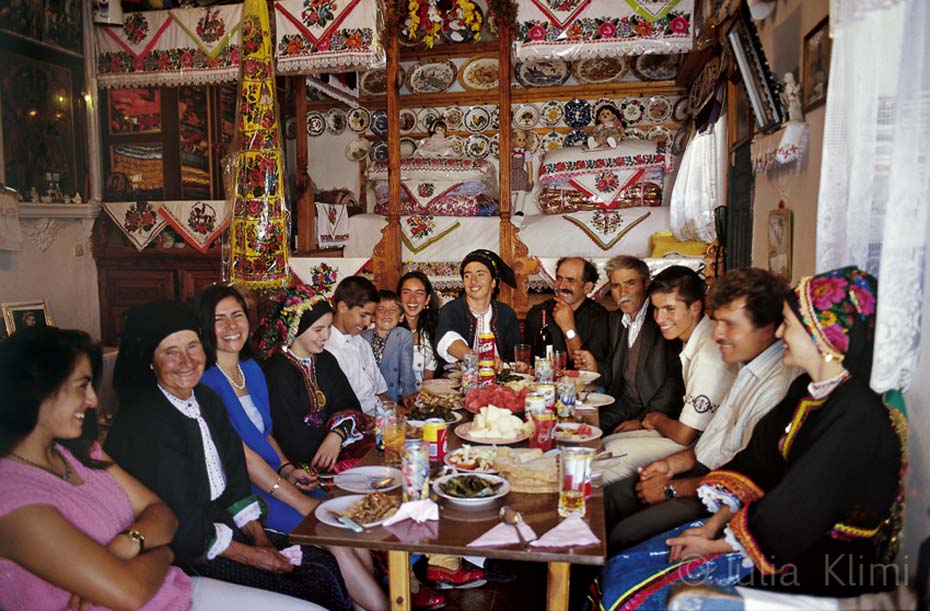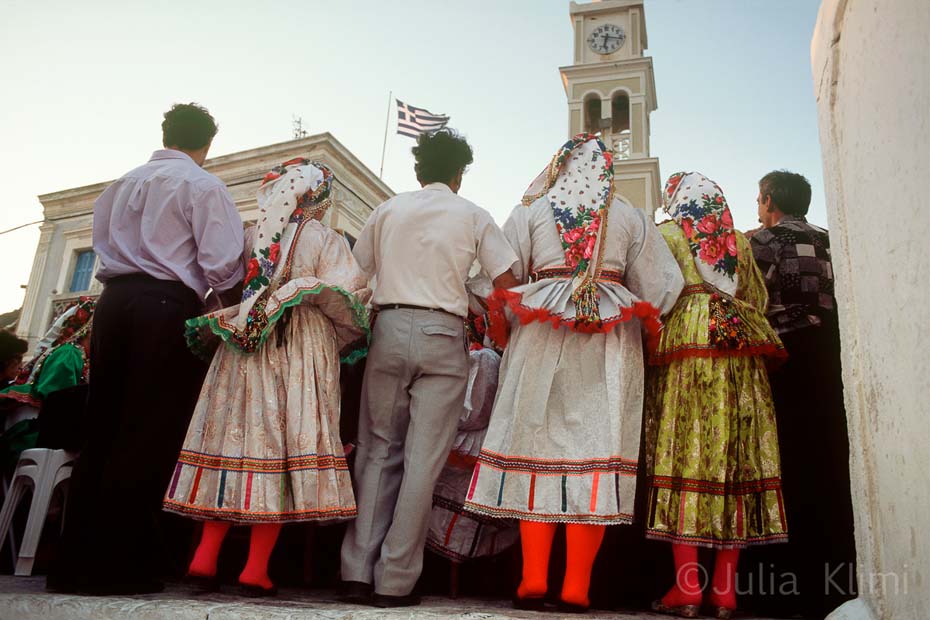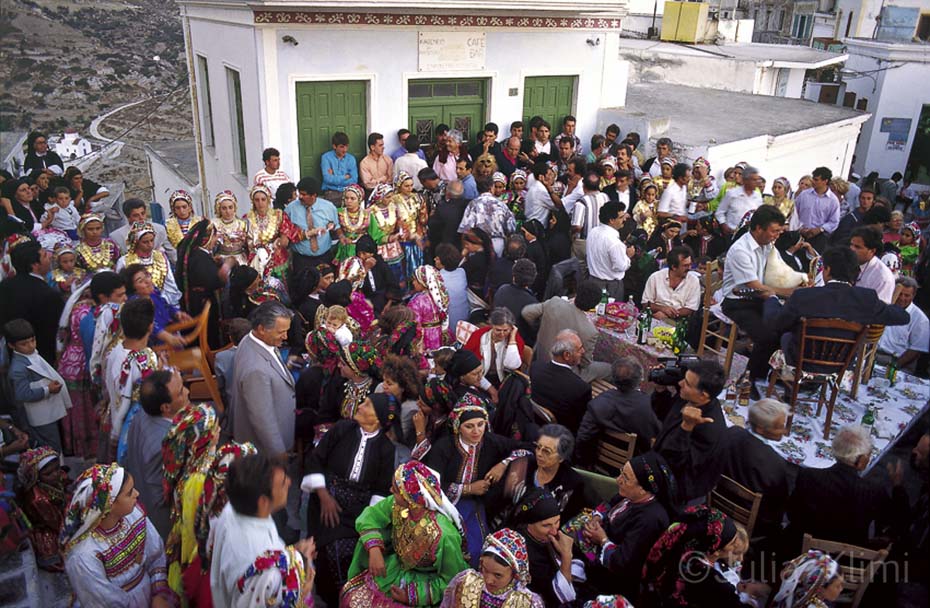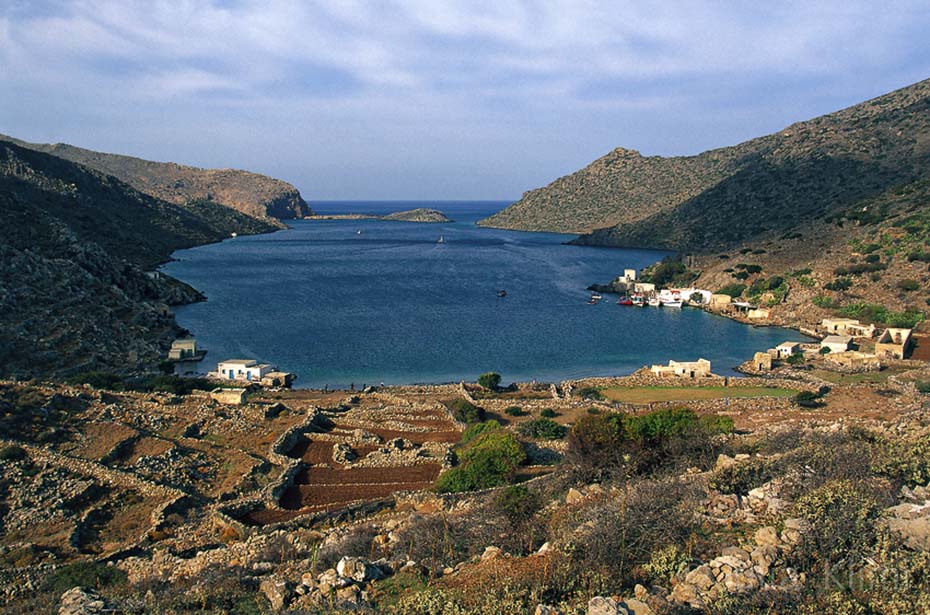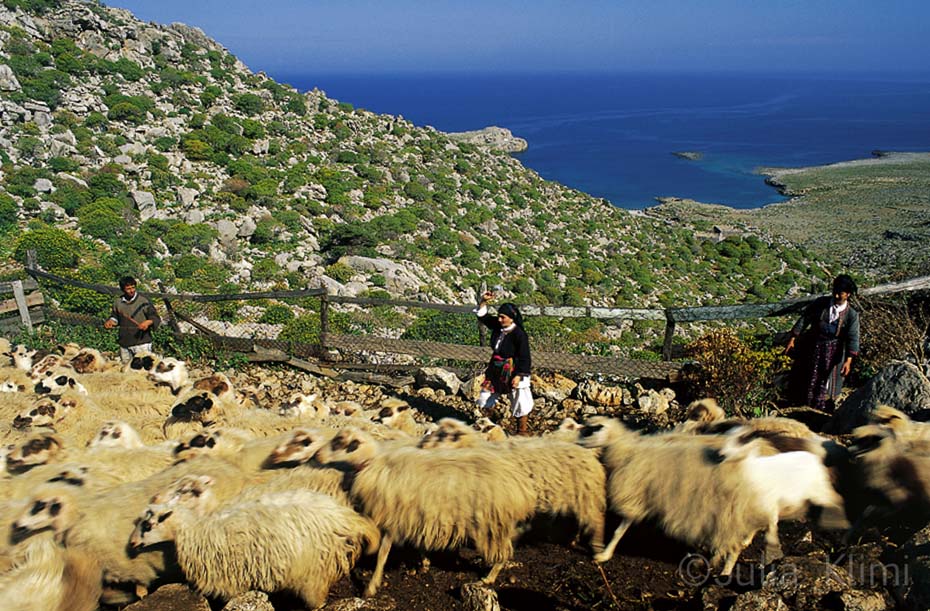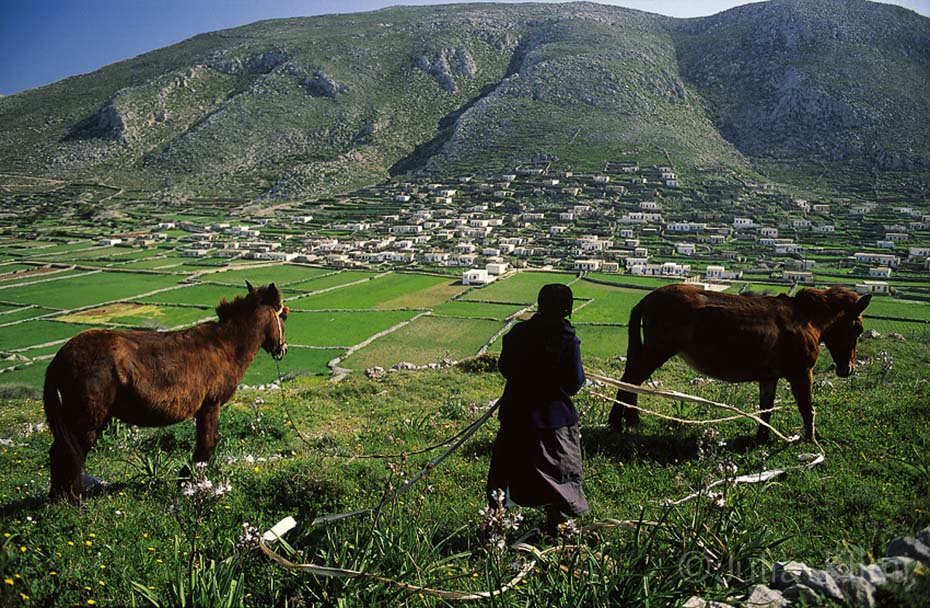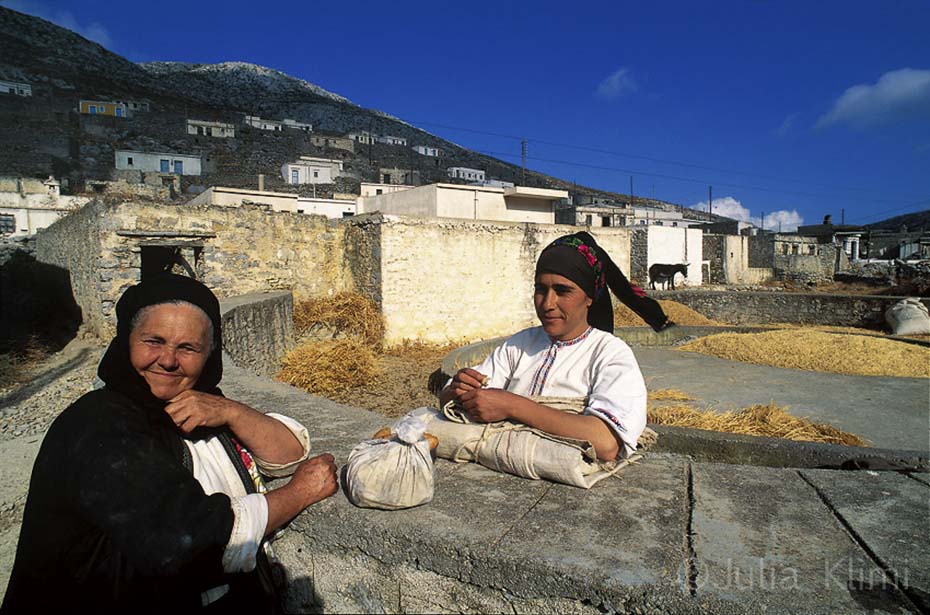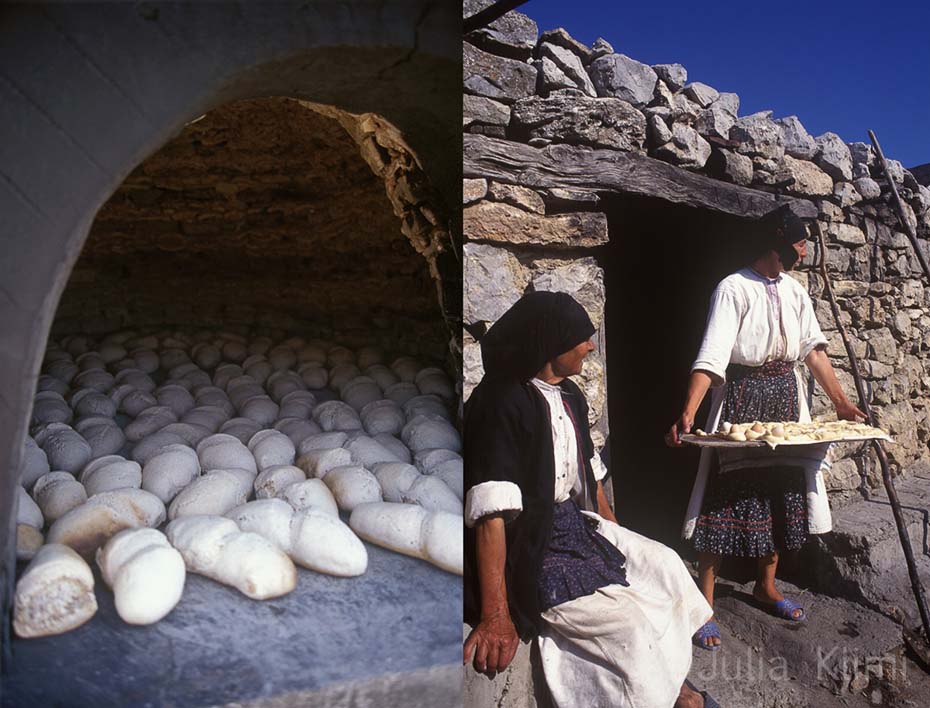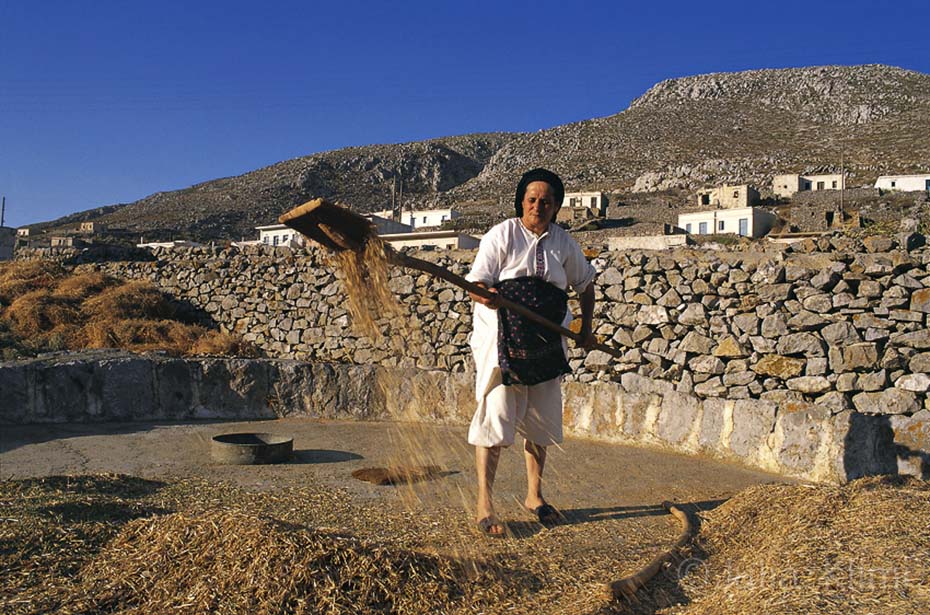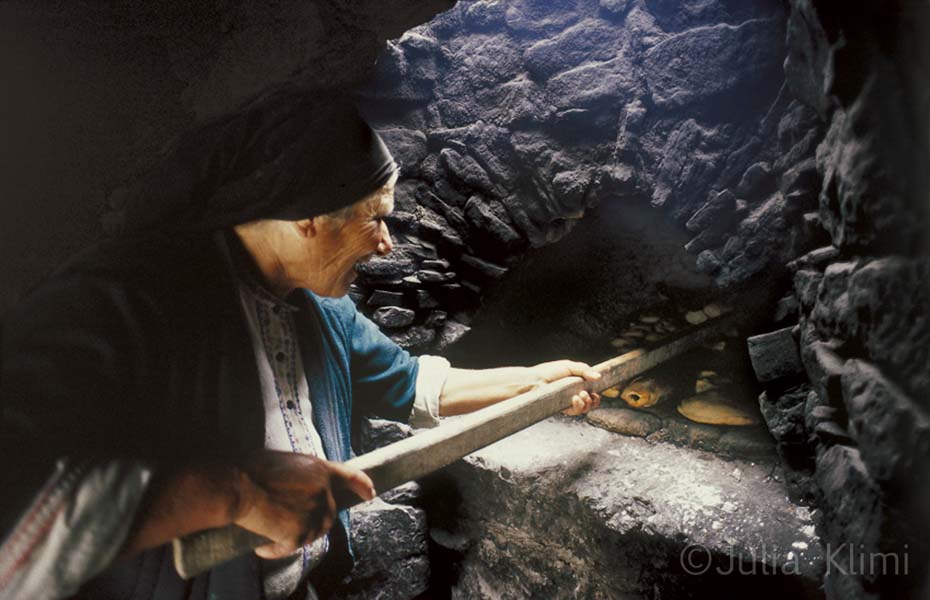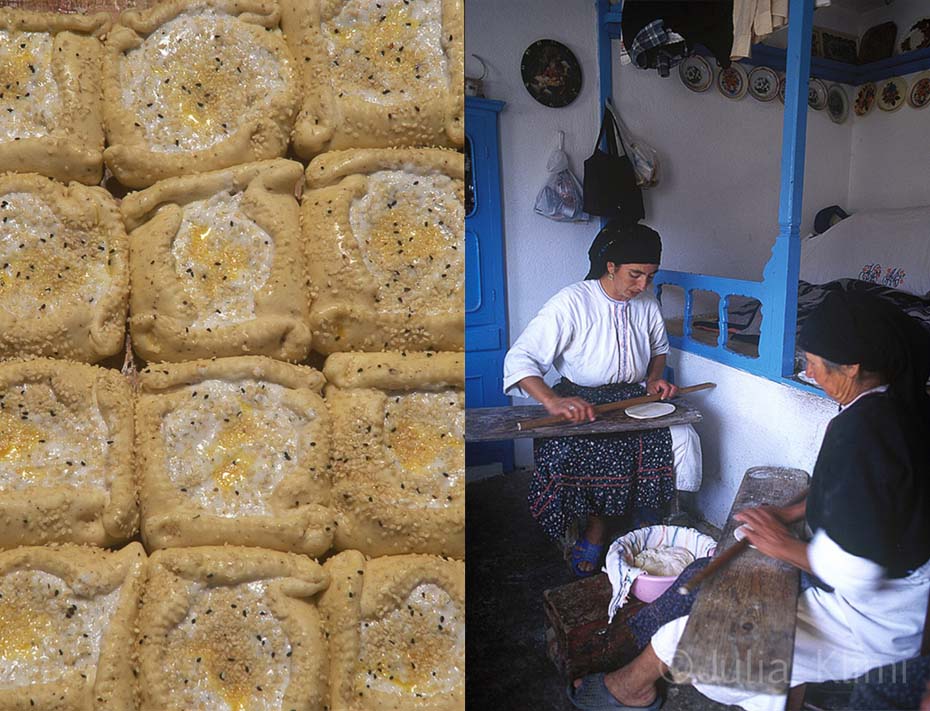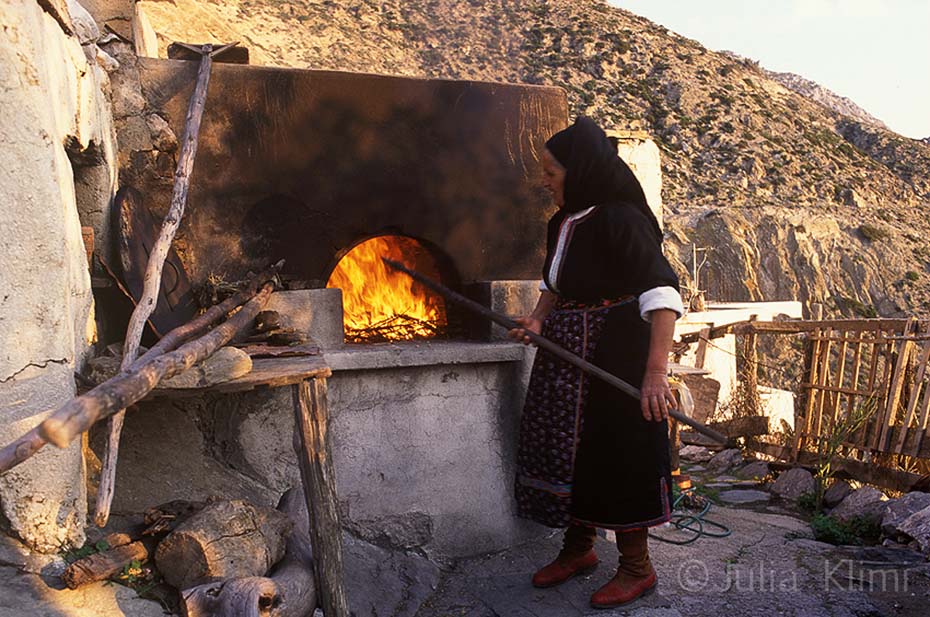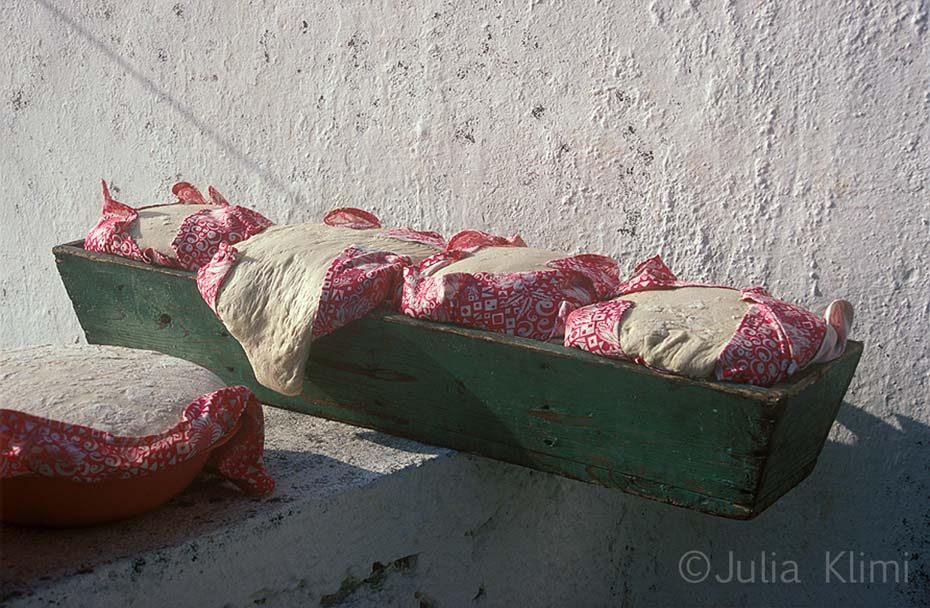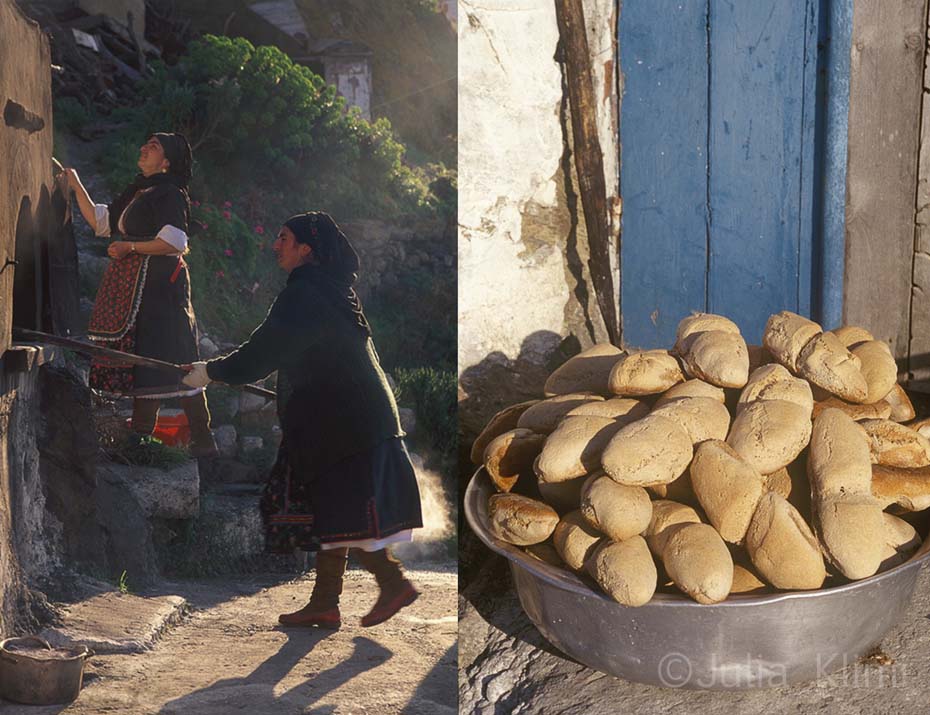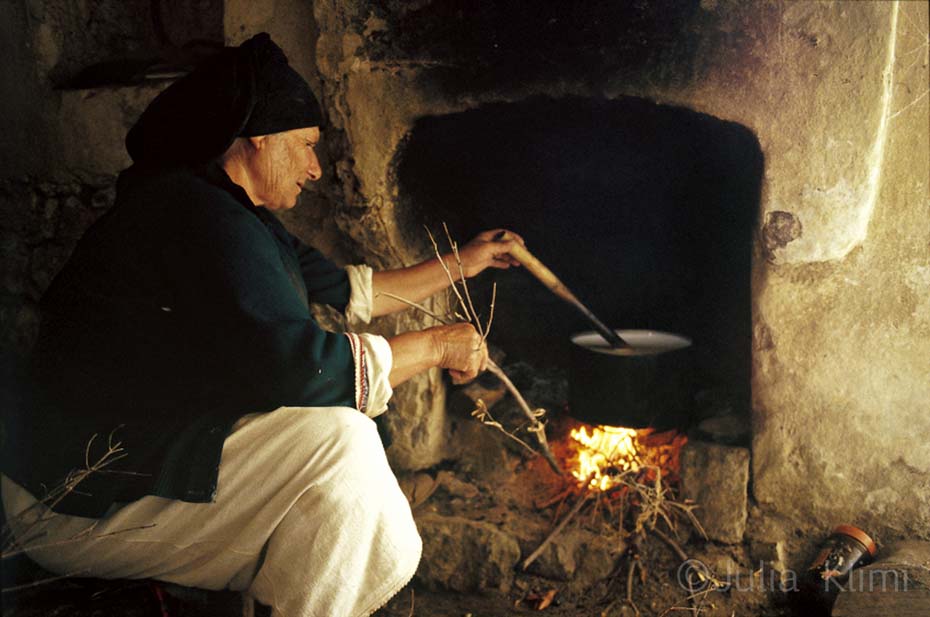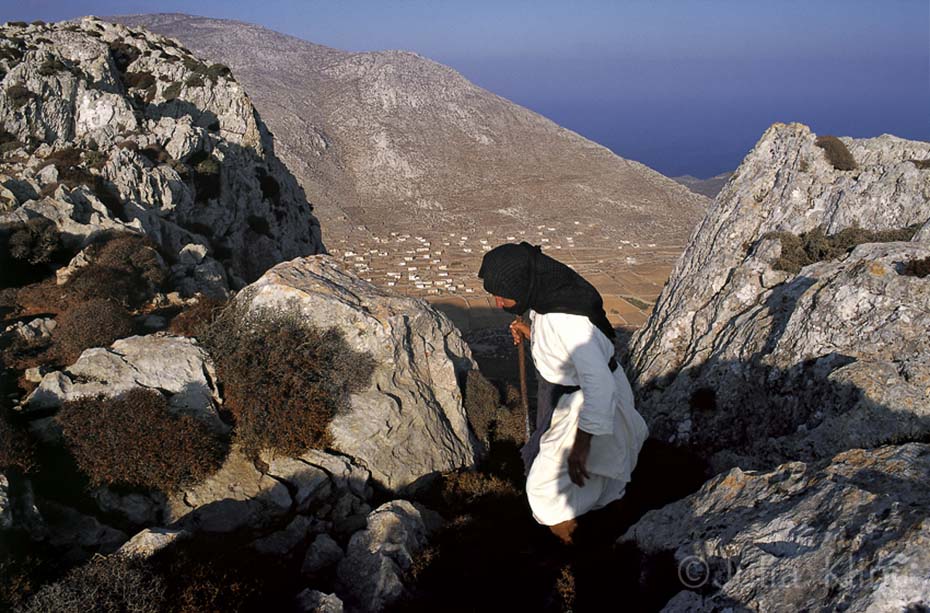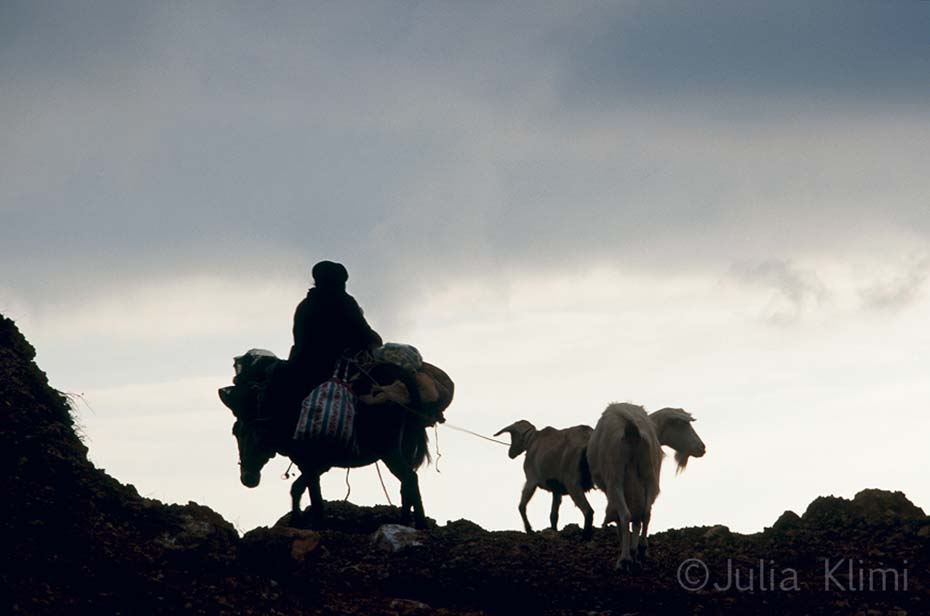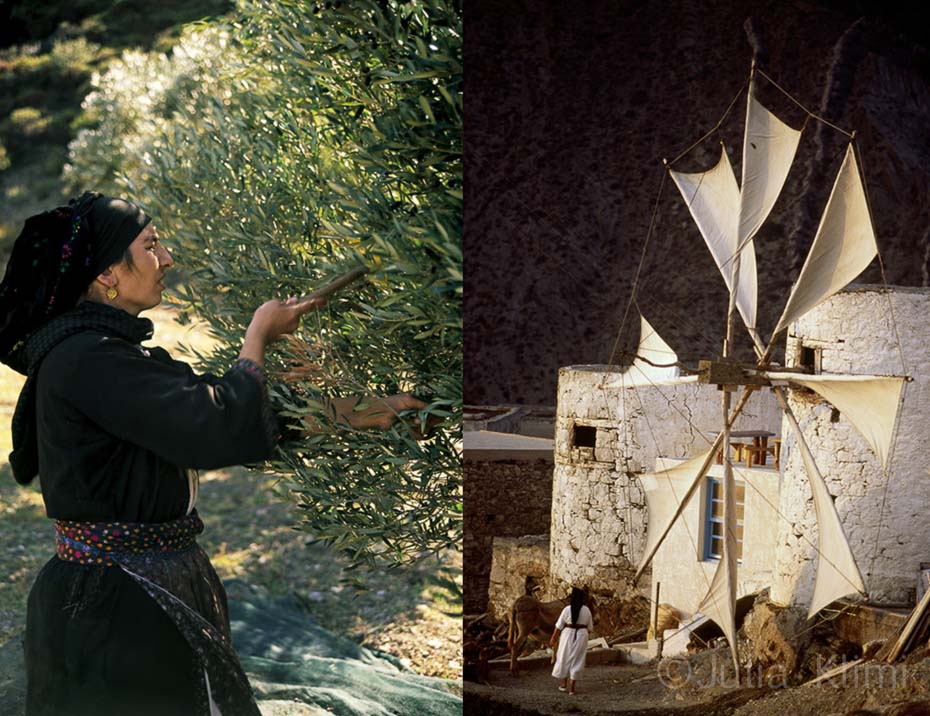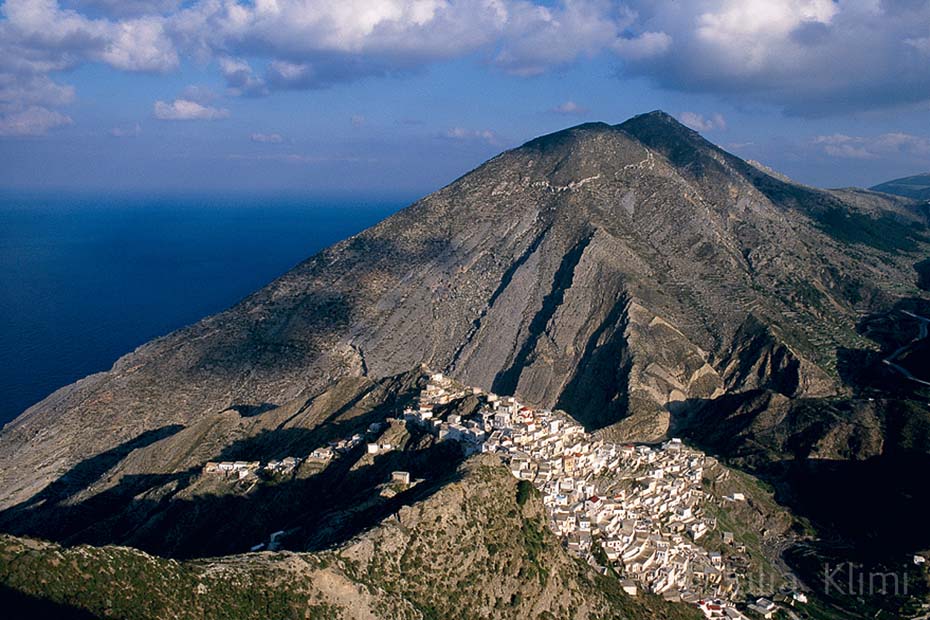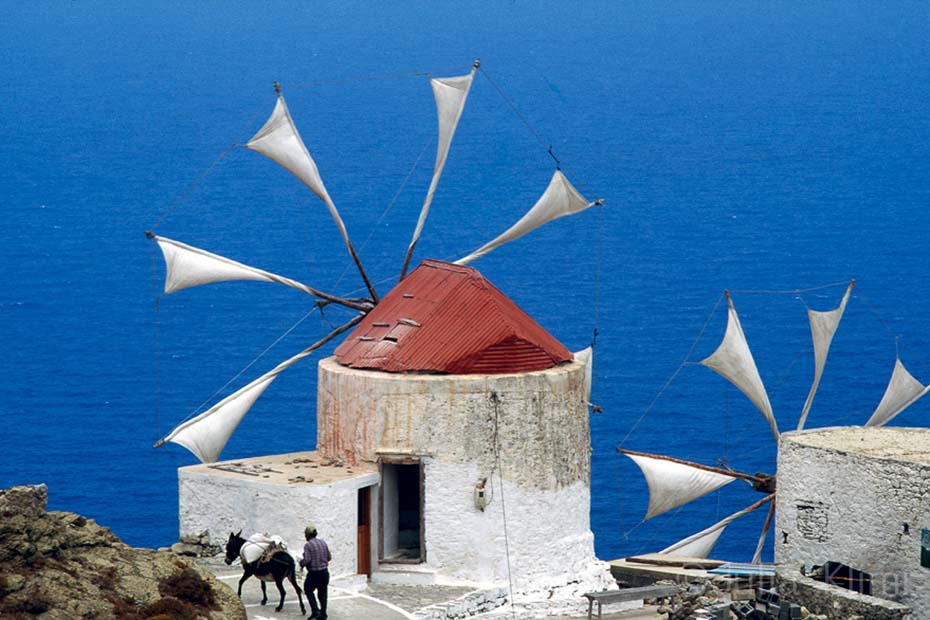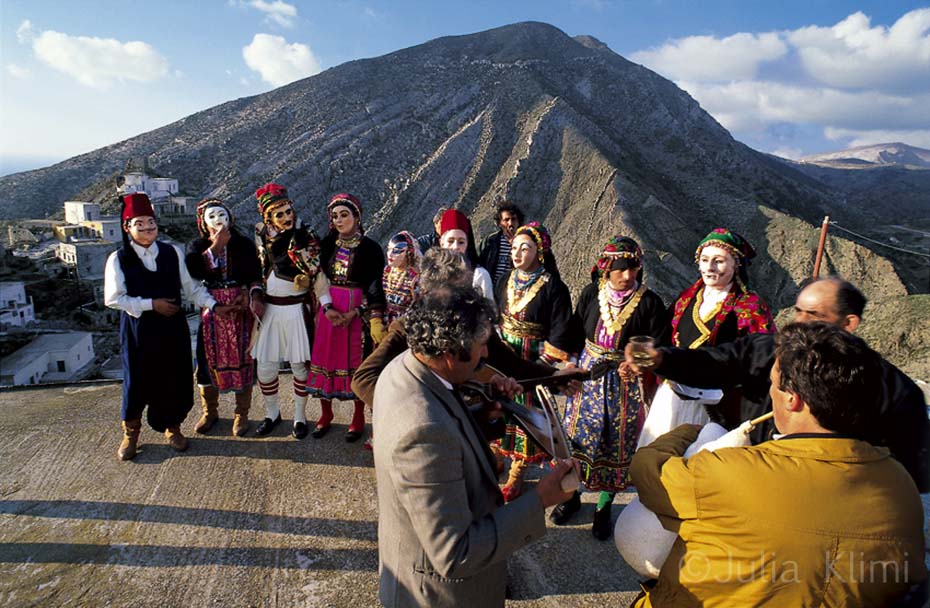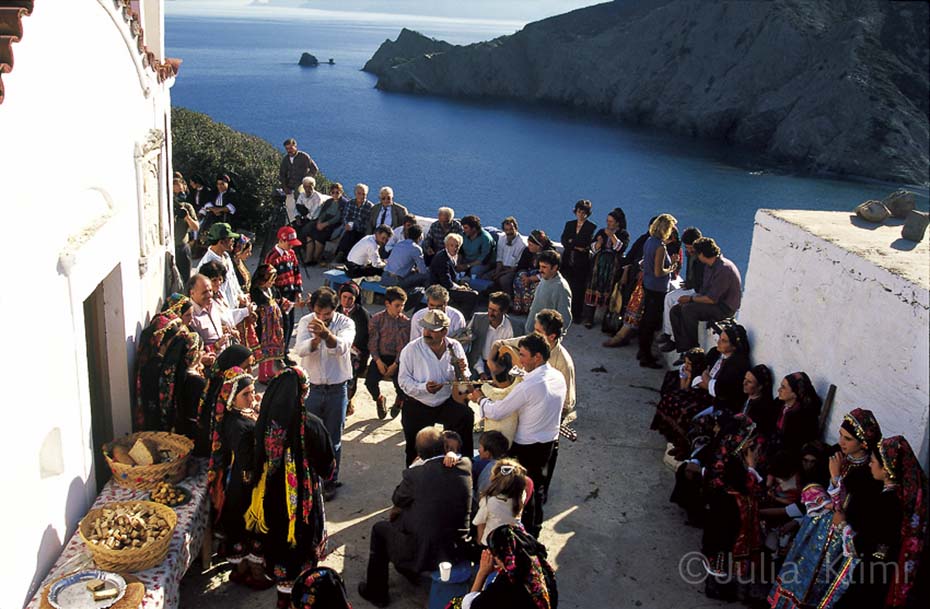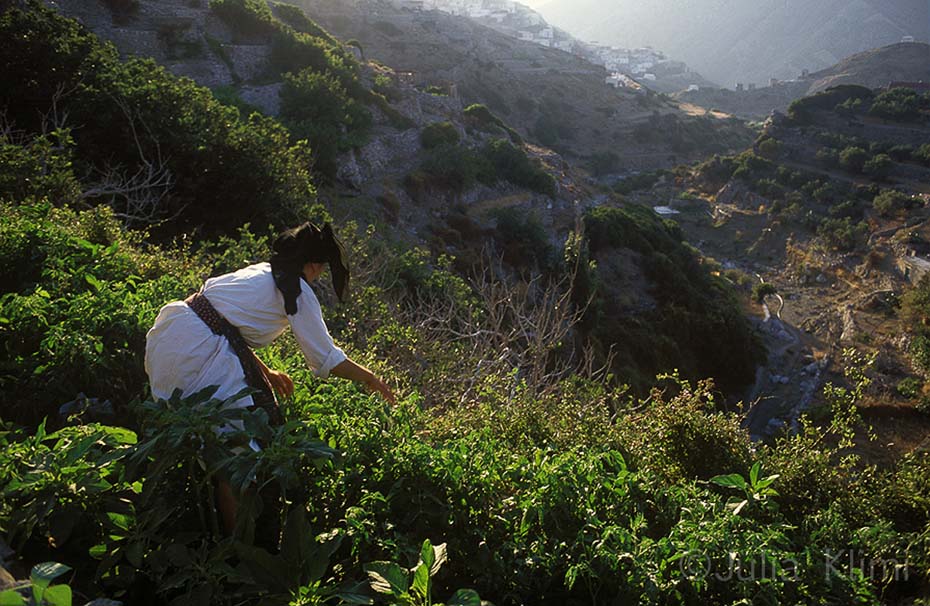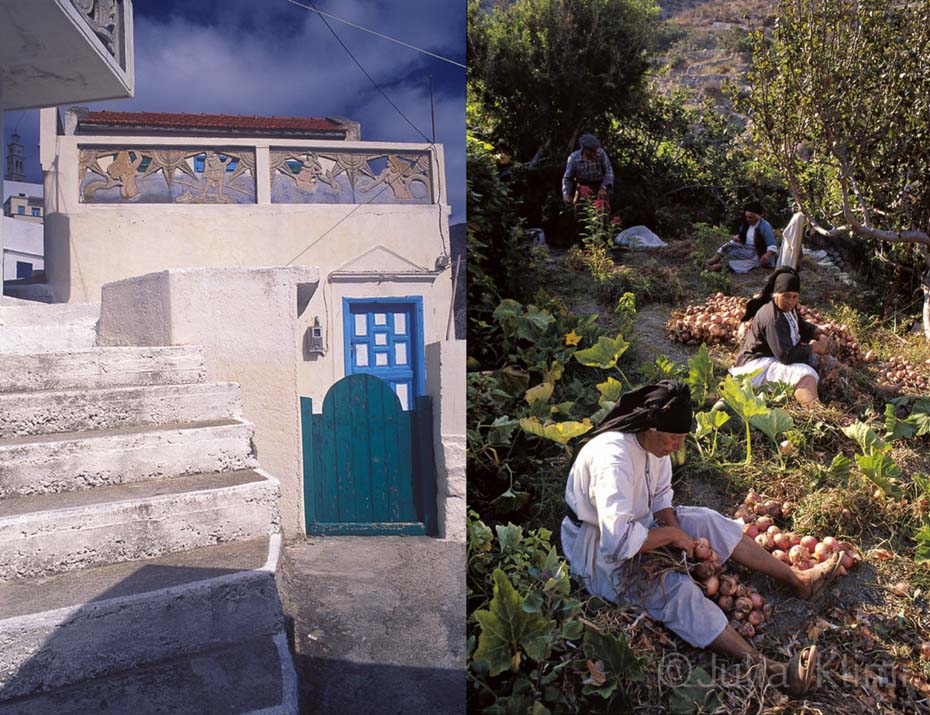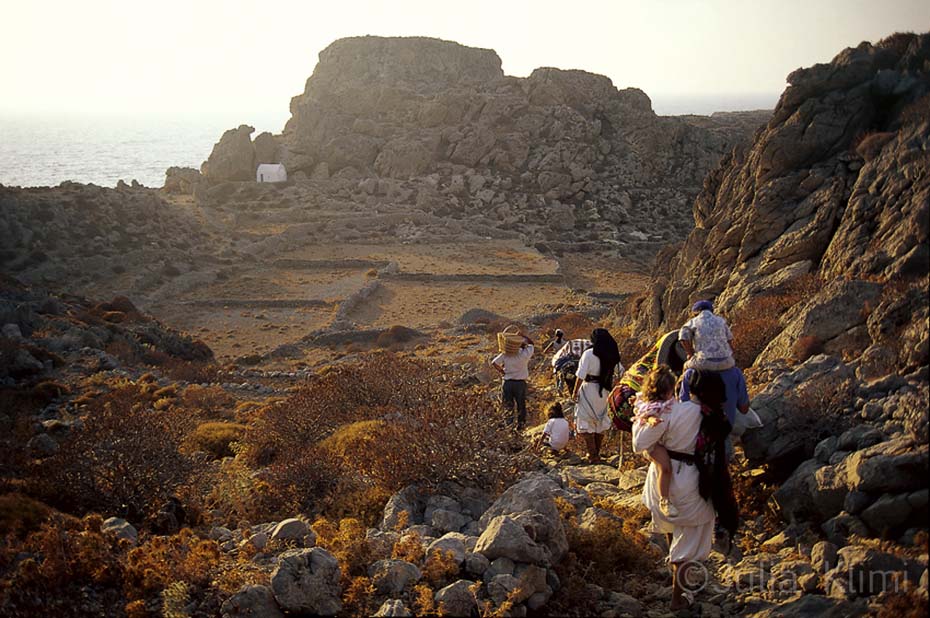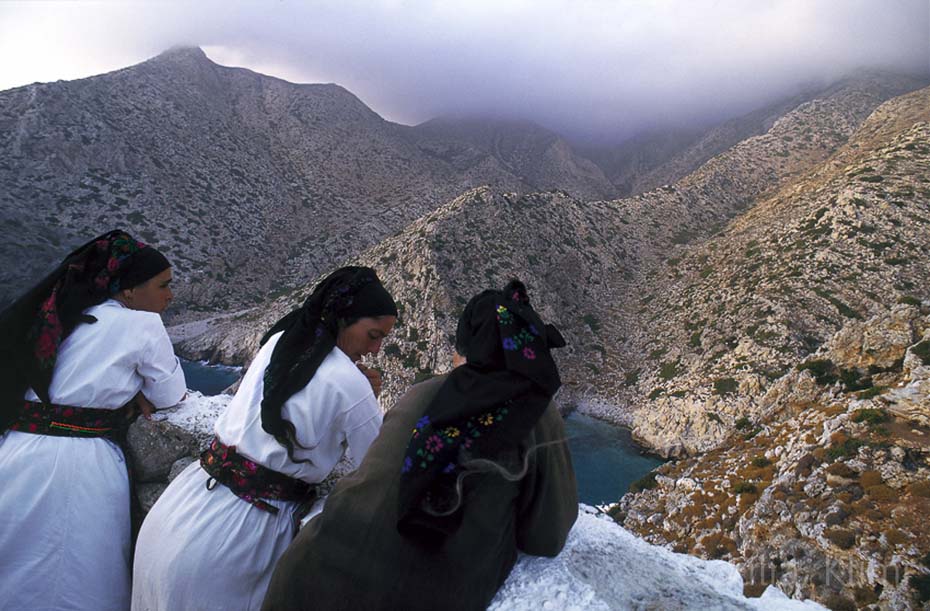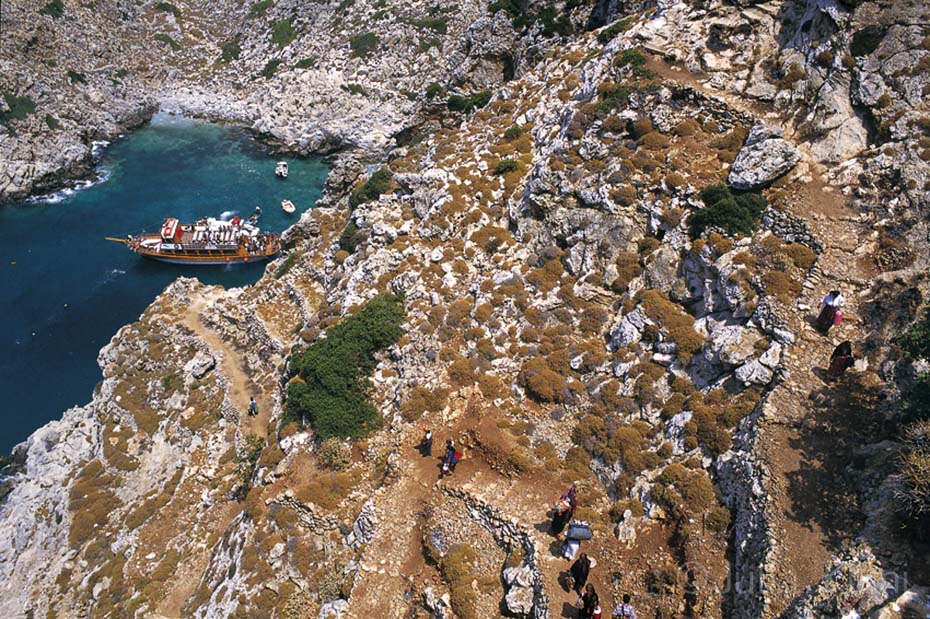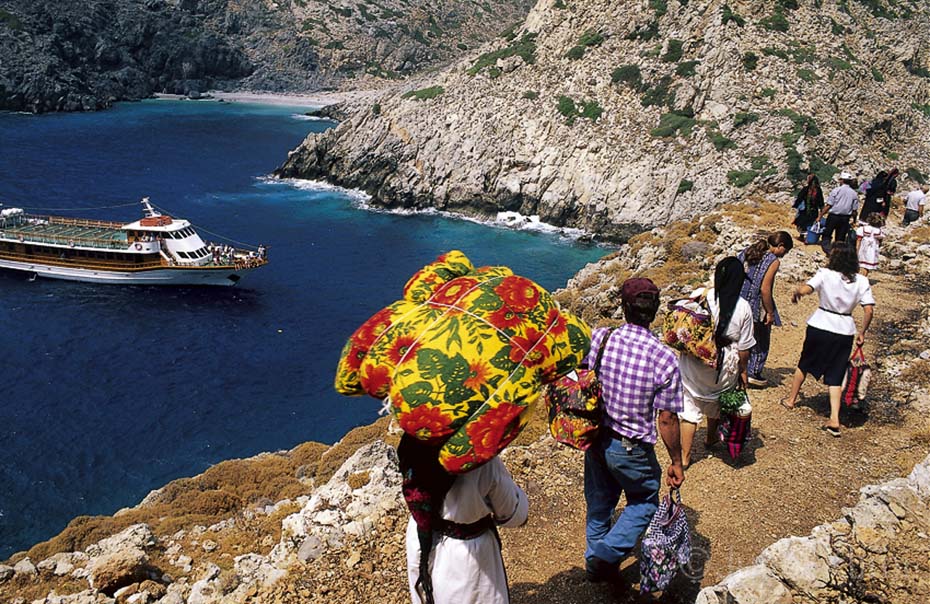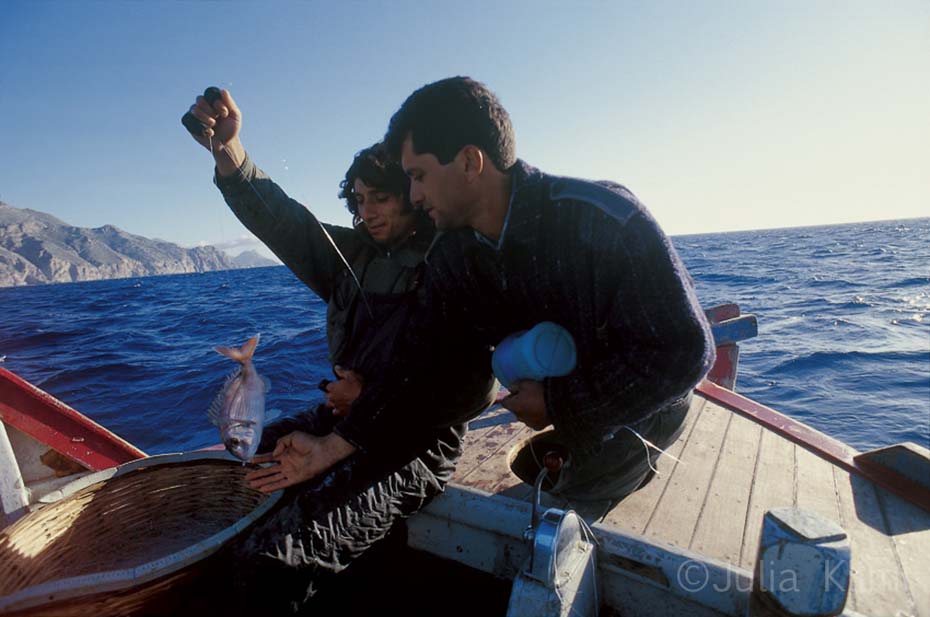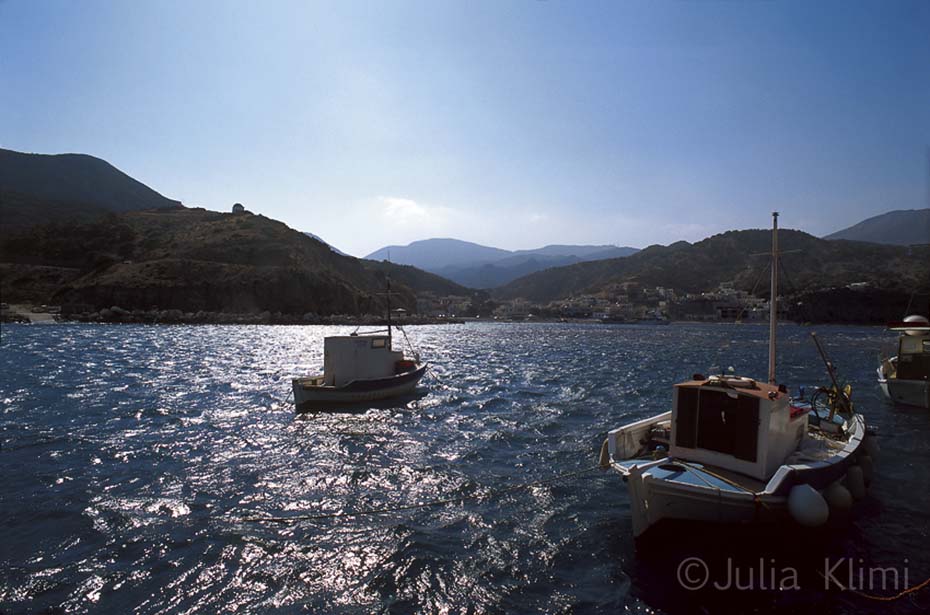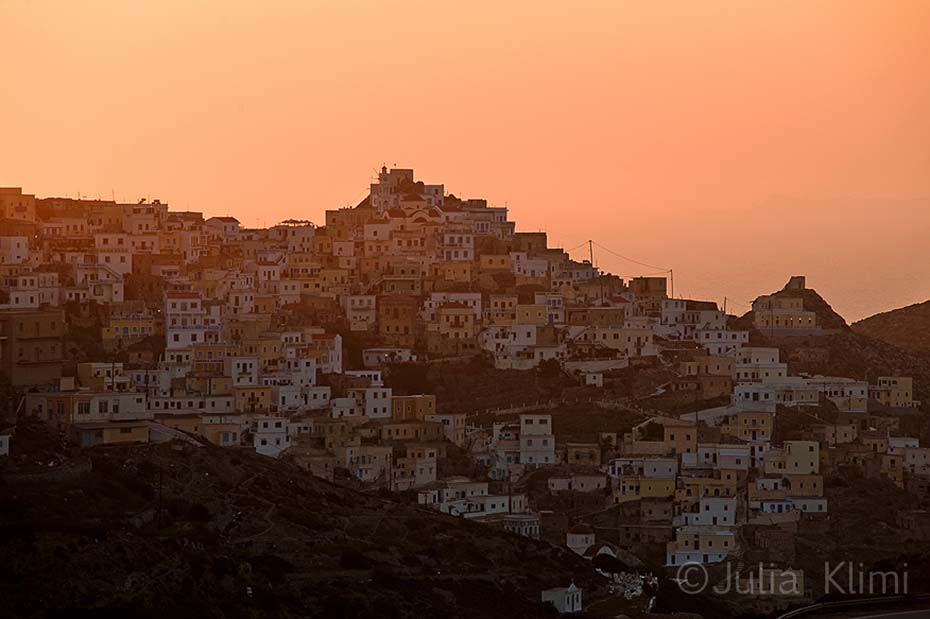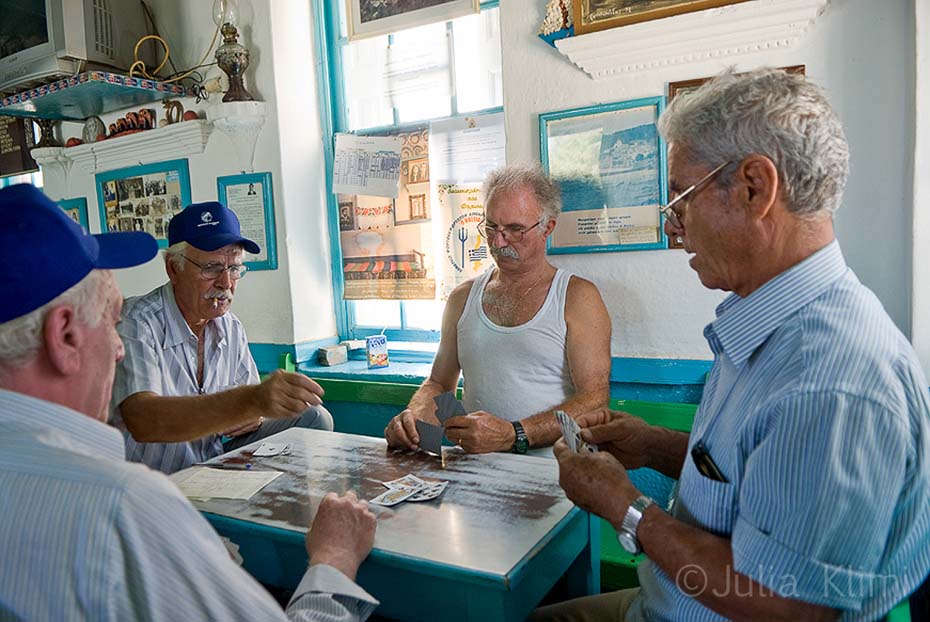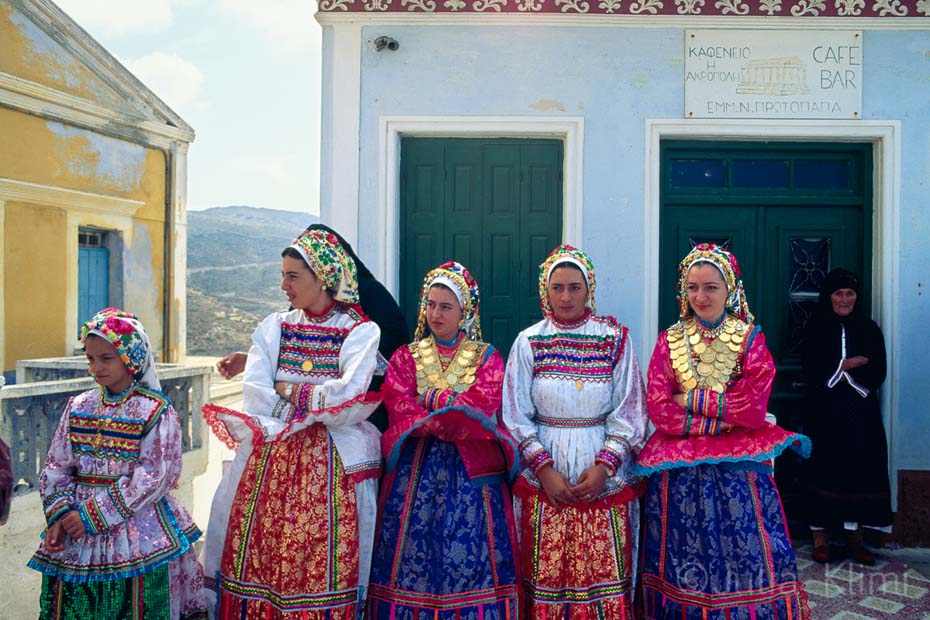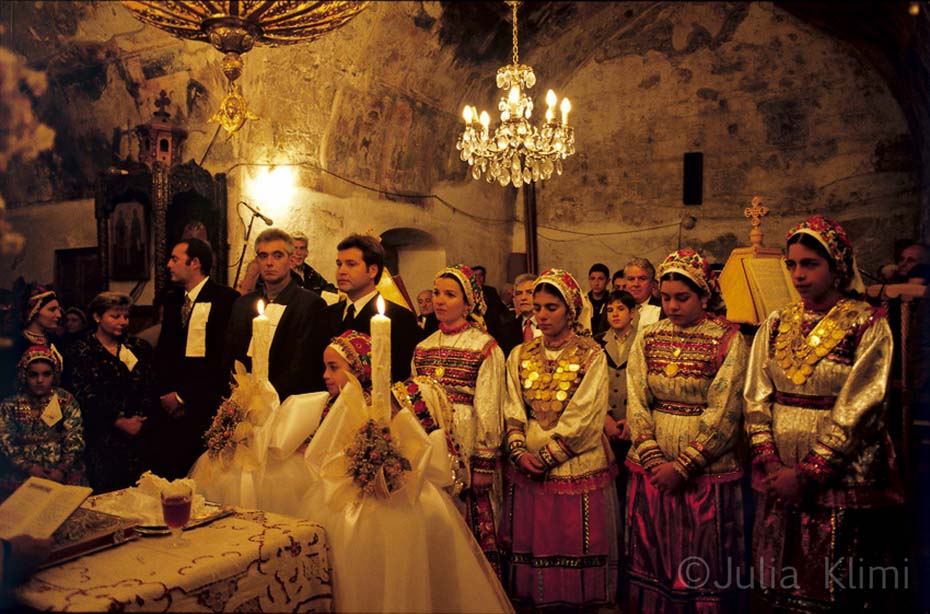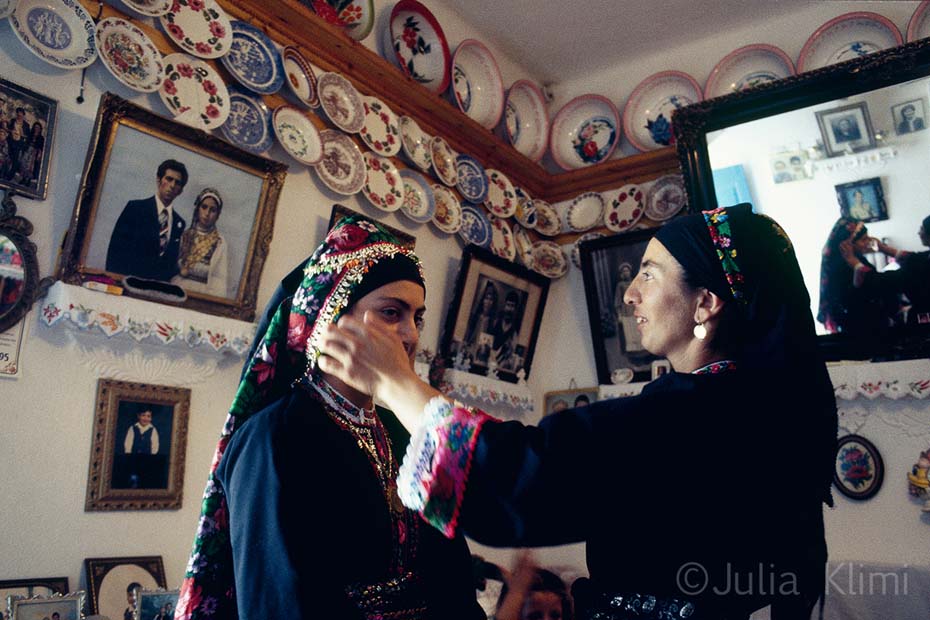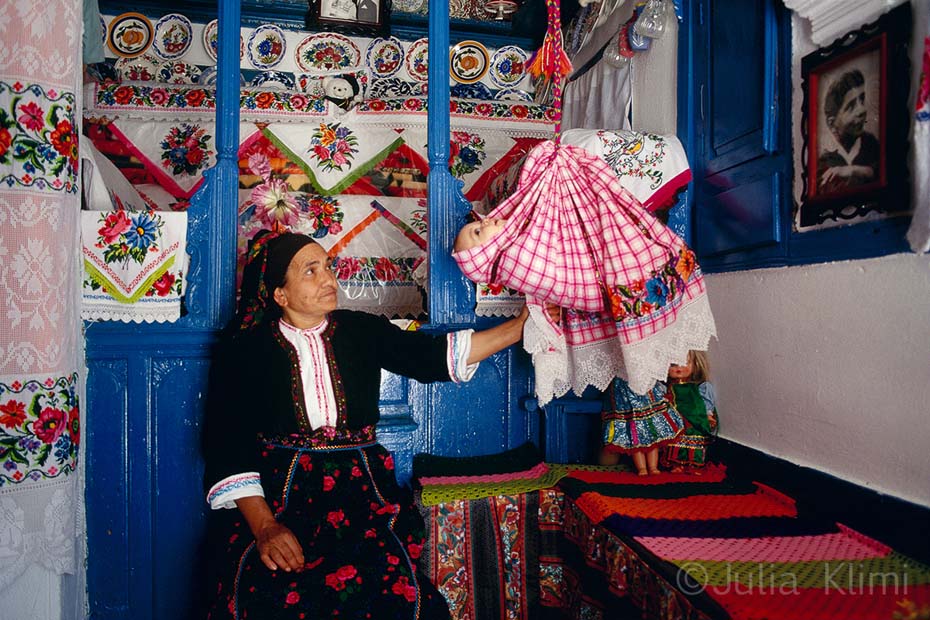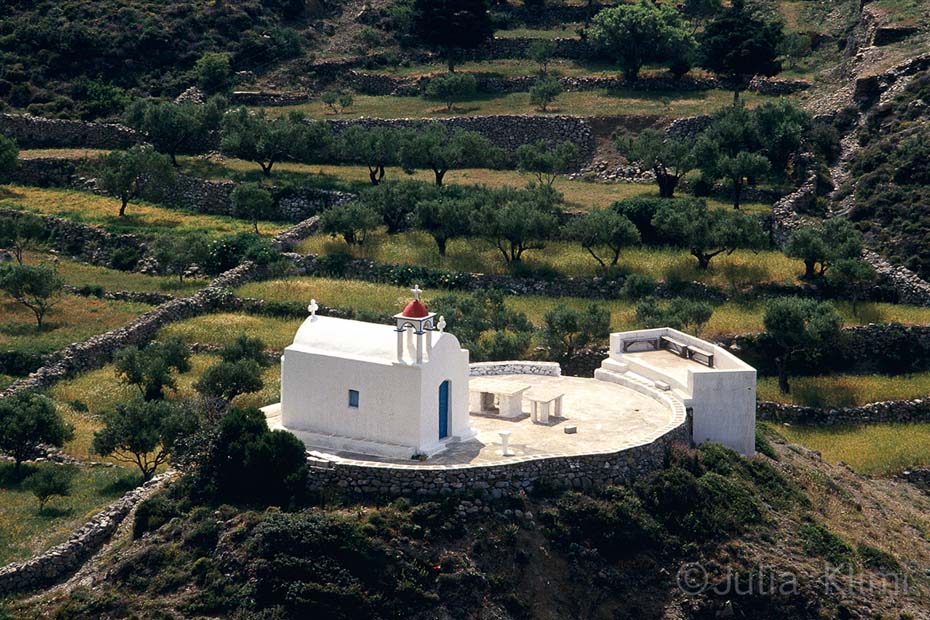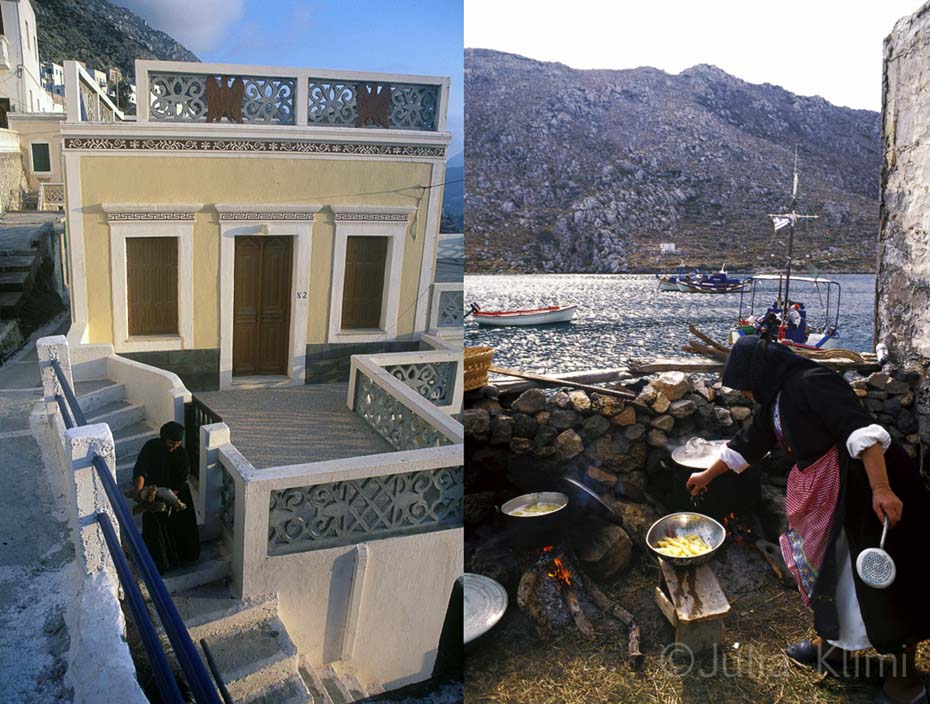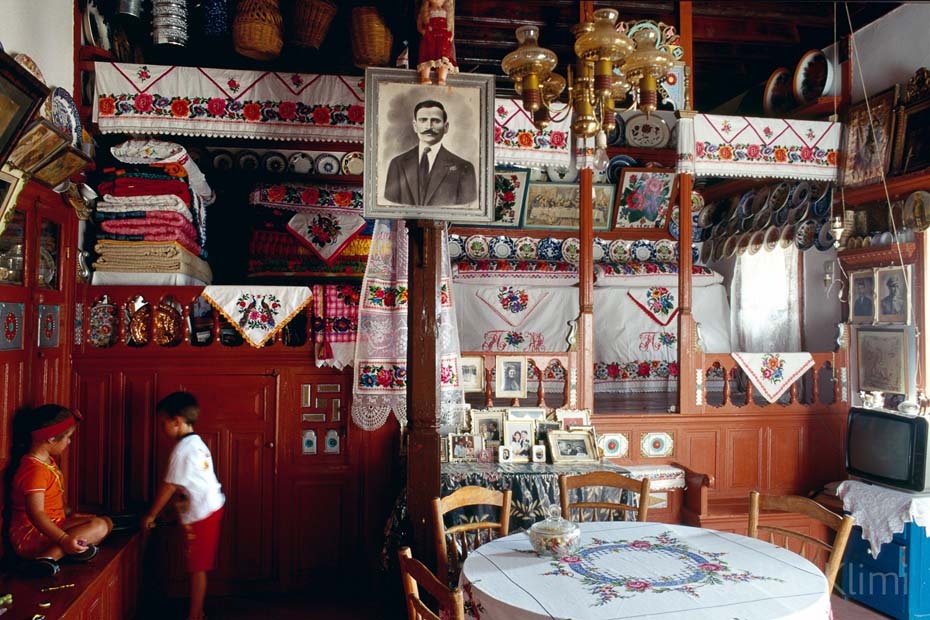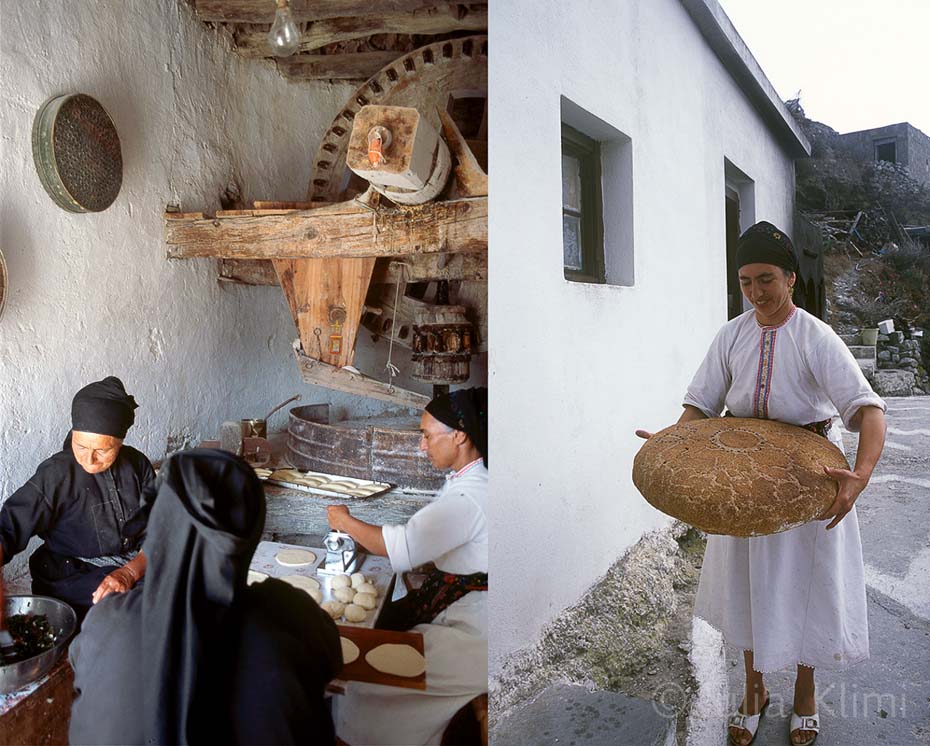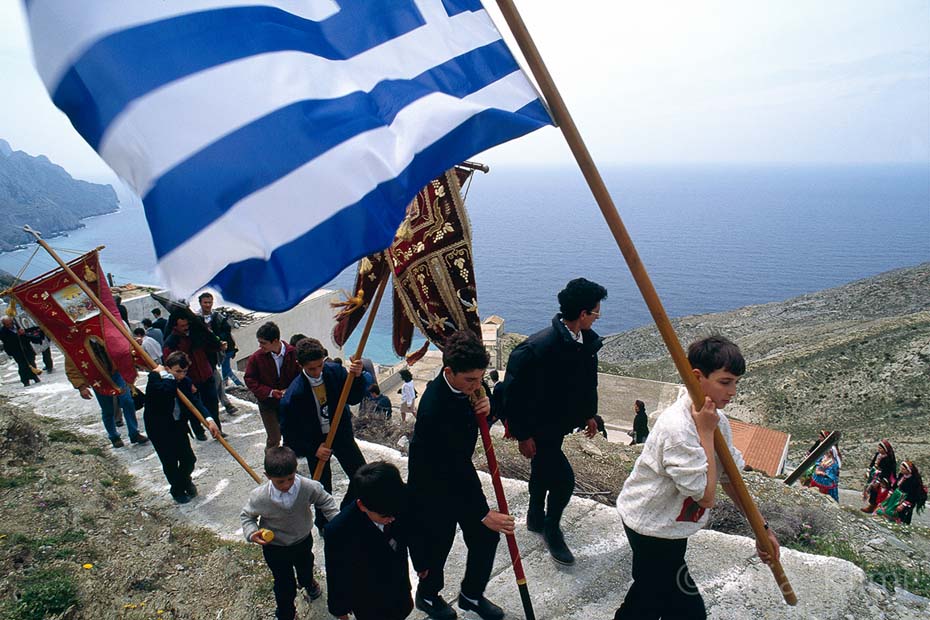 Όλες οι φωτογραφίες και τα κείμενα του δικτυακού τόπου καλύπτονται από τον Νόμο 2121 / 1993 και τους κανόνες Διεθνούς Δικαίου. Επίσης έχουν copyright. Αν θέλετε να χρησιμοποιήσετε κάτι μην διστάσετε να απευθυνθείτε στην δημιουργό.
All photos and texts on the website are covered by Law 2121/1993 and the rules of International Law. They also have copyright. If you want to use something, do not hesitate to contact the author.