Wandering around Chania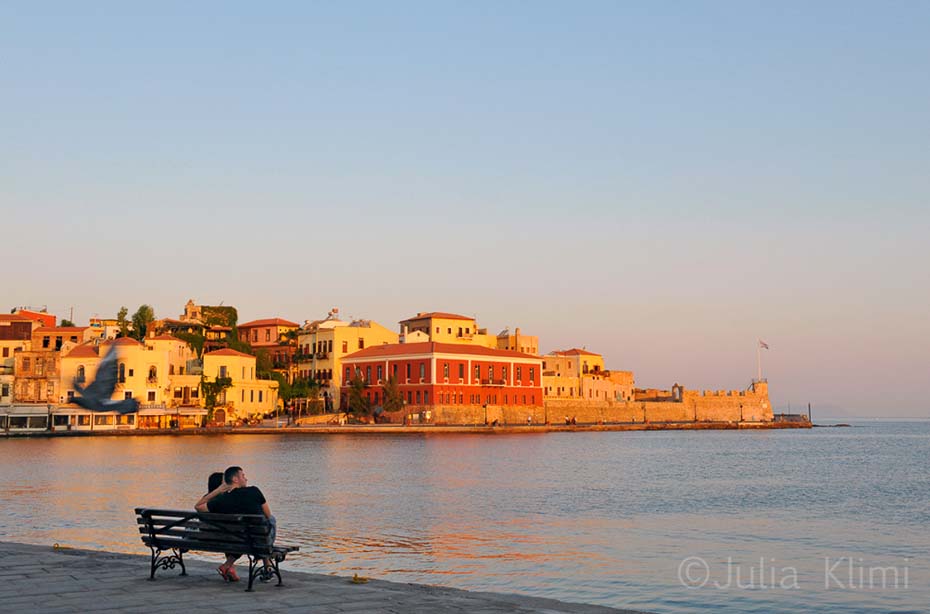 The morning sun illuminates the colored neoclassical houses of the Venetian harbor of the city of Chania, mirrored in the deep blue sea. On the waterfront, locals and foreigners enjoy their coffee, within close view of the Grand Mosque, which has been converted into an art venue, the Firkas Fortress and the big Venetian lighthouse.
Wandering in the shady alleyways between rows of tall houses behind the port, the twilit, mystical atmosphere calms the senses; the smell of food, the spiritual ambience of the churches, the weavings that bask in the sun on the terraces, make you forget the nearby noisy crowd, and the tour around the port seems like a dreamlike journey through time. Stylish hostels, walls with trenches alongside them, neo-classical villas, Catholic churches next to Russian churches, Jewish neighborhoods and the one remaining synagogue, the municipal covered market in the shape of a cross, its stalls filled with thousands of local delicacies.
In the westernmost part of the Chania region lies Balos lagoon, opposite Gramvousa, a large rock in the sea that surrounds a sandy lagoon with turquoise waters and one of the most beautiful beaches in Greece. To the south of Balos, the award-winning Falassarna beach, which is part of the Natura 2000 network, offers spectacular sunsets, and at Elafonisos, one can swim in "tropical waters" and sunbathe on pink sand, next to a beautiful cedar forest. And of course one must hike the Samaria Gorge, Greece's longest gorge (and National Park since 1962) that starts in the Lefka Ori (White Mountains) and ends at Aghia Roumeli beach.
Dozens of stone villages adorn the mountains and hillsides of the regional prefecture of Chania. Ceramicists work every day the same way as did the first potters of the area 6,000 years ago. Old mountain settlements, such as Milia, with their own organic gardens, have been converted into welcoming hostels for agro-tourism. The White Mountains are covered with snow until late in spring, millions of olive trees grow in the valleys and the mountainous areas, and the landscape is scattered with Venetian castles, monasteries and ancient aqueducts.
The greatest of all pleasures, however, is the opening of one's heart in the joy inspired by the genuine Cretan hospitality, which accommodates all visitors. The joy of being addressed affectionately and treated as someone of value. They open their homes,  invite you to their orchards to gather fruit, offer you  Gruyere cheese with honey, "tsikoudia" (grape-based distilled alcoholic drink) with traditional small cheese pies, fragrant "anthotyro" (cheese similar to ricotta), olives and olive oil. There aren't many things in the world better than those simple and unpretentious gestures!
Images Text by Julia Klimi
Translation Vicky Anastasiadou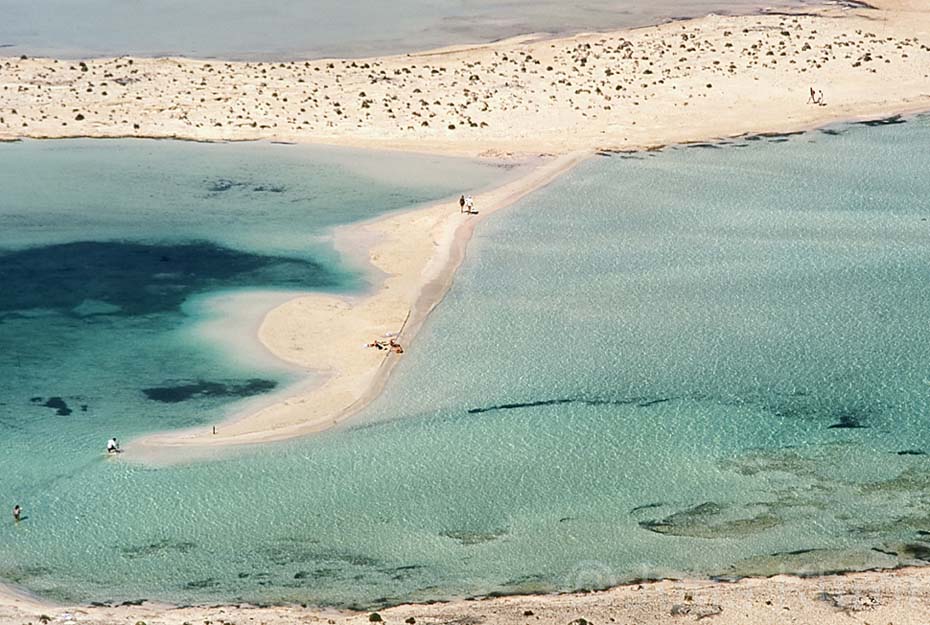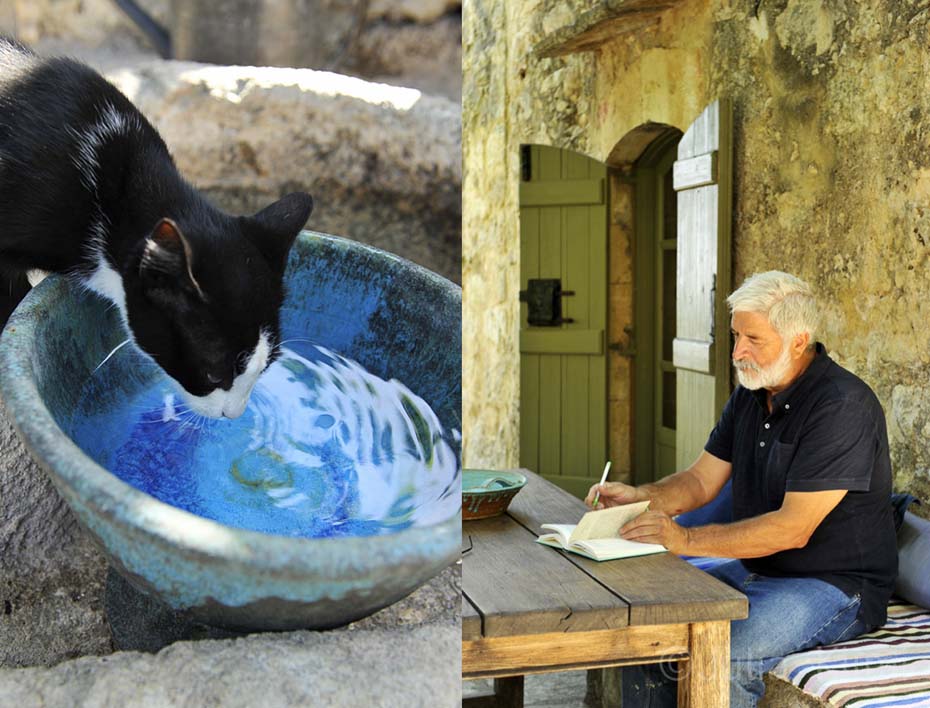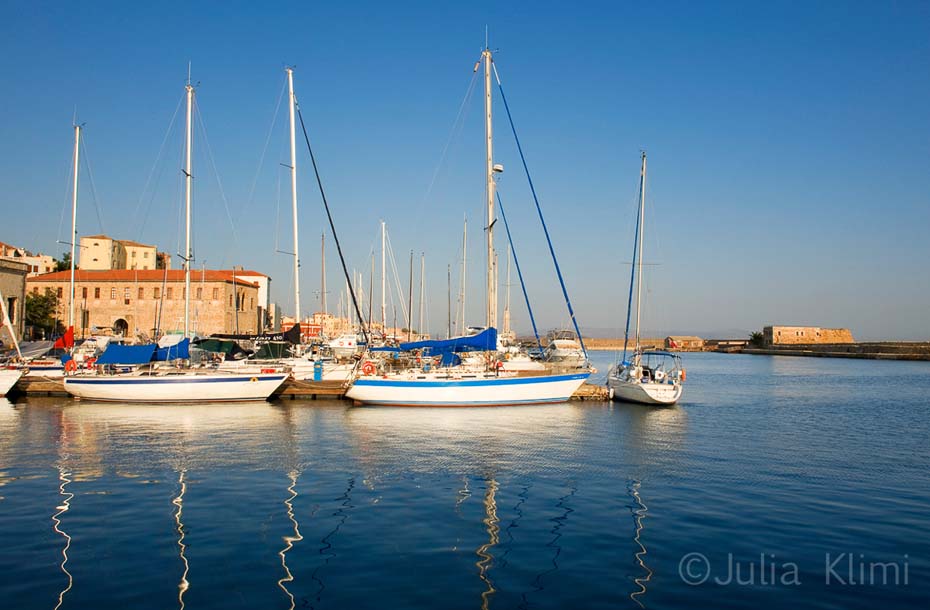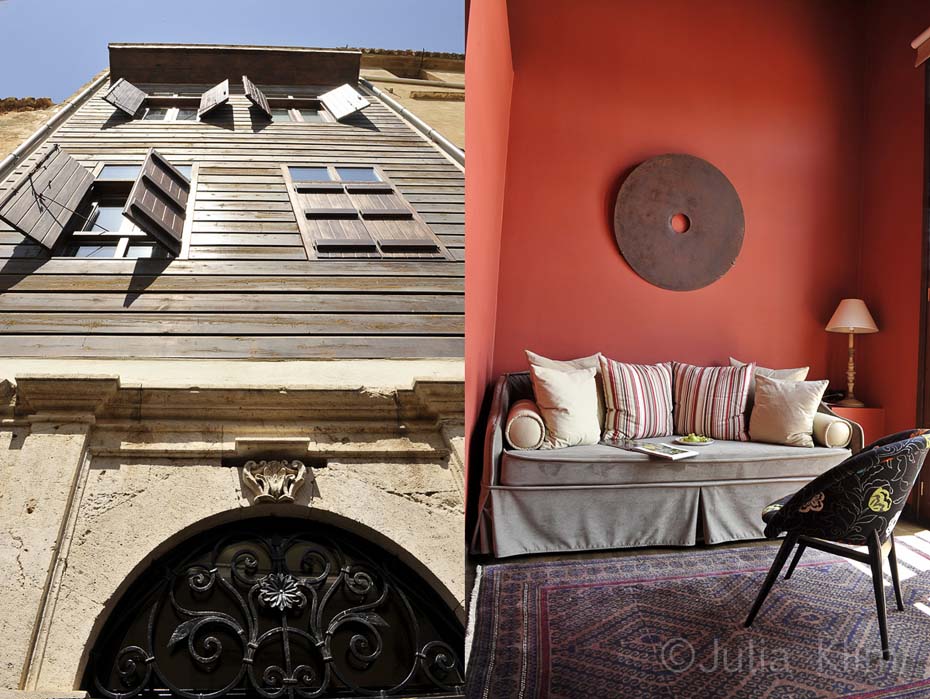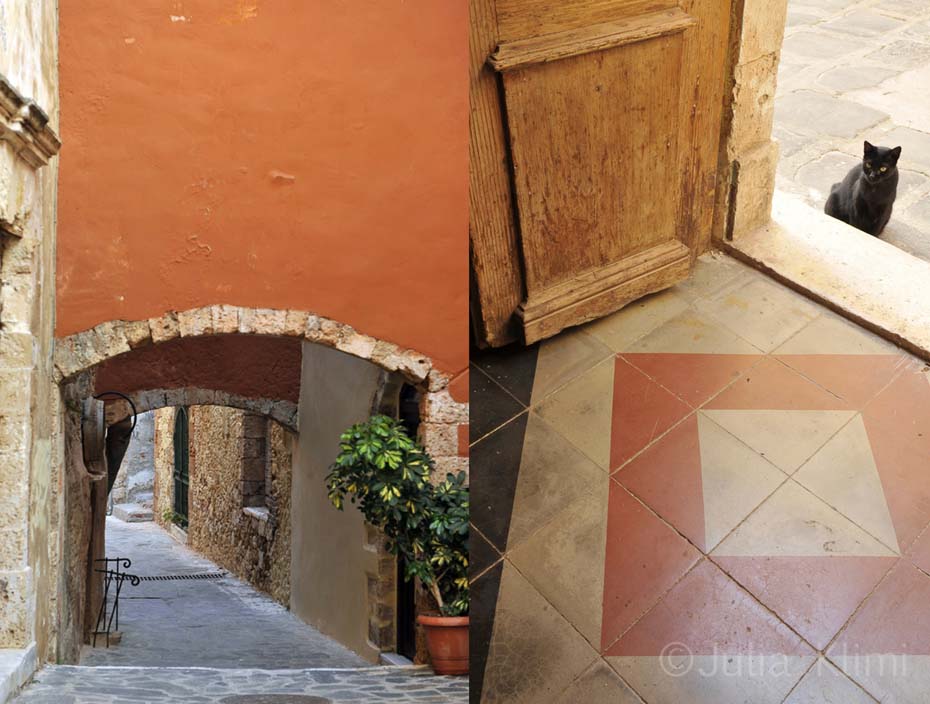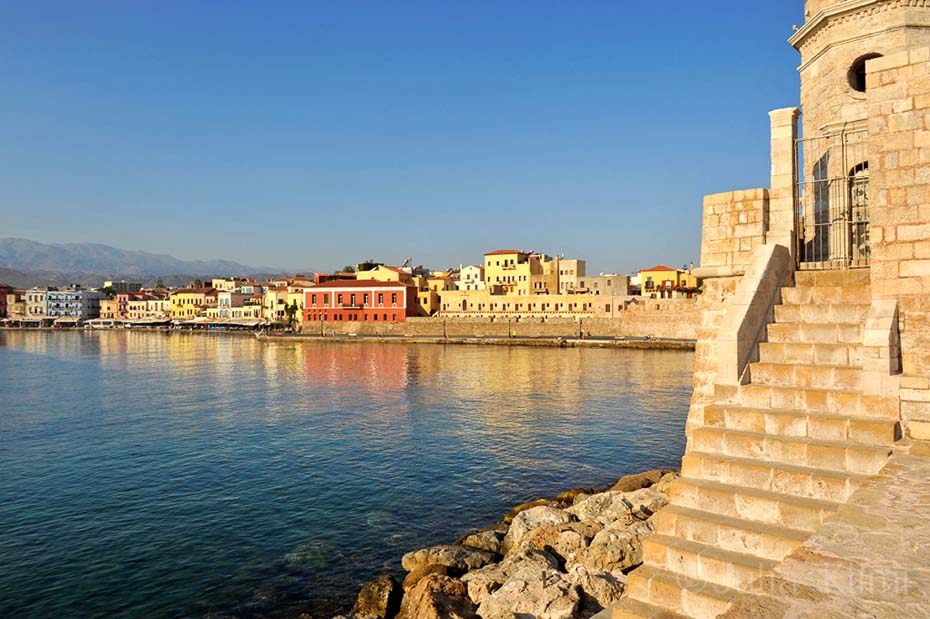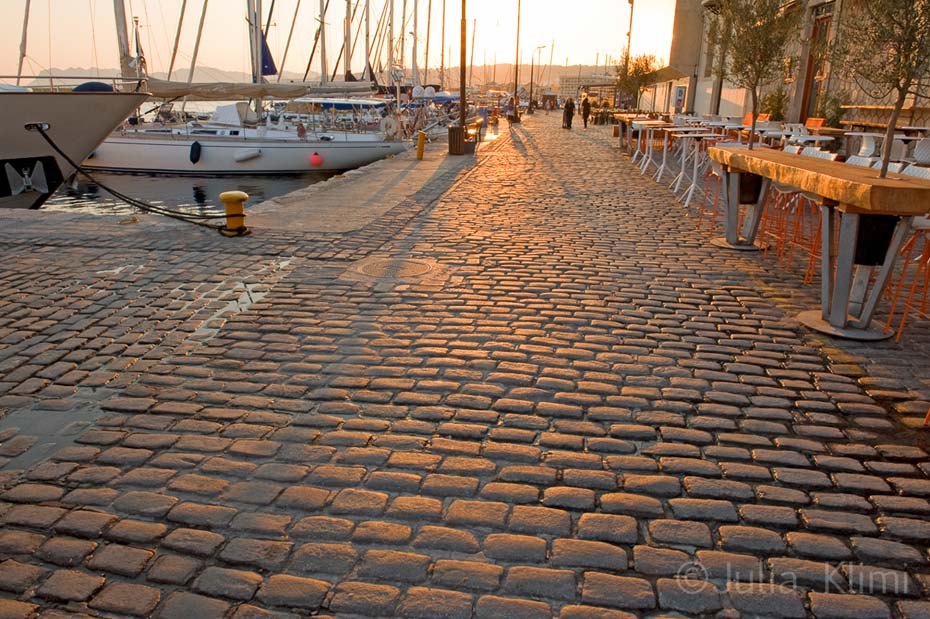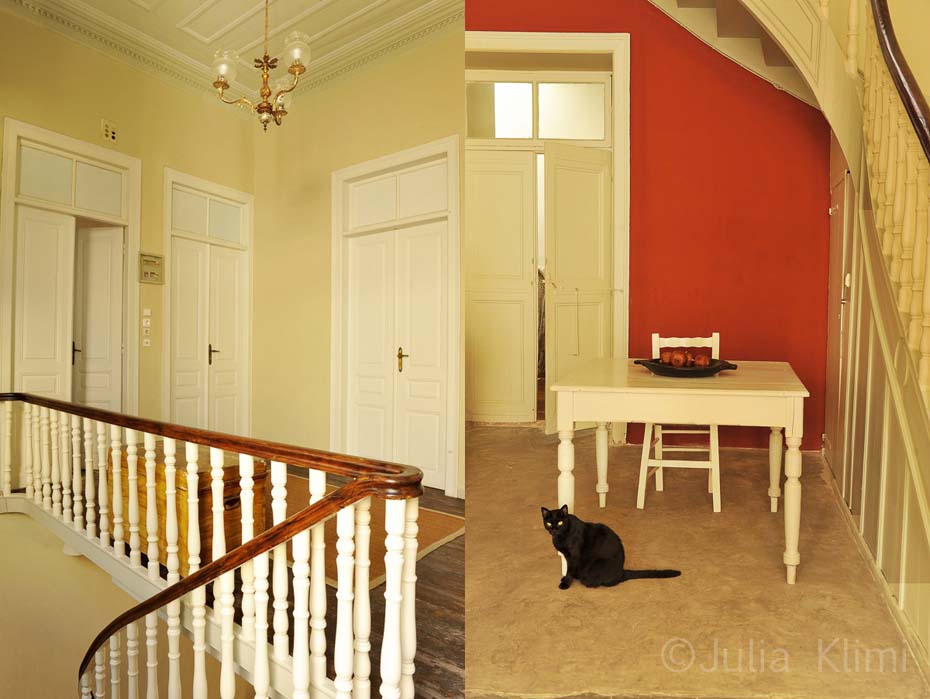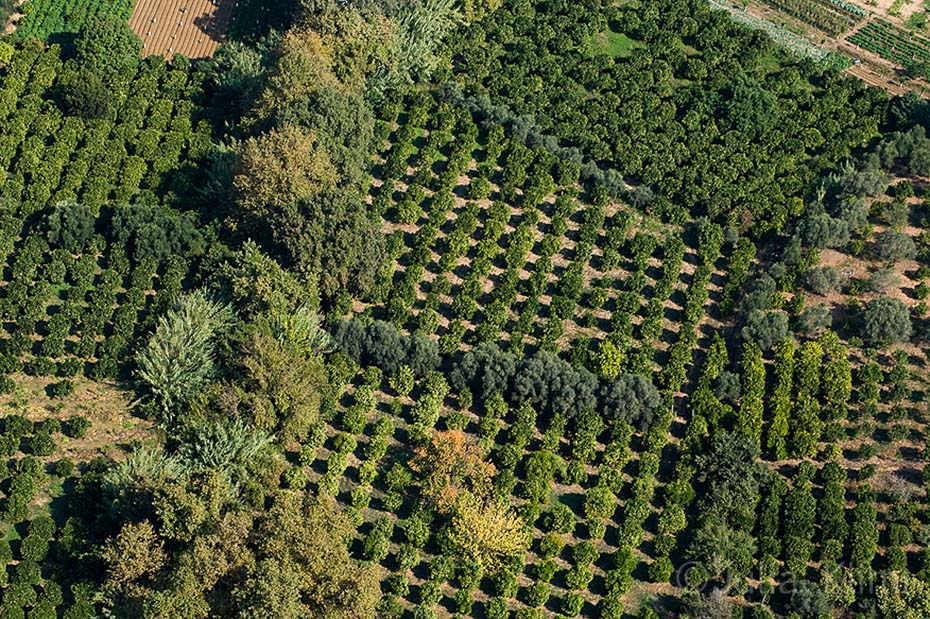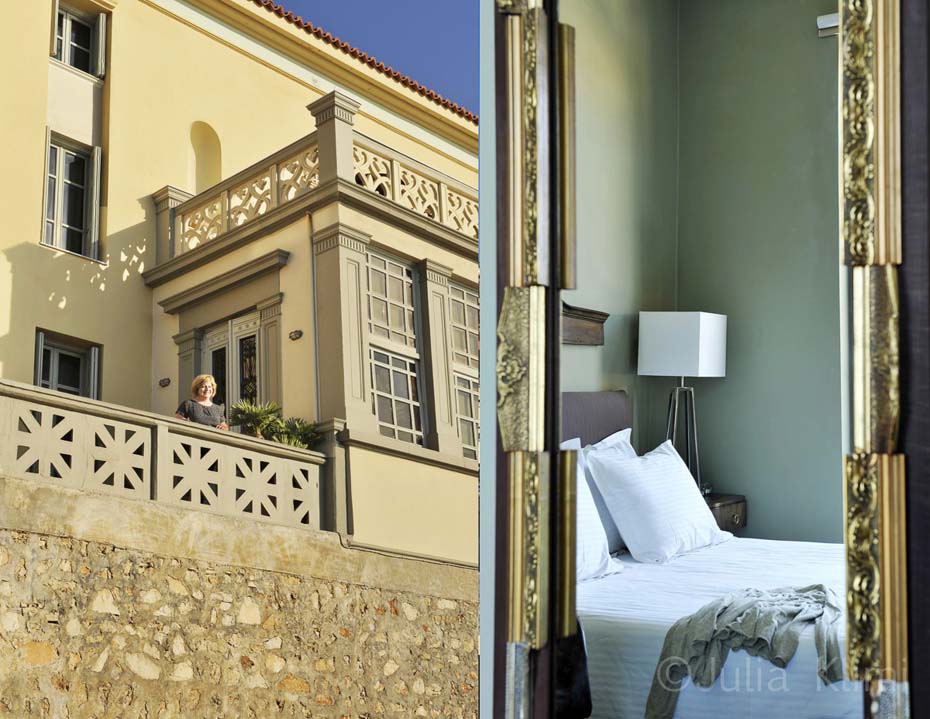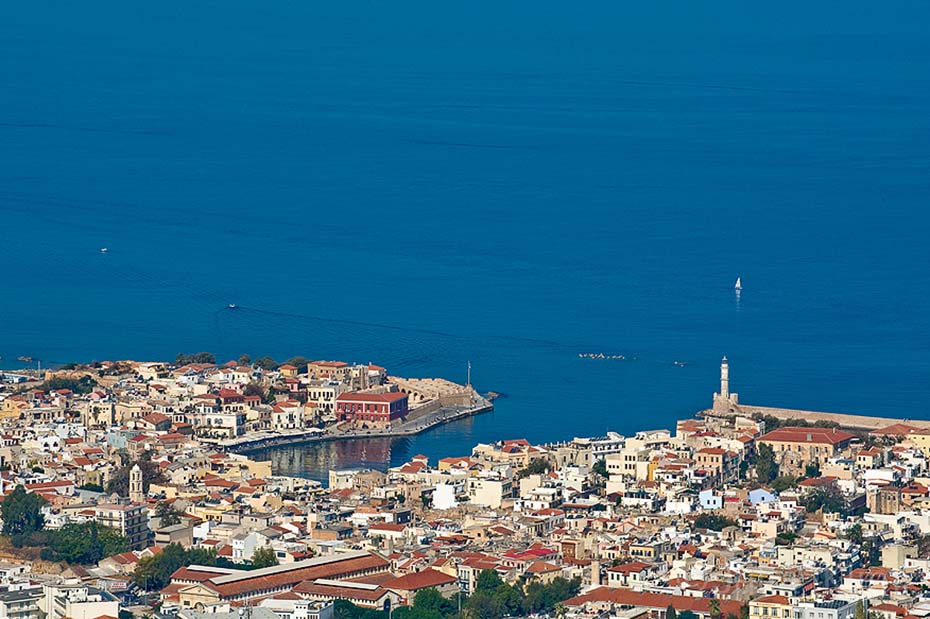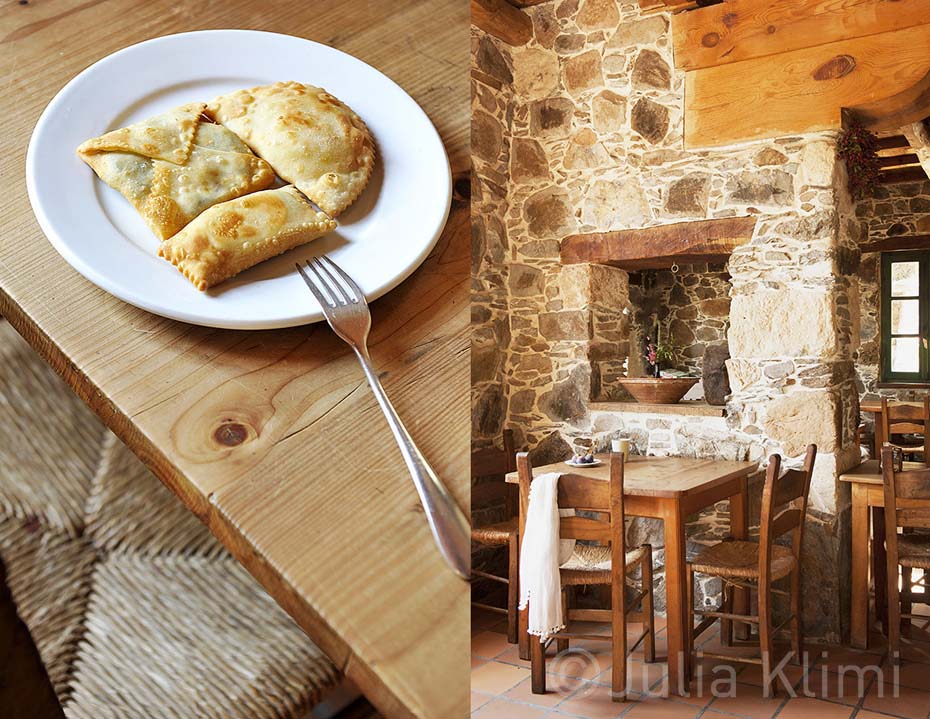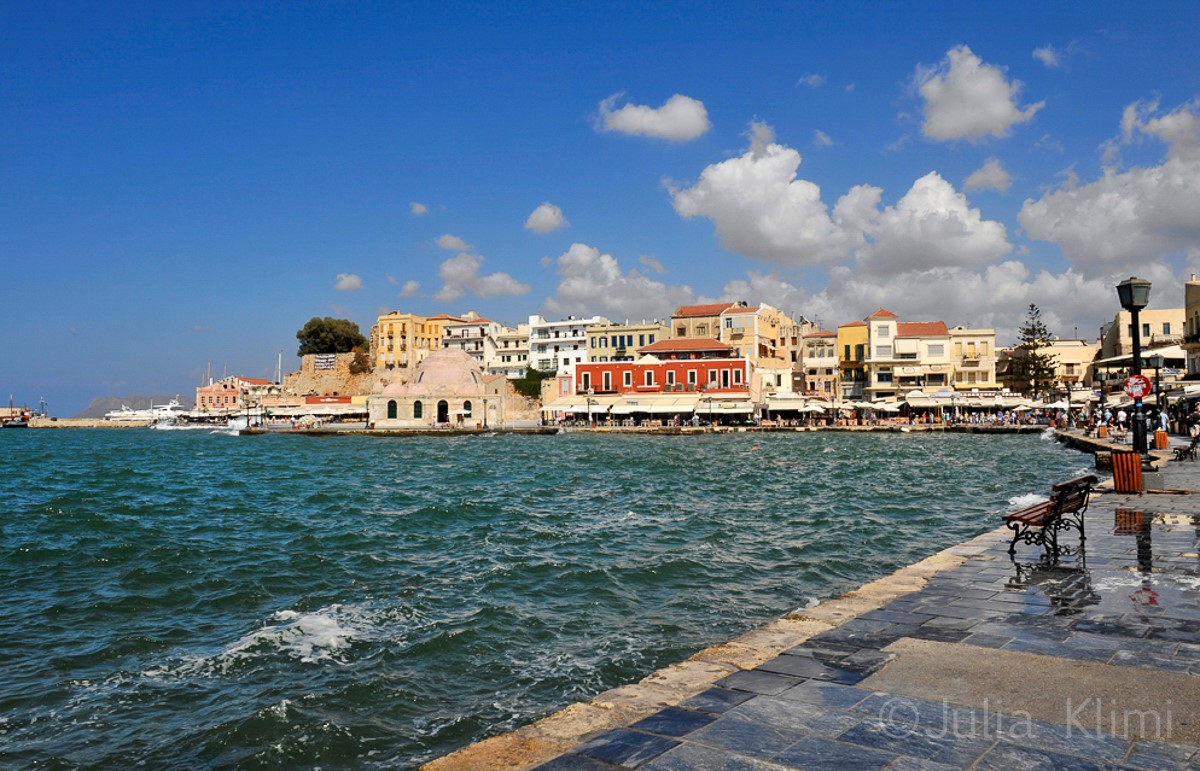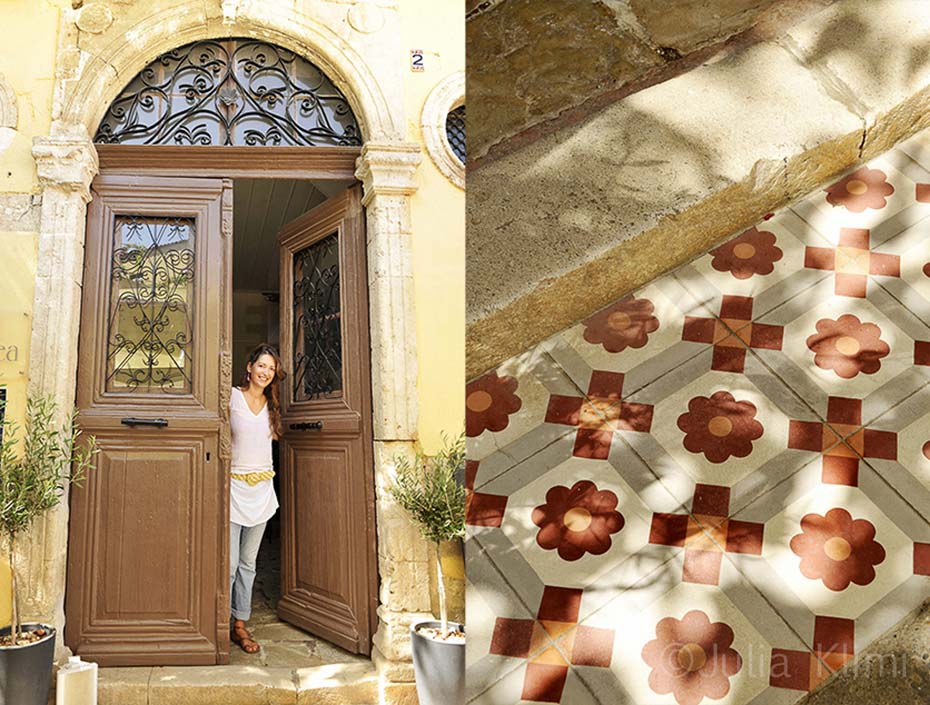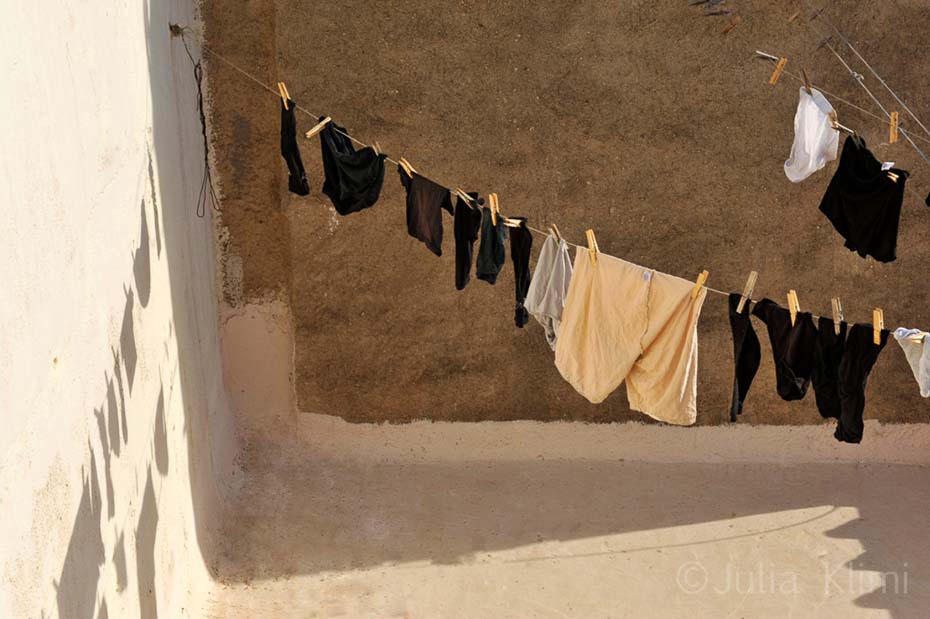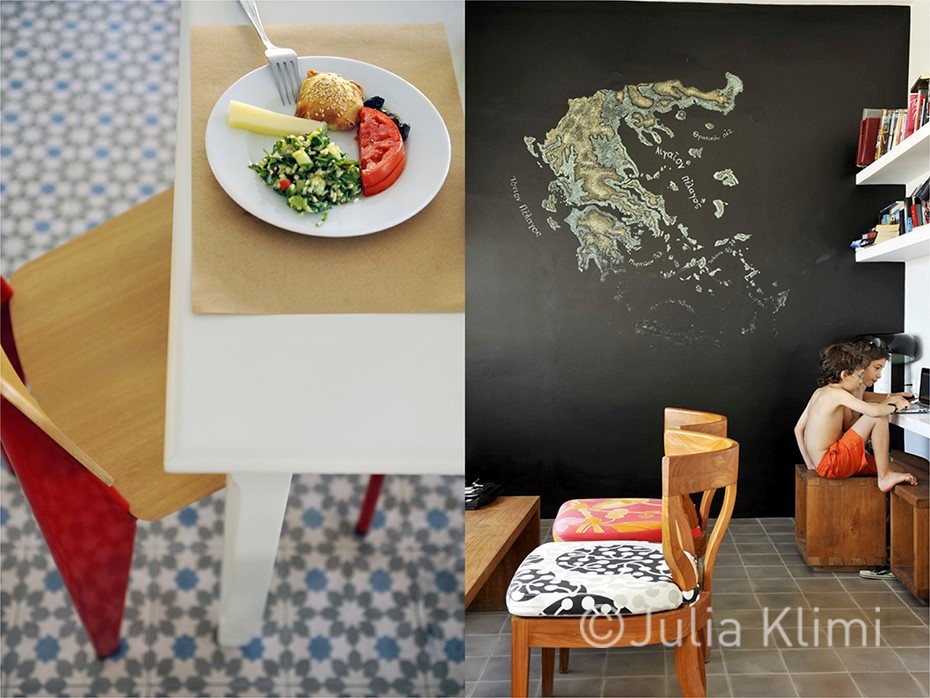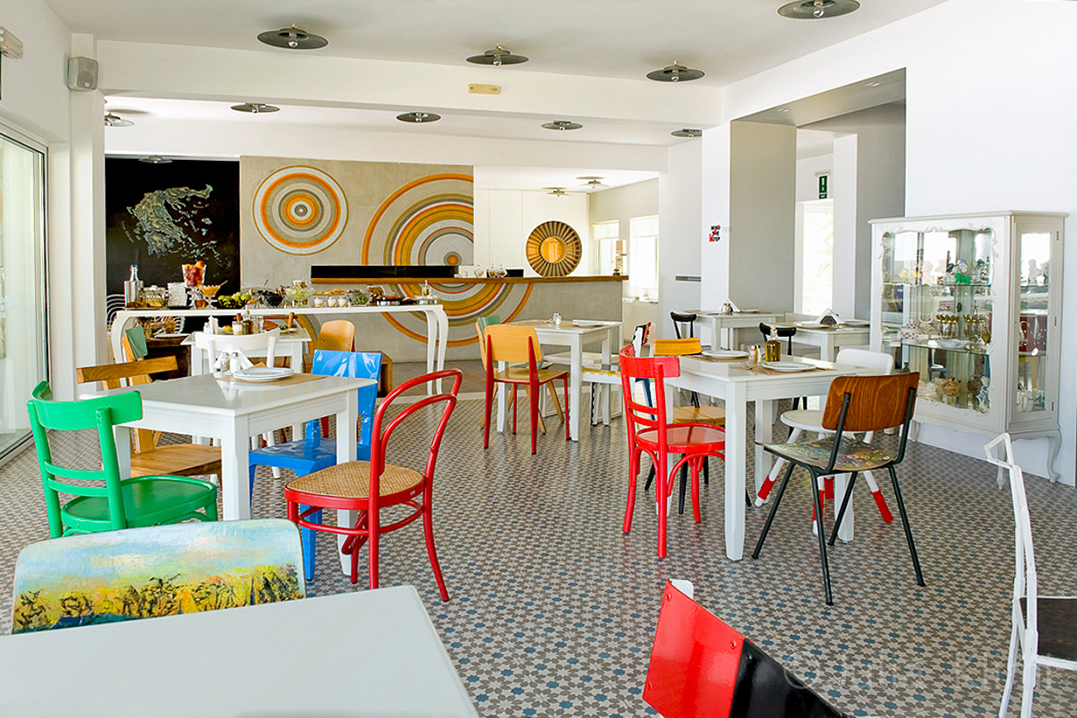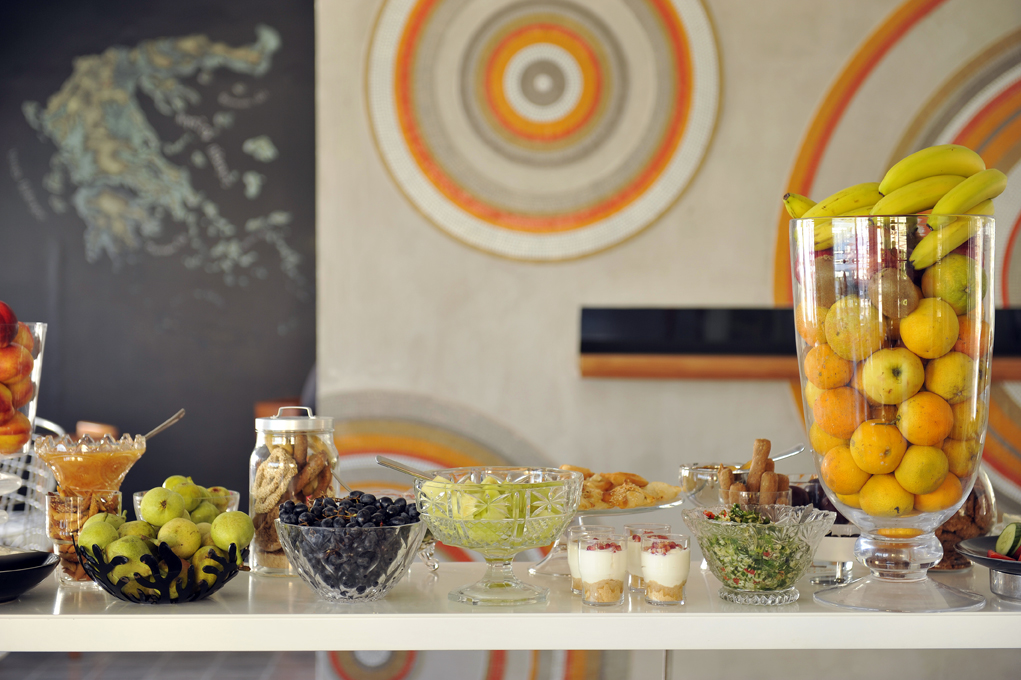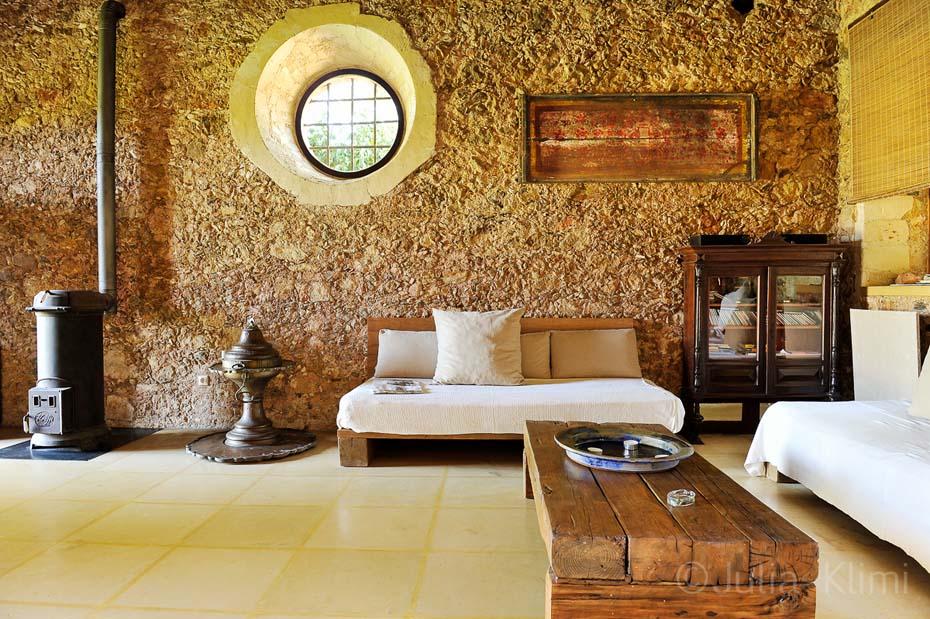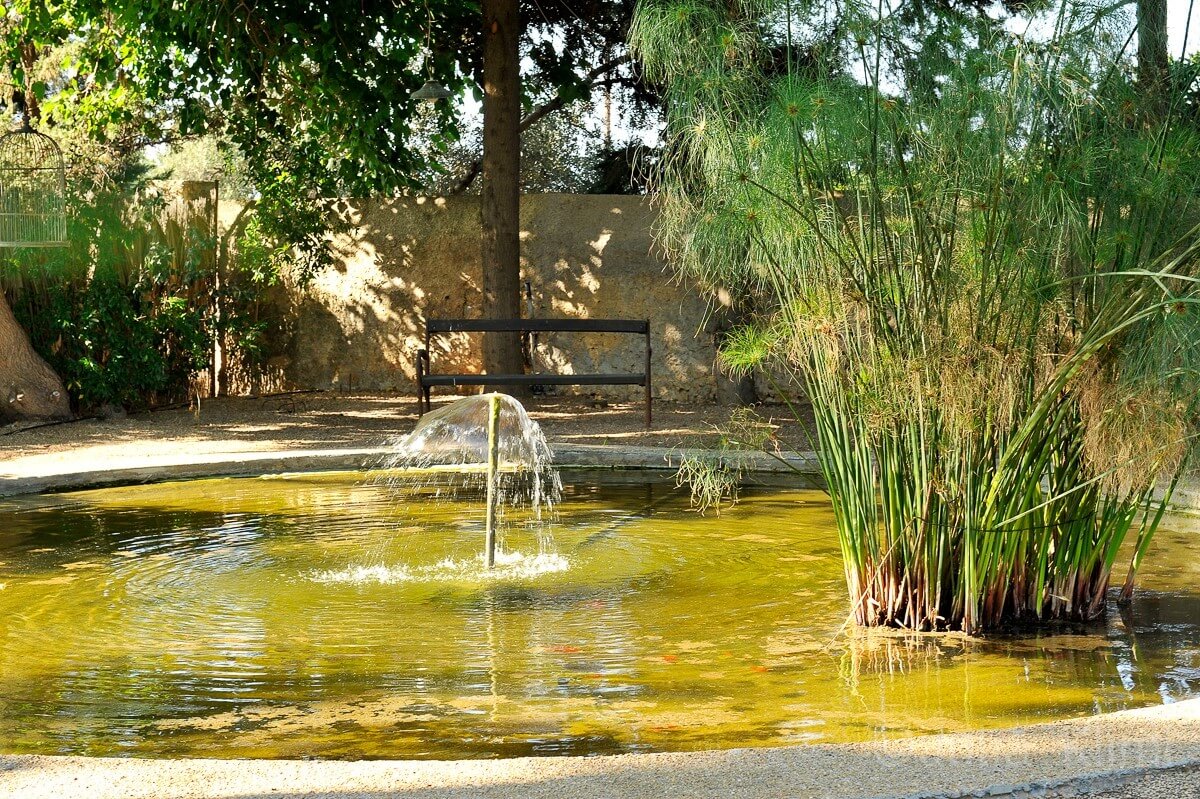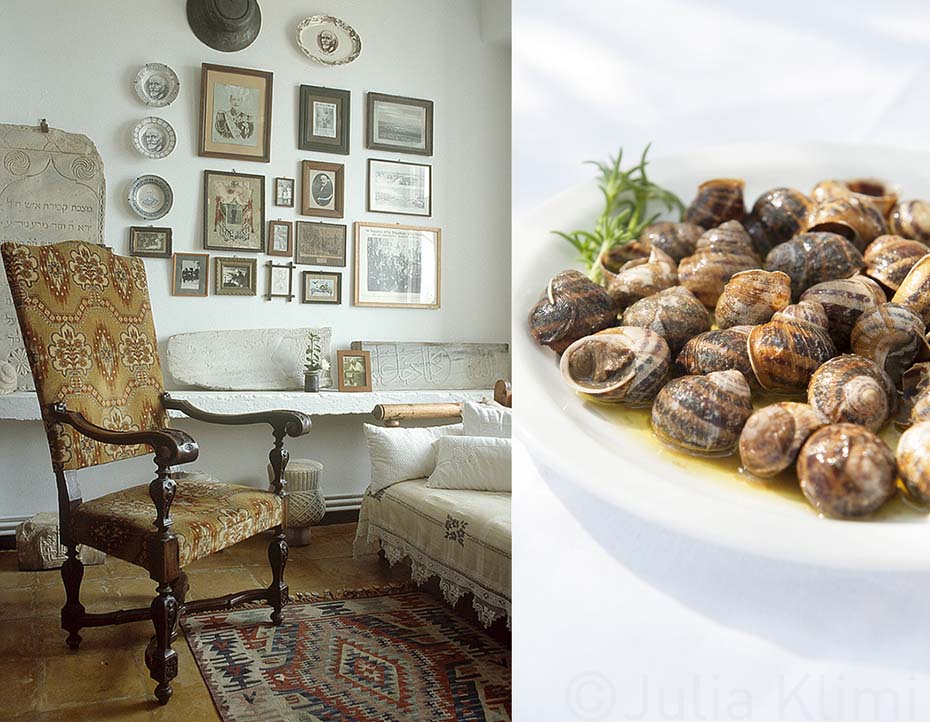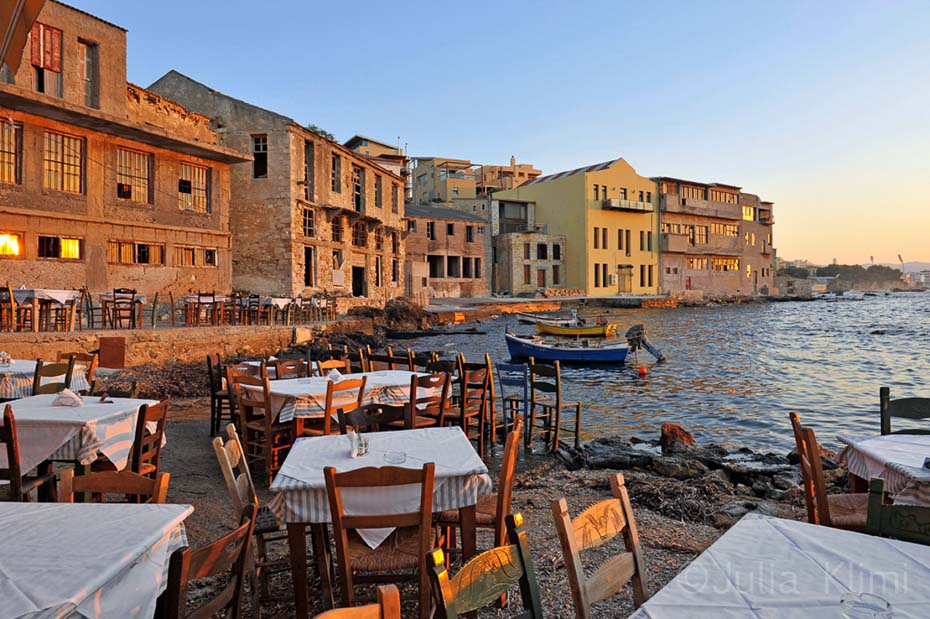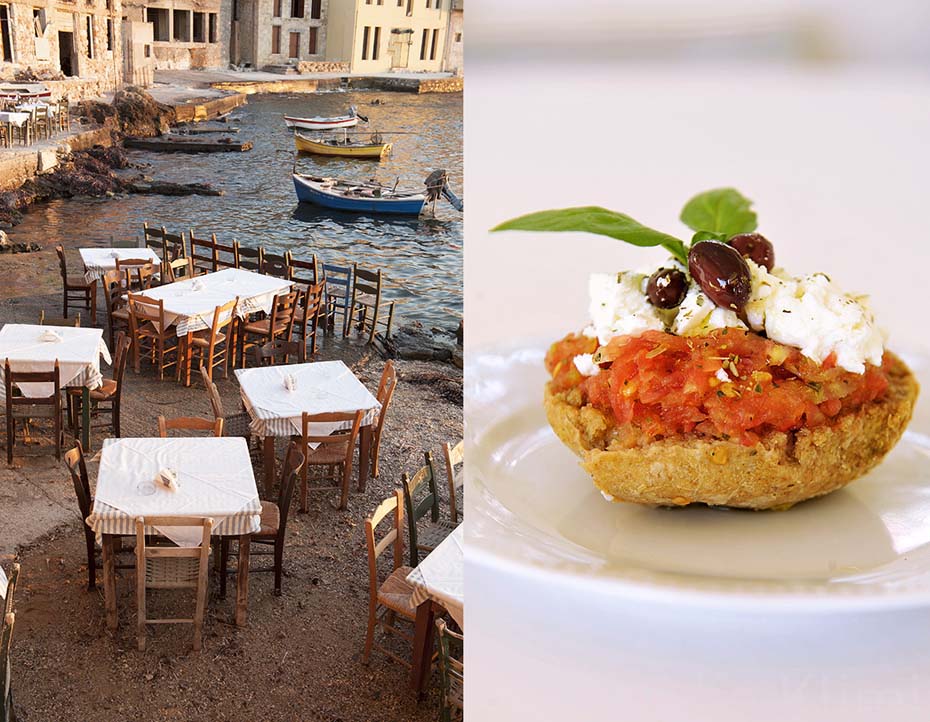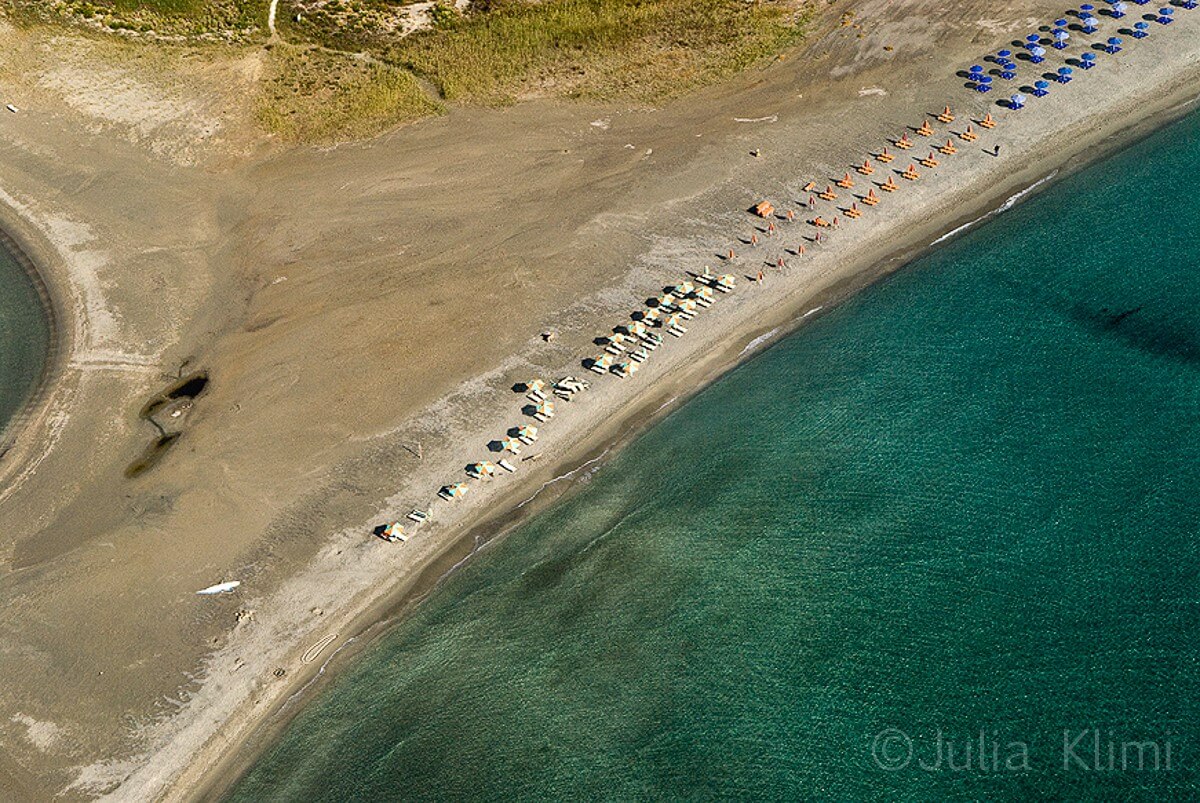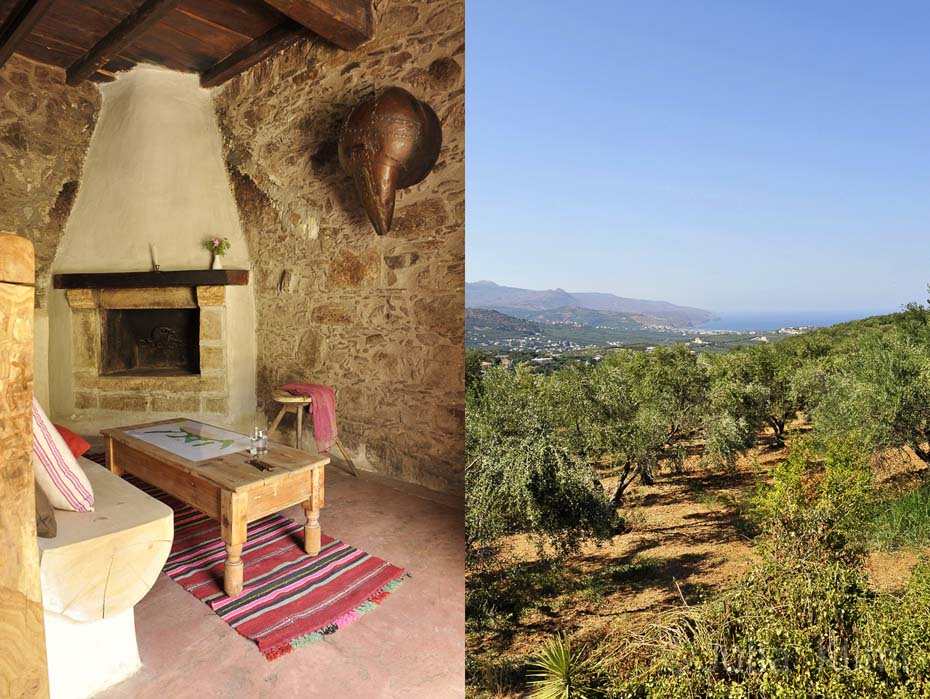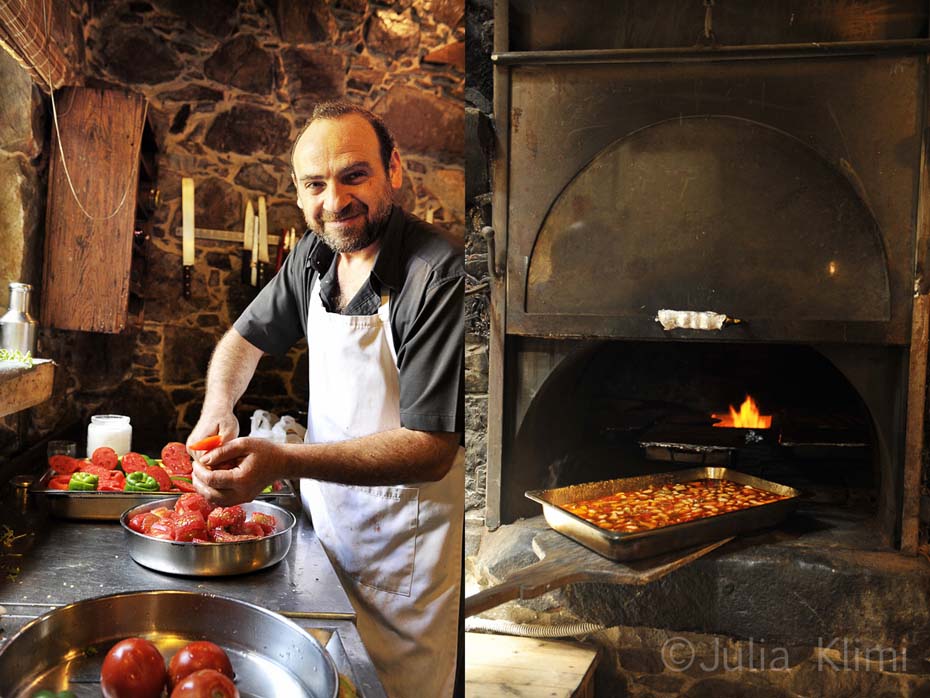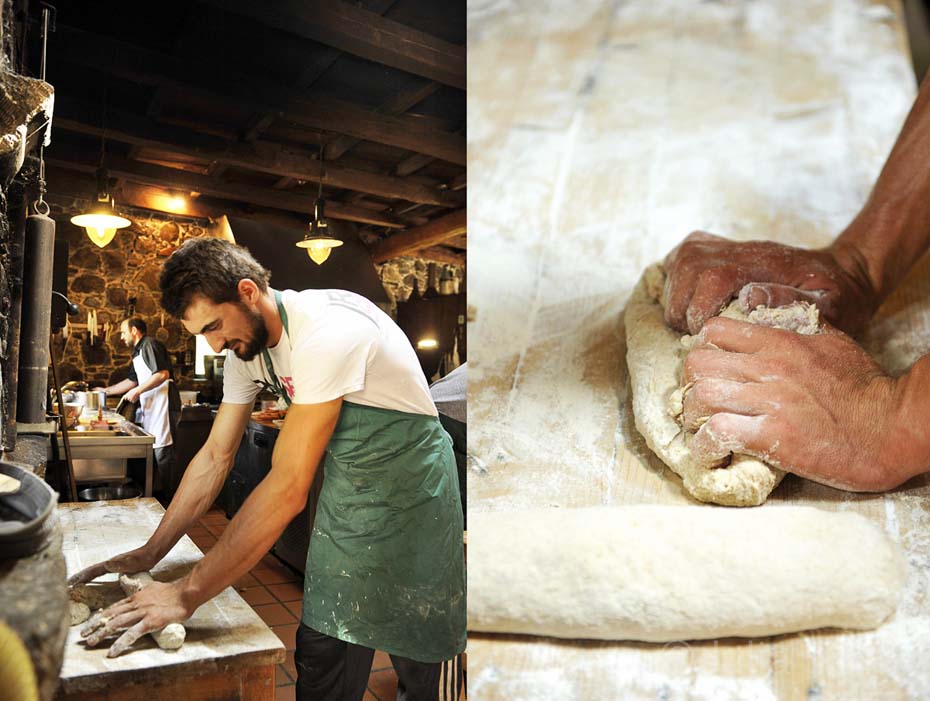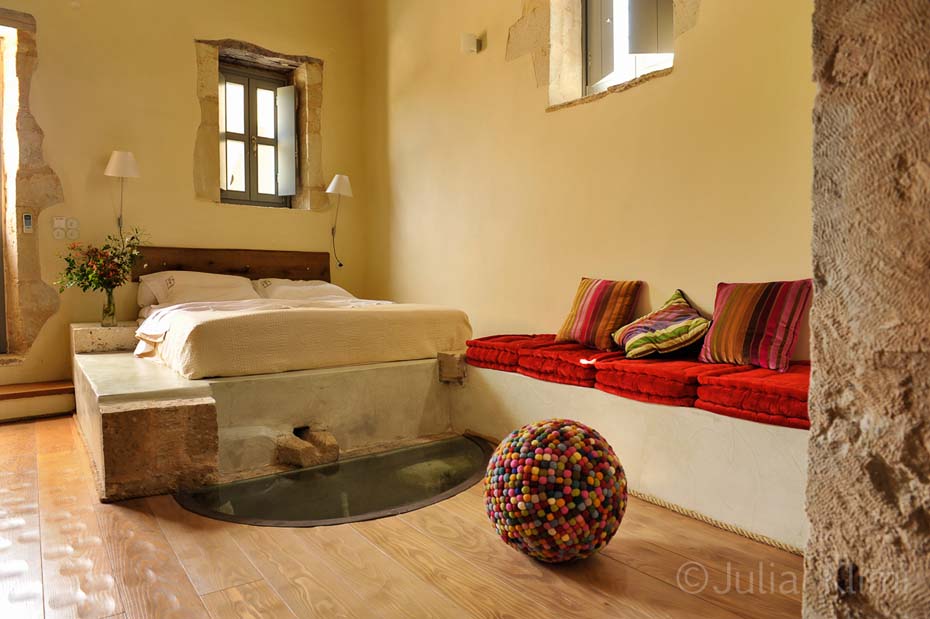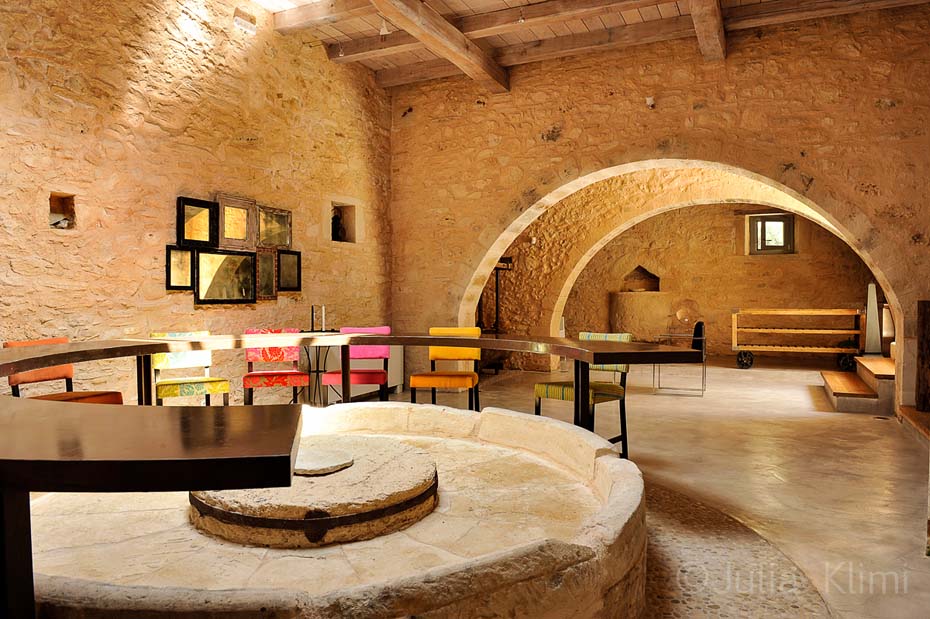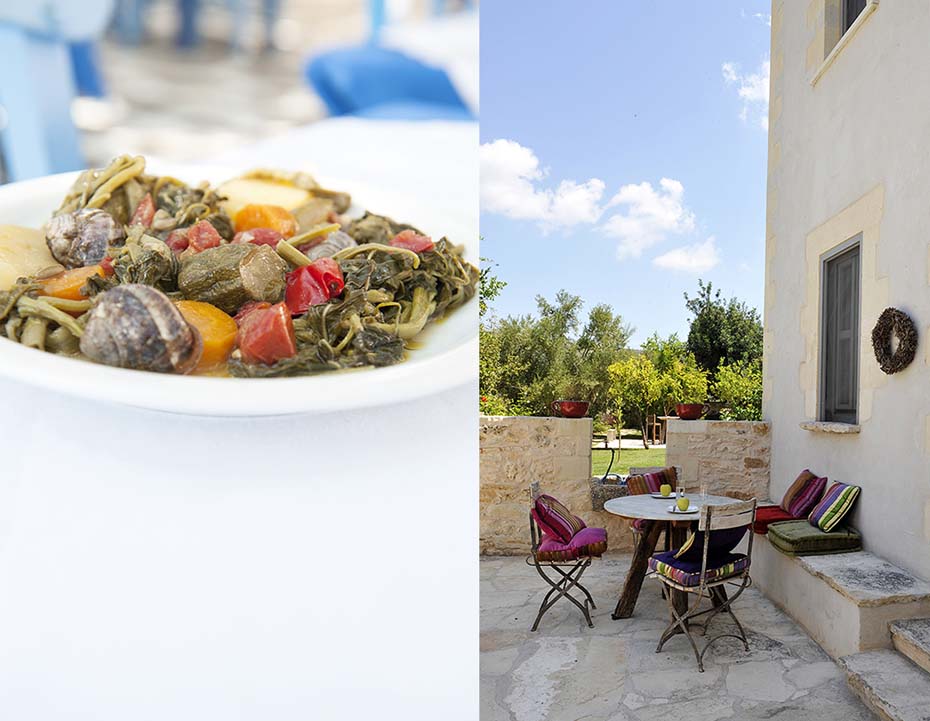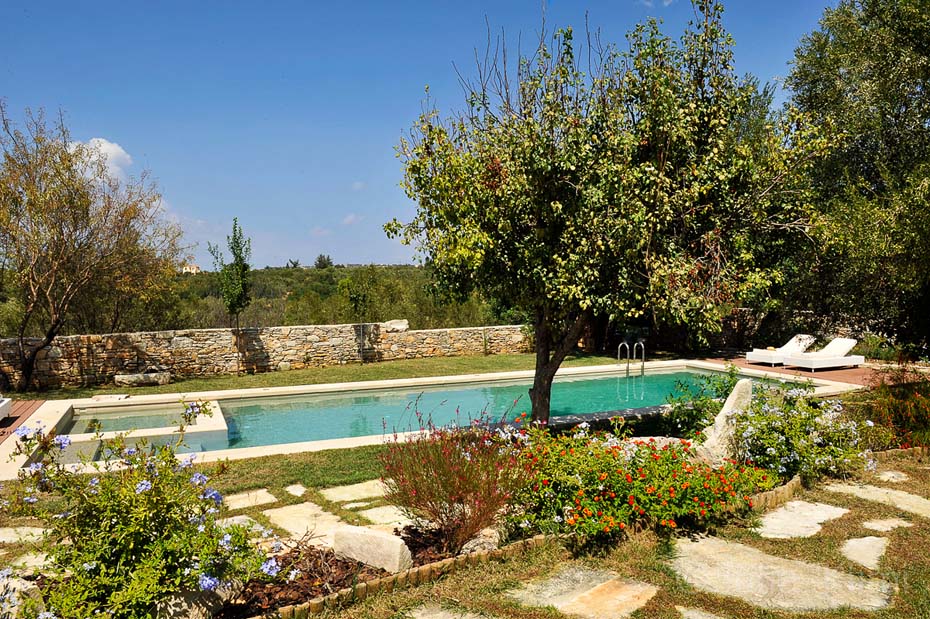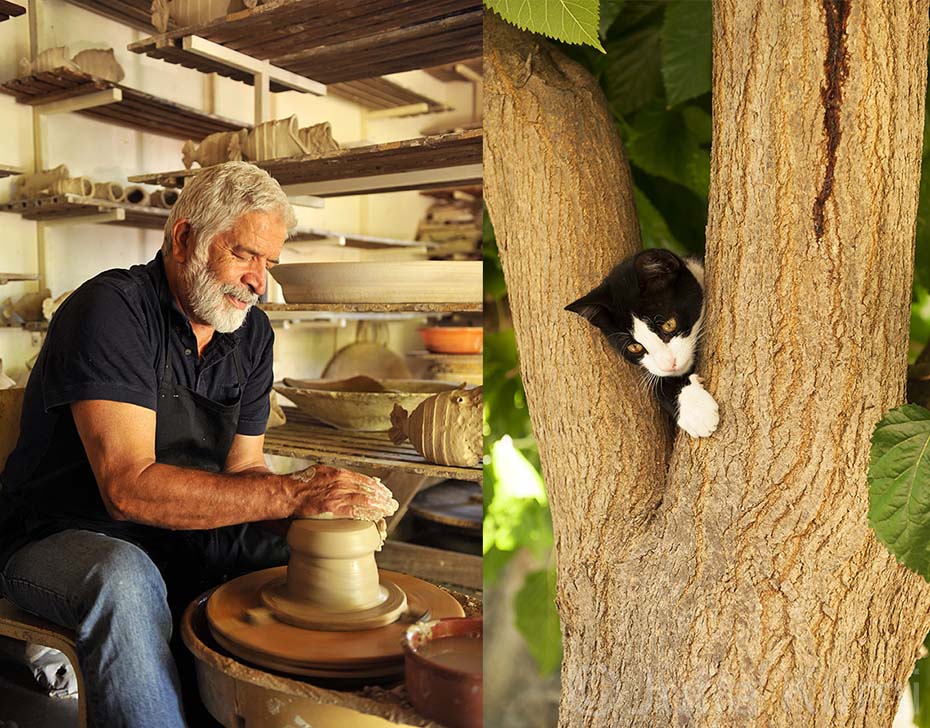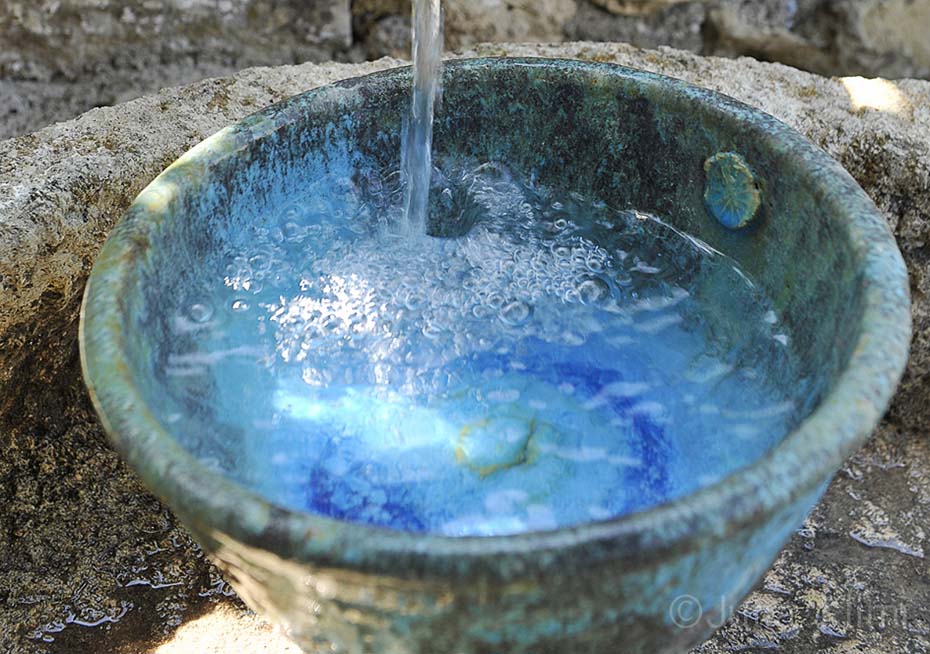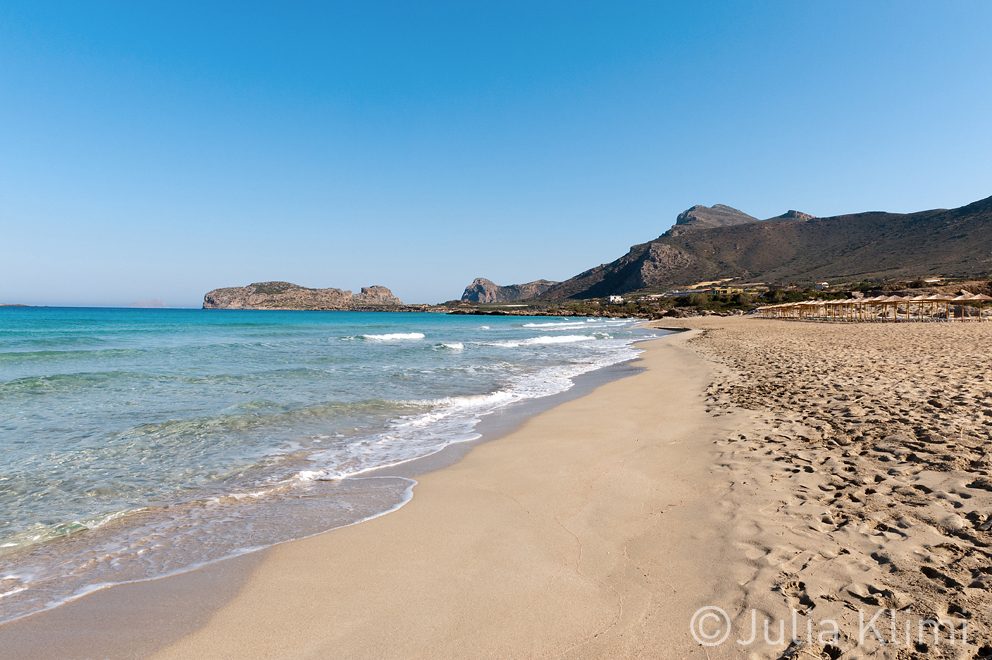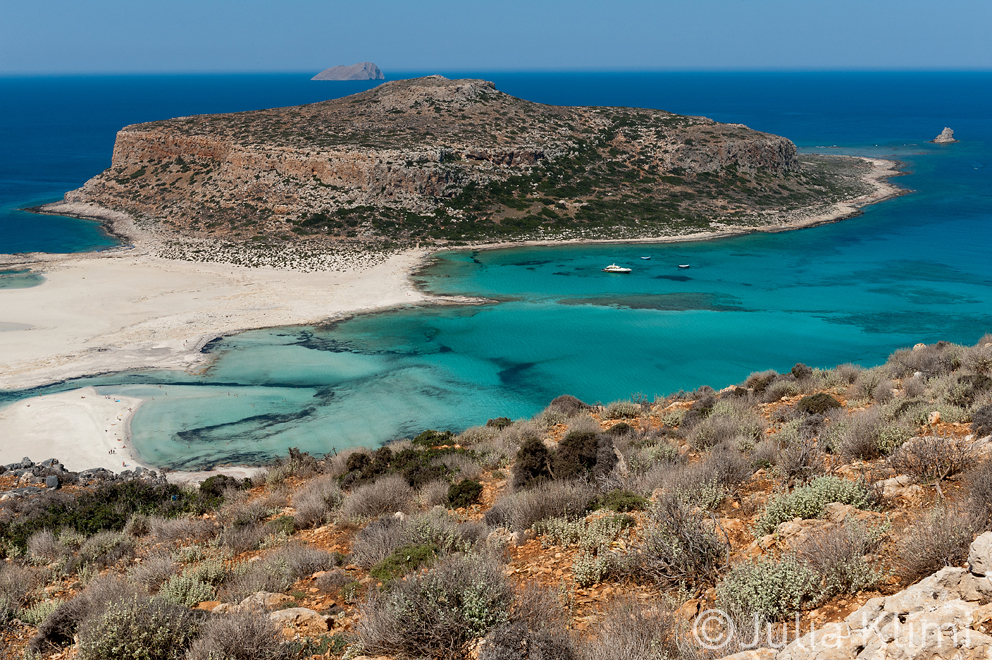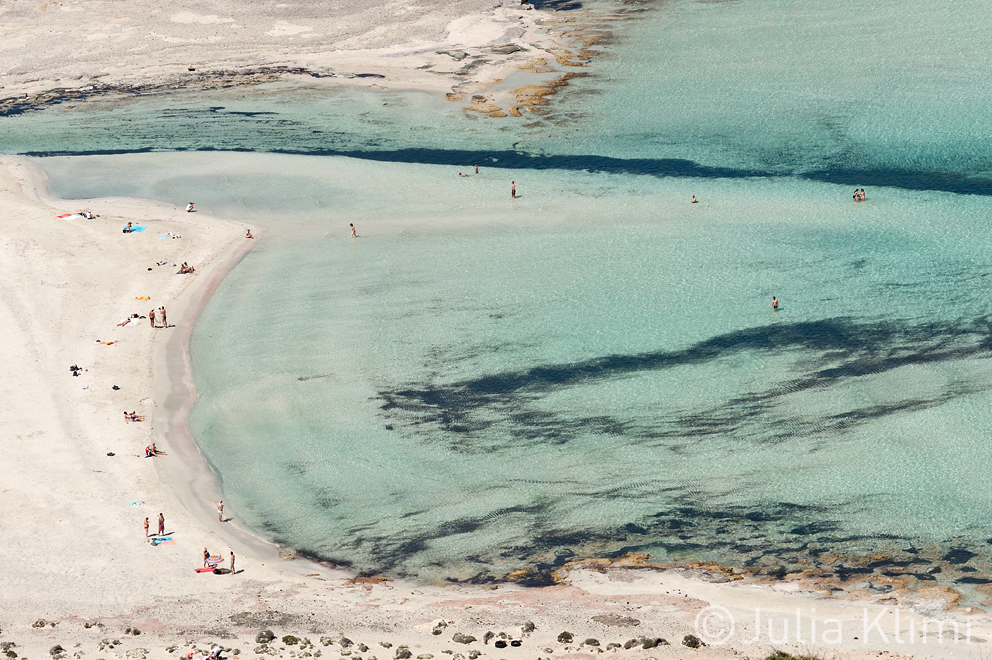 Όλες οι φωτογραφίες και τα κείμενα του δικτυακού τόπου καλύπτονται από τον Νόμο 2121 / 1993 και τους κανόνες Διεθνούς Δικαίου. Επίσης έχουν copyright. Αν θέλετε να χρησιμοποιήσετε κάτι μην διστάσετε να απευθυνθείτε στην δημιουργό.
All photos and texts on the website are covered by Law 2121/1993 and the rules of International Law. They also have copyright. If you want to use something, do not hesitate to contact the author.