Sifnos white elegance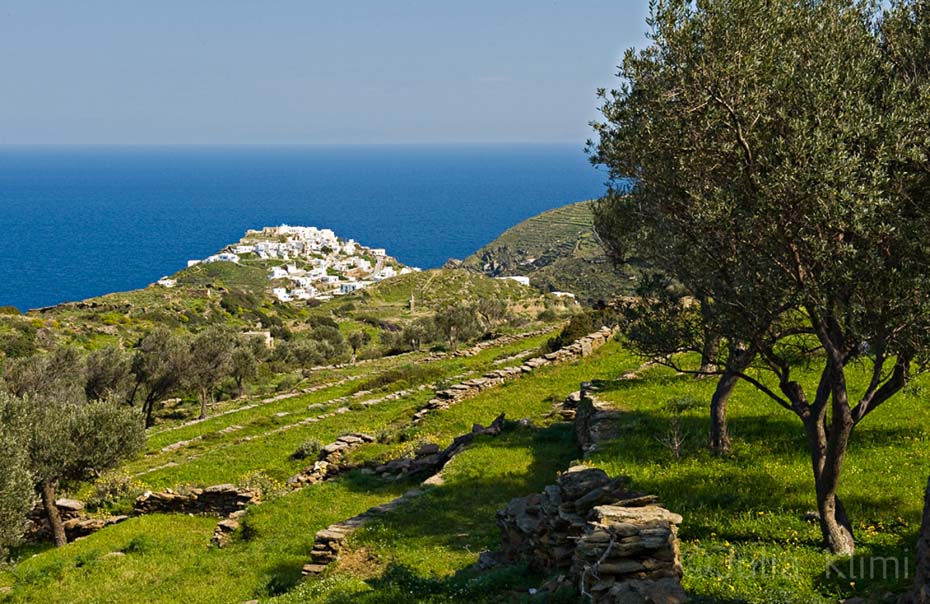 Sifnos is a wonderful Cycladic island of whitewashed settlements, dotted with 76 ancient round towers, numerous churches where saints' day celebrations with feasting, music and dance (paneyiria) are enjoyed in summer by both locals and tourists alike, historic monasteries, dovecotes, secluded beaches, as well as more developed ones and 19 beautiful historic, way-marked hiking trails— in fine condition after restoration by the municipality of Sifnos— a network comprising a total distance of 100 km, the Sifnos trails meandering over every part of the island.
There are many reasons to visit Sifnos, among them its most populated area, which includes the island capital, Apollonia, with its beautiful narrow streets; the villages of Artemonas, Pano Petali, Exambela and Katavati— ideal for long walks amid picturesque houses with flower-filled courtyards and the many all-white churches; the unique ceramics produced by the renowned island workshops (along with the techniques involved in their crafting).
The visitor can also explore Kastro, an unparalleled medieval settlement that hovers over the Aegean, the traditional architecture seen in its rambling alleys still intact; the monastery of Panayia Chryssopiyi, a much-photographed church that stands alone up over the sea, resembling a boat on the water —an ideal place to enjoy the sunset, especially from the benches behind the church; the well-preserved dovecotes and windmills seen while wandering on Sifnos island; hospitable Sifnians, who always have a piece of manouri (a kind of local soft cheese) with which to treat the hiker who passes by their cottages.
Then there's the well-hidden fishing village of Heronissos, situated by a sheltered bay on the northernmost edge of the island, ideal for calm reverie, swimming, and eating fish; the beauty of the landscape around the church of Aghios Yorgis, that stands alone on Heronissos peninsula, surrounded by the sea, and overlooking Serifos island; the beaches of Platy Yialos, Vathi and Faros; wandering at dusk in the steno —the main narrow cobbled street of Apollonia, with its beautiful shops, restaurants and bars.
Among the most important reasons for visiting Sifnos island, however, are the culinary surprises that the island has in store for the visitor, starting with the chickpea soup, baked overnight in ceramic pots in wood-burning ovens and eaten after the Sunday church service; the superb mastello (lamb slow-cooked in wine for many hours on top of vine-twigs in tightly closed ceramic pots). There are also wonderful hotels and villas on Sifnos to cater to all tastes: luxurious, stylish or simple, some of them reason enough by themselves to visit the island.
Text Images Julia Klimi
Translation Vicky Anastasiadou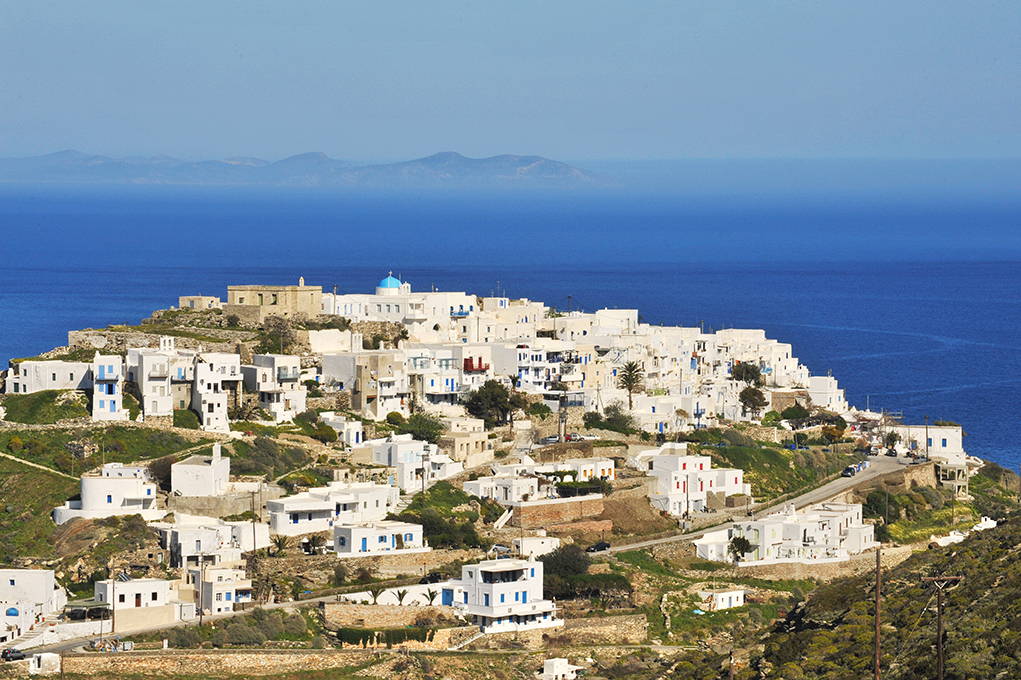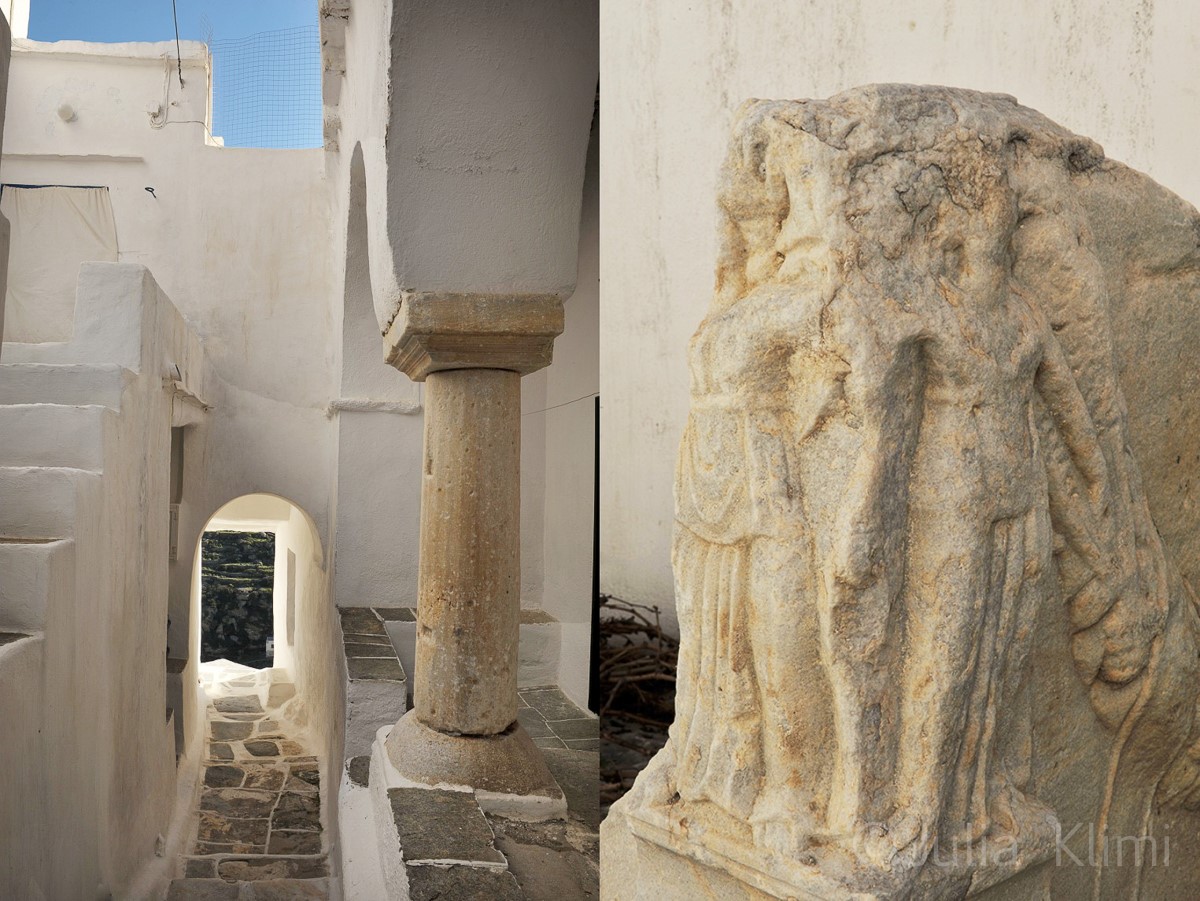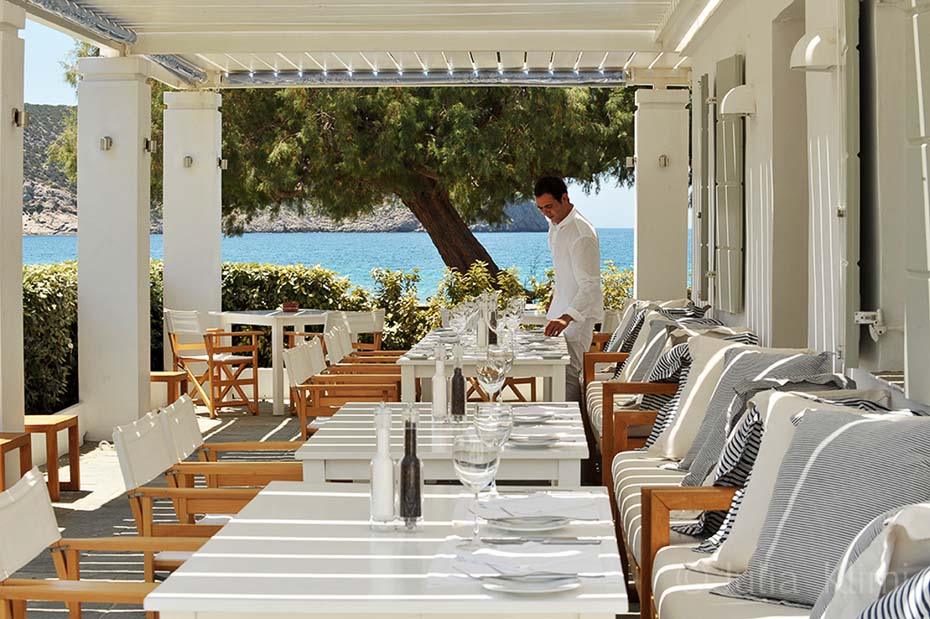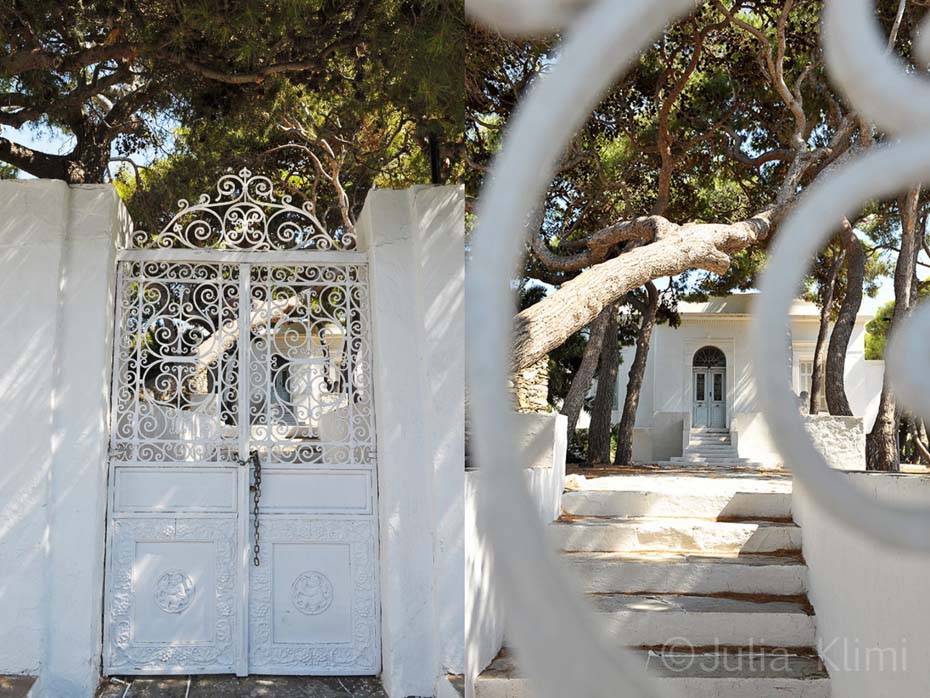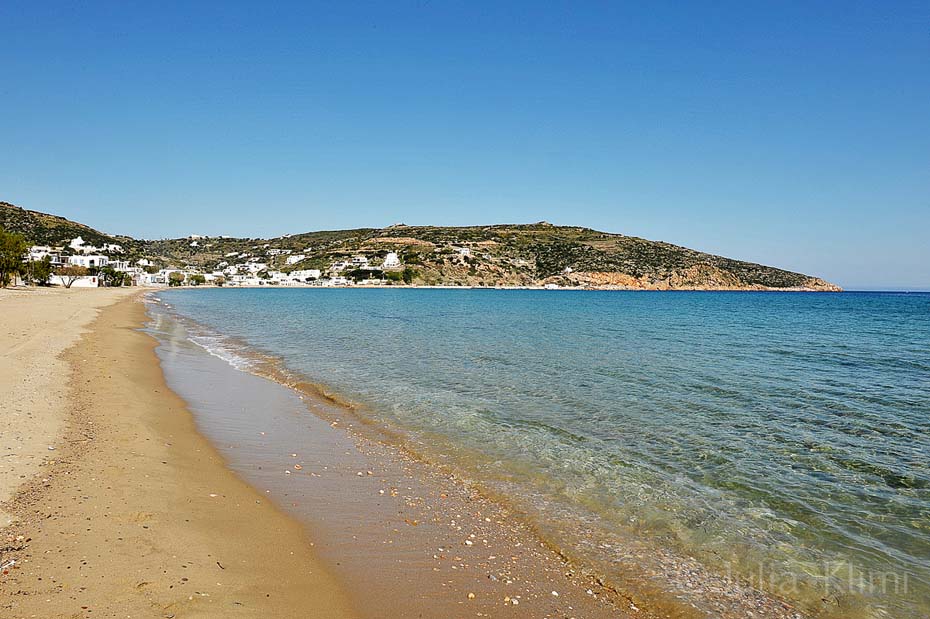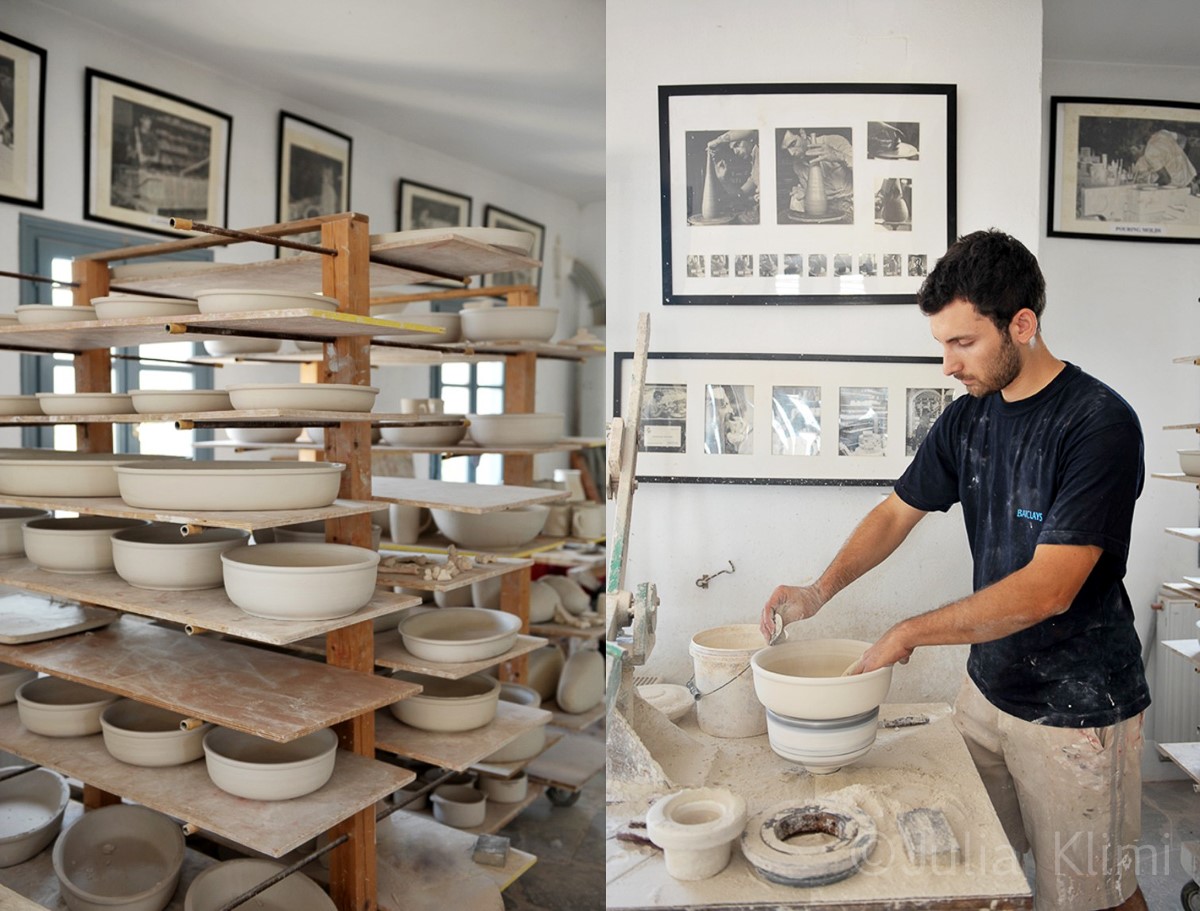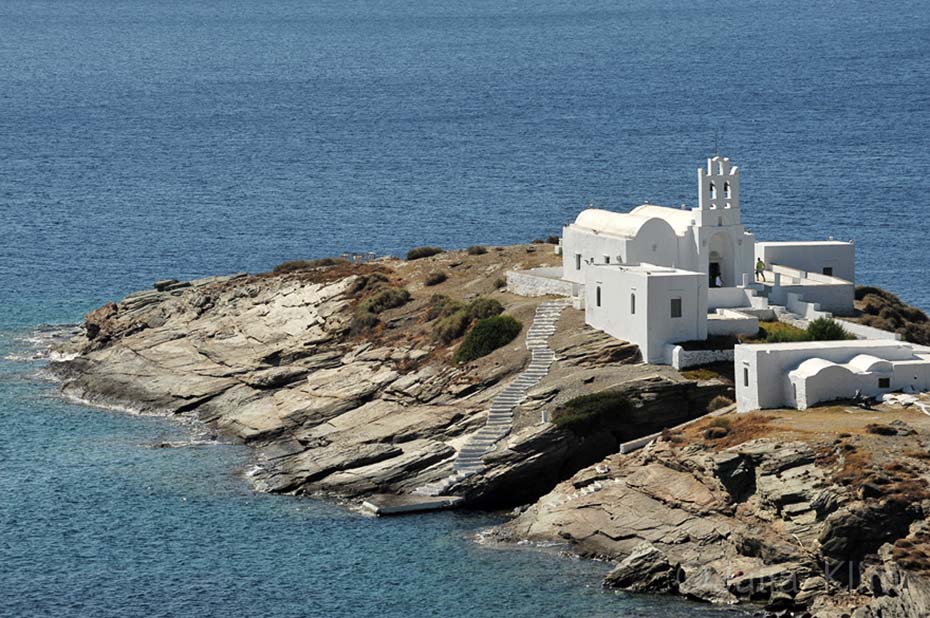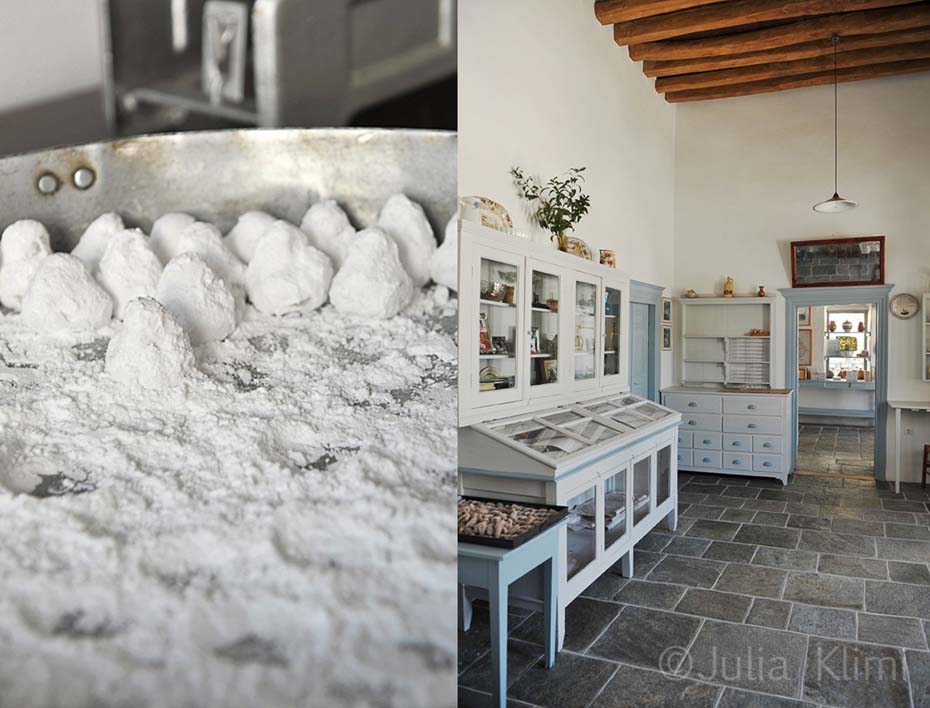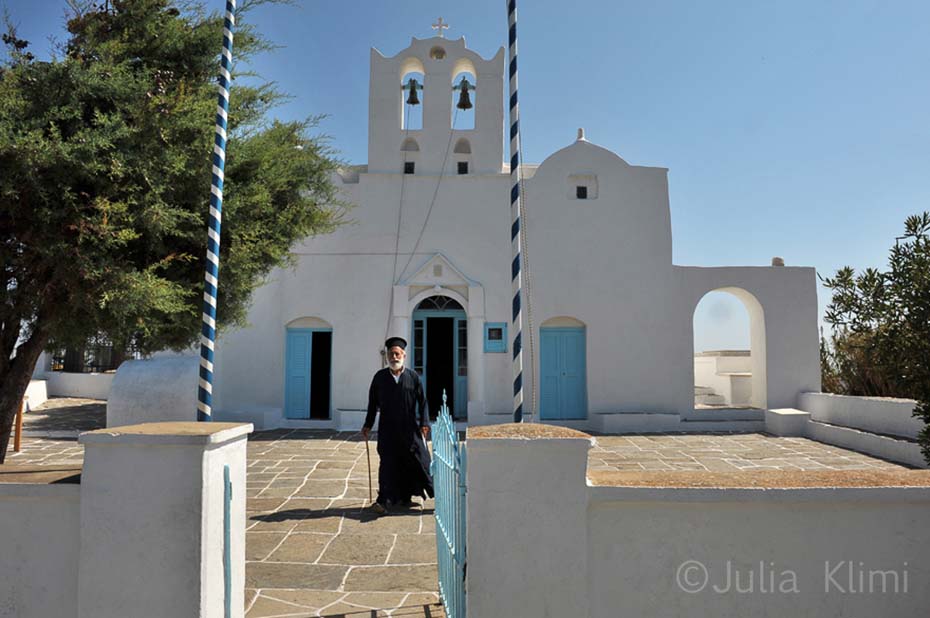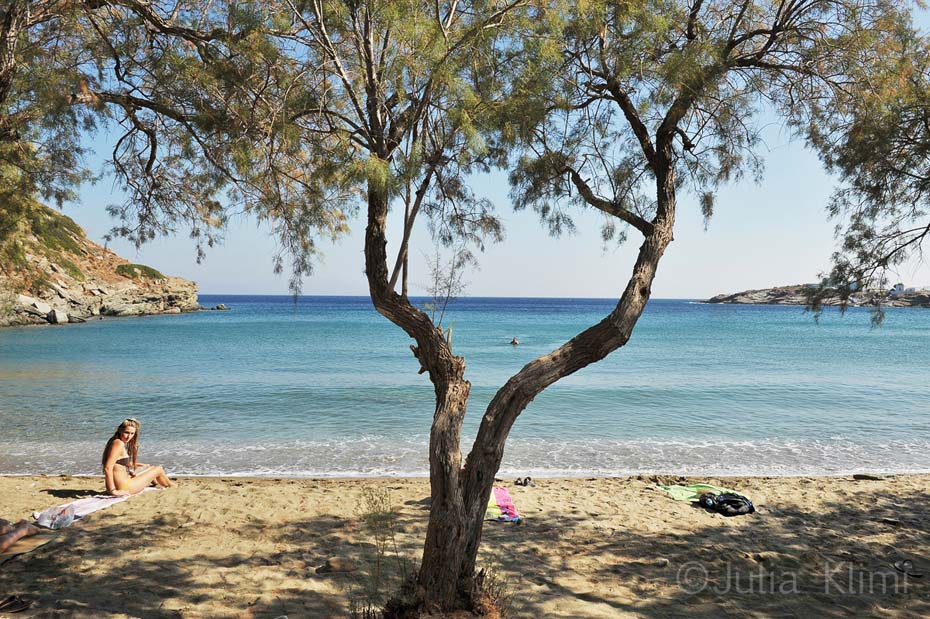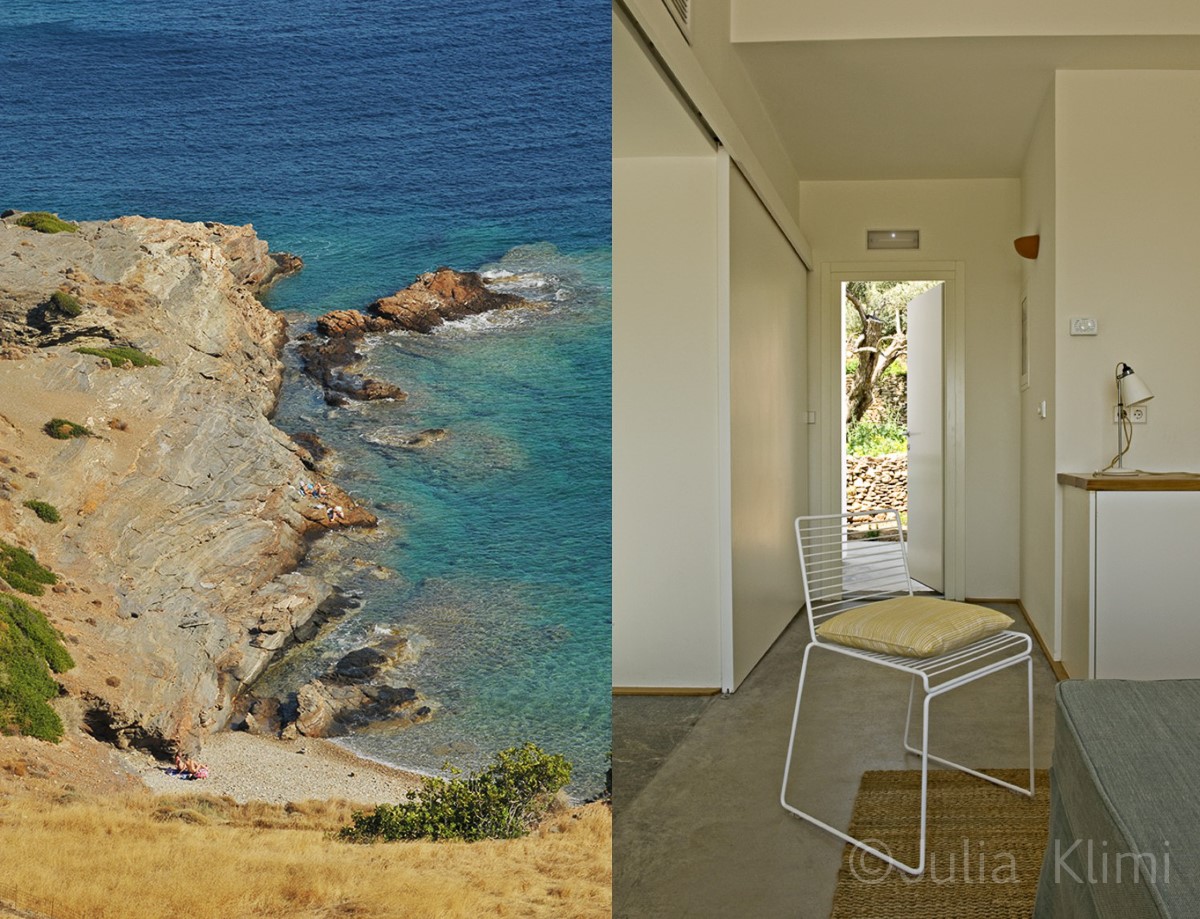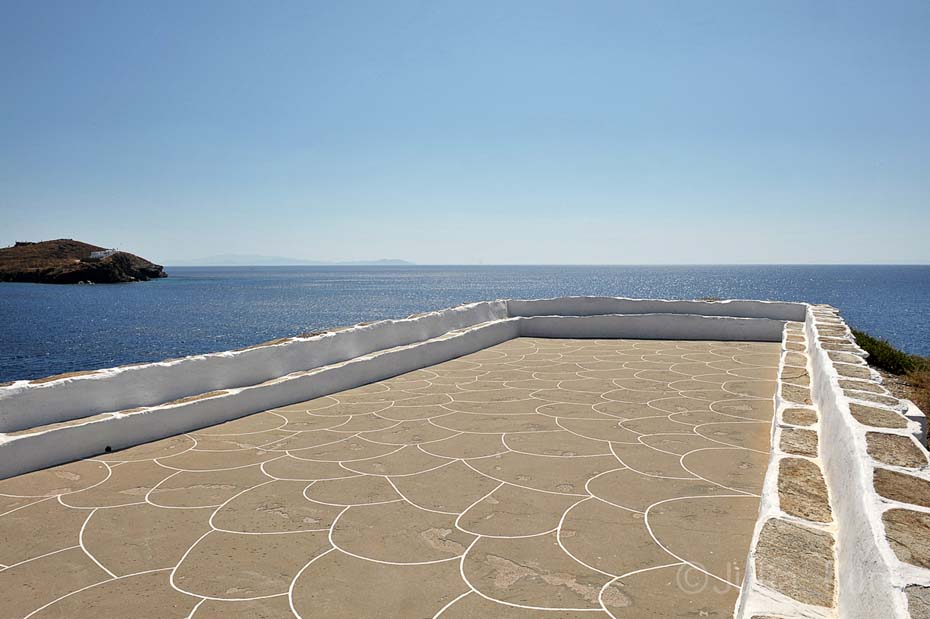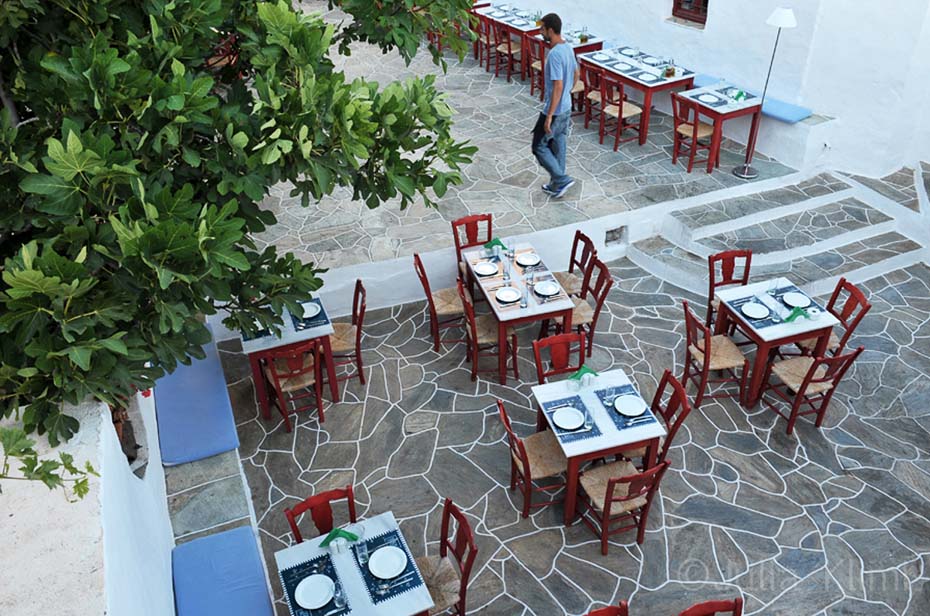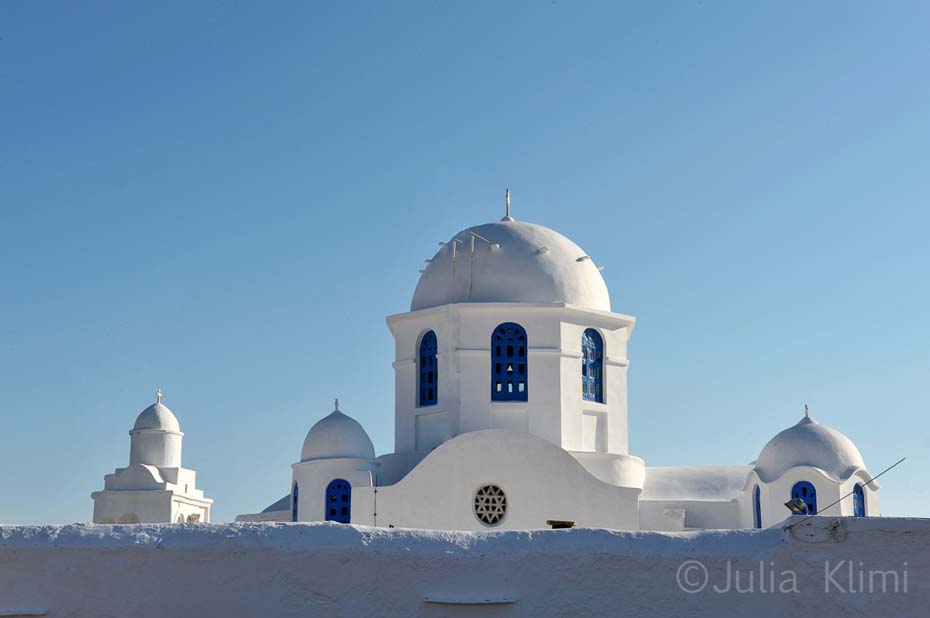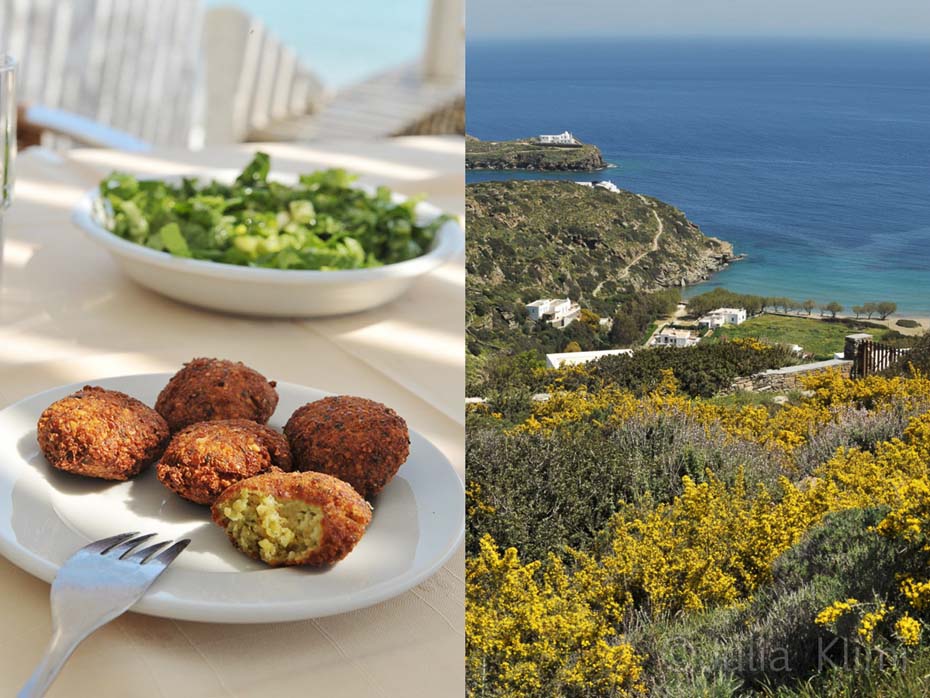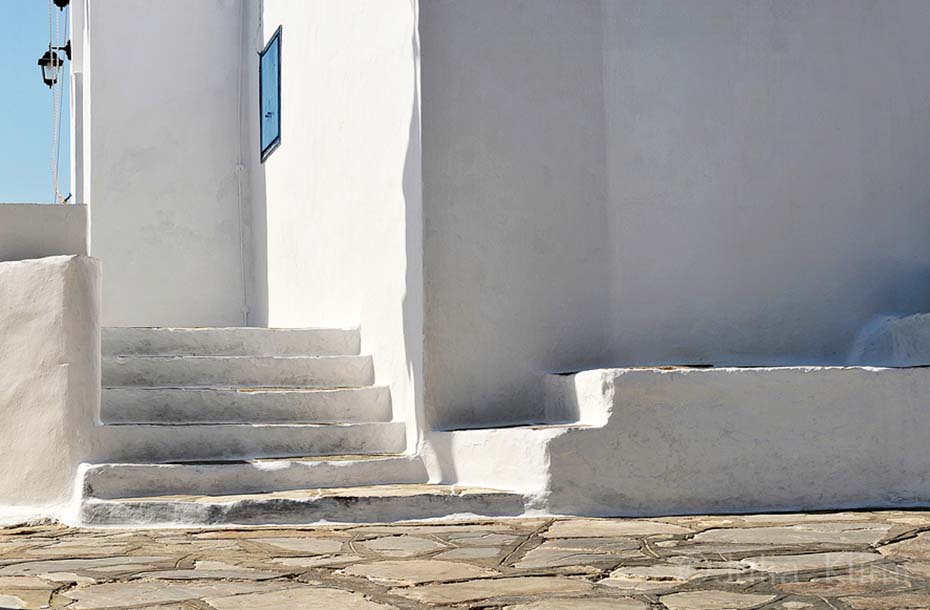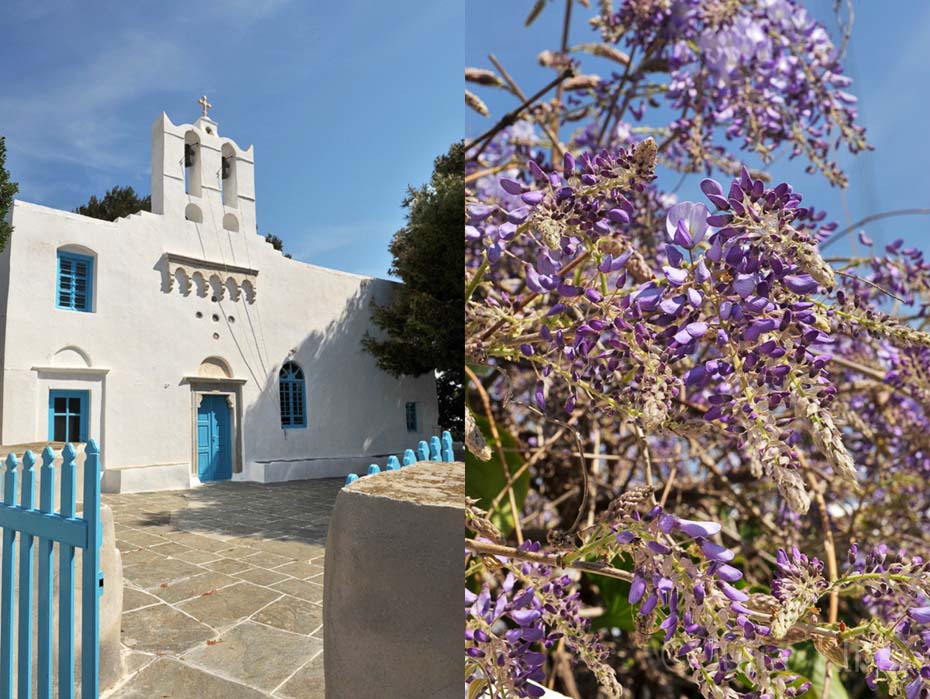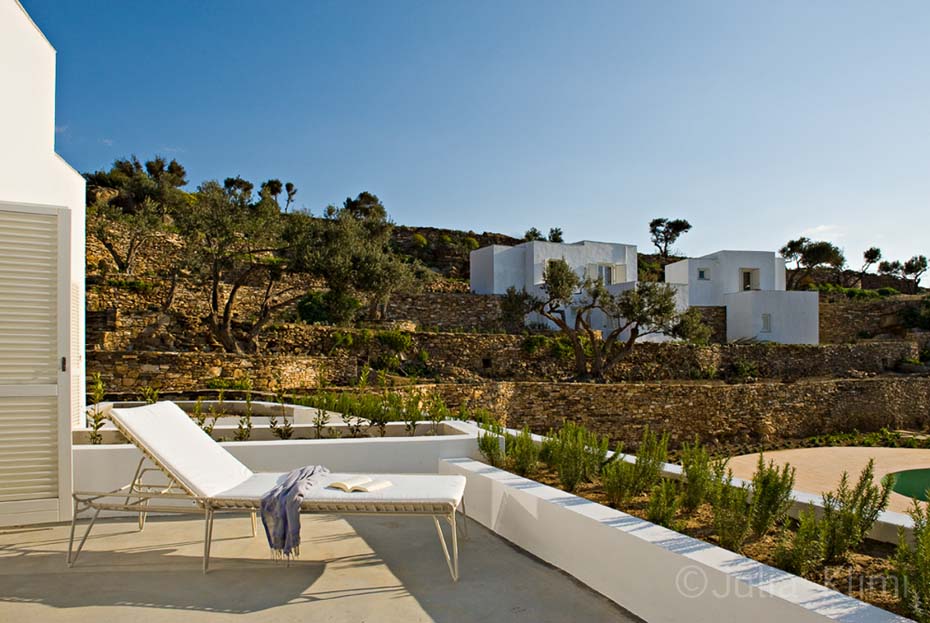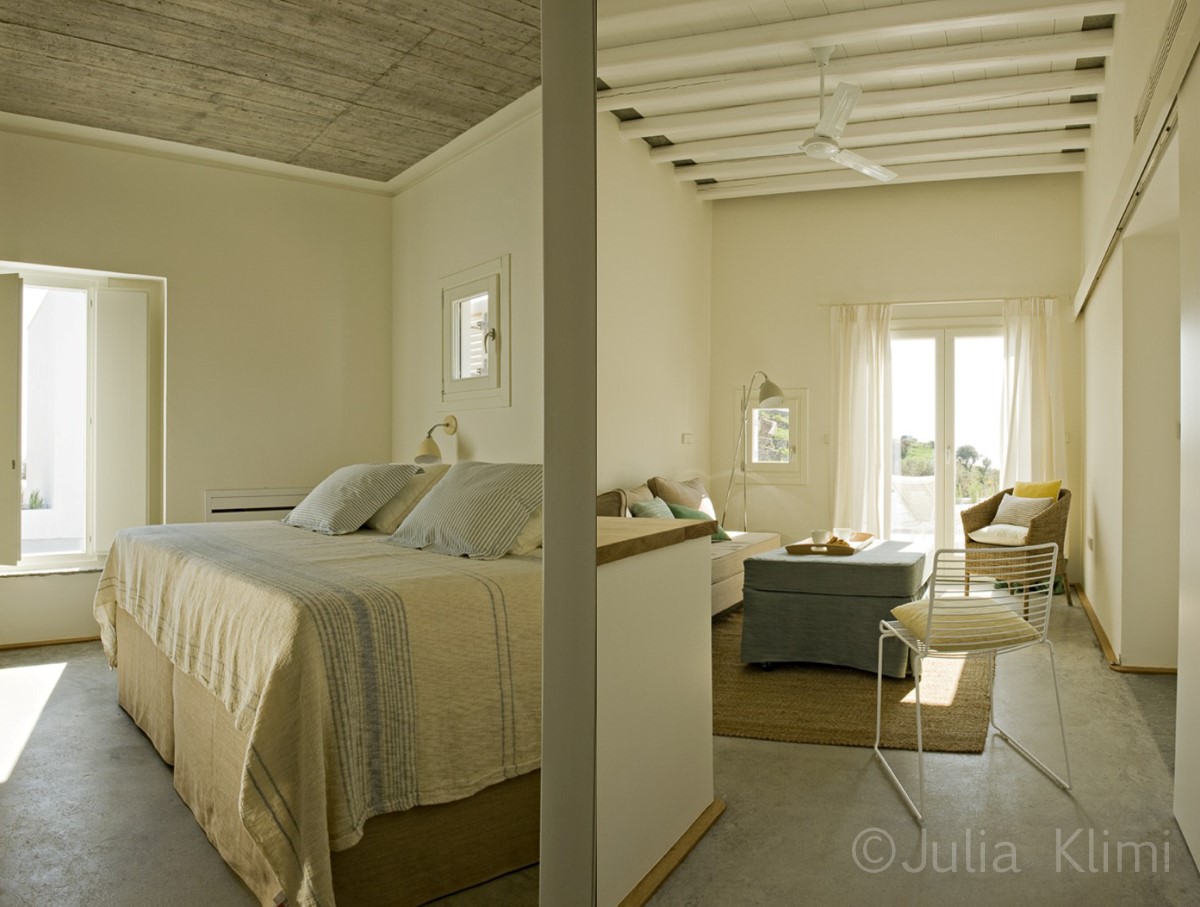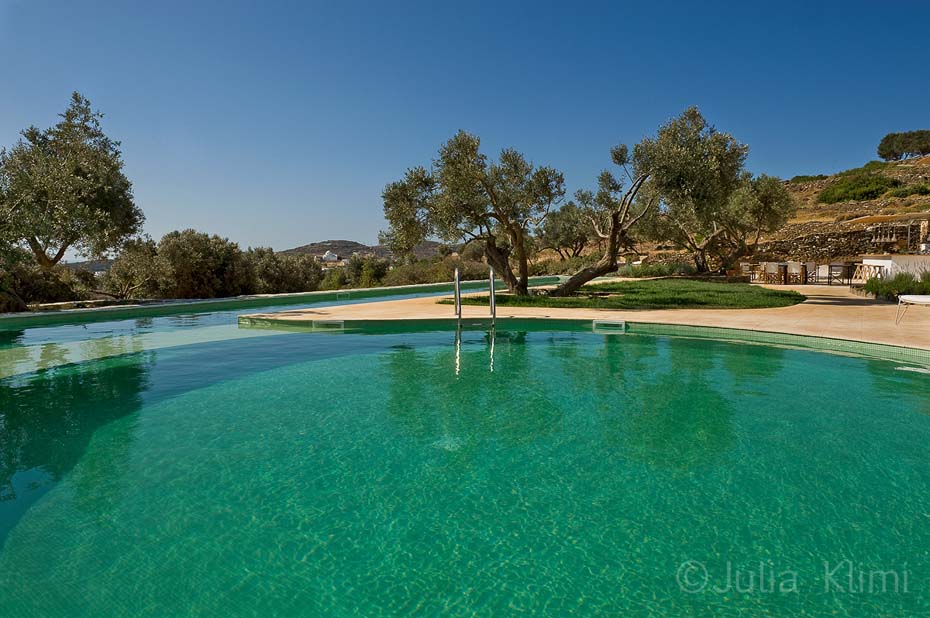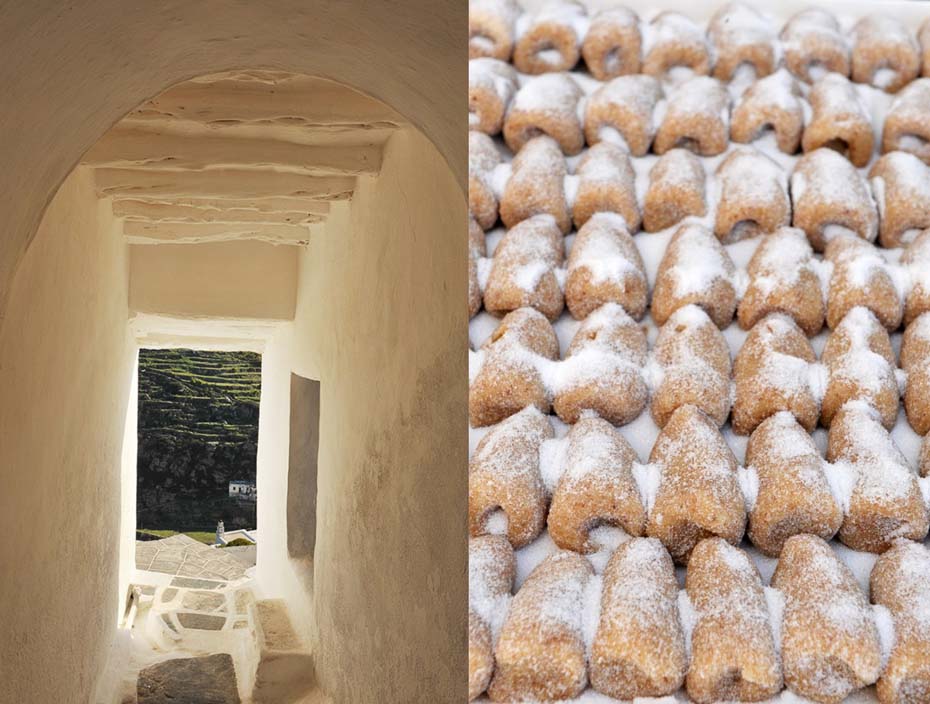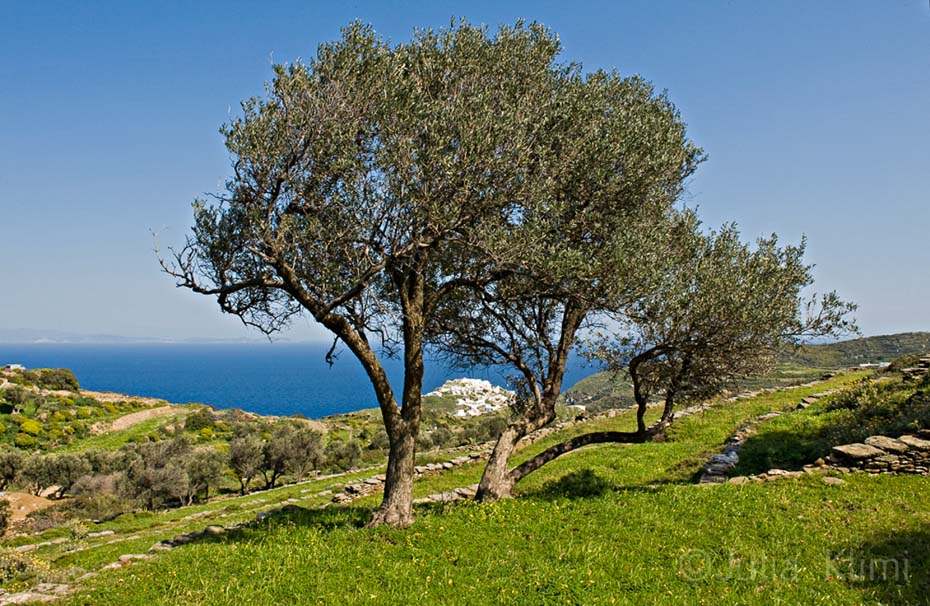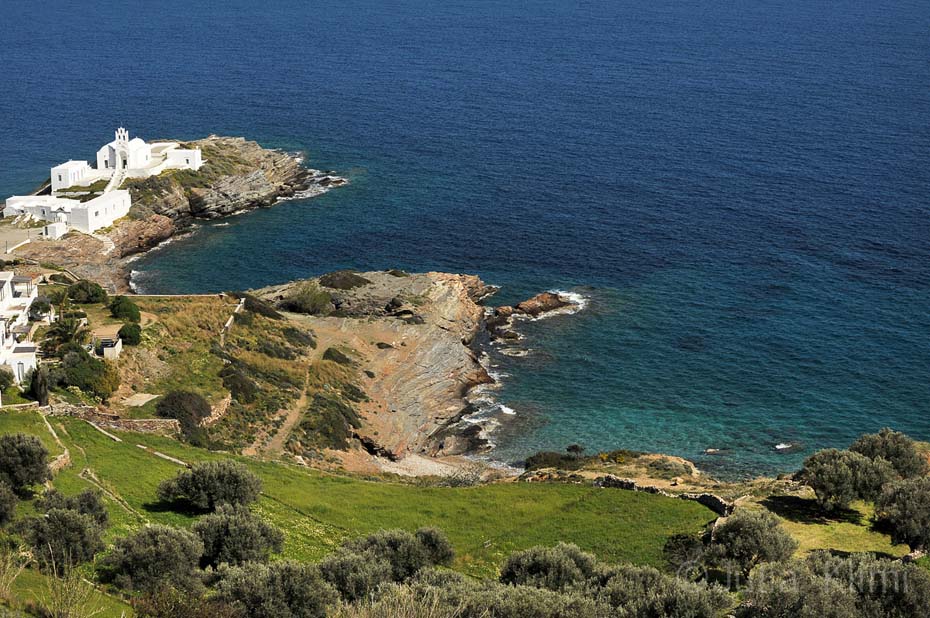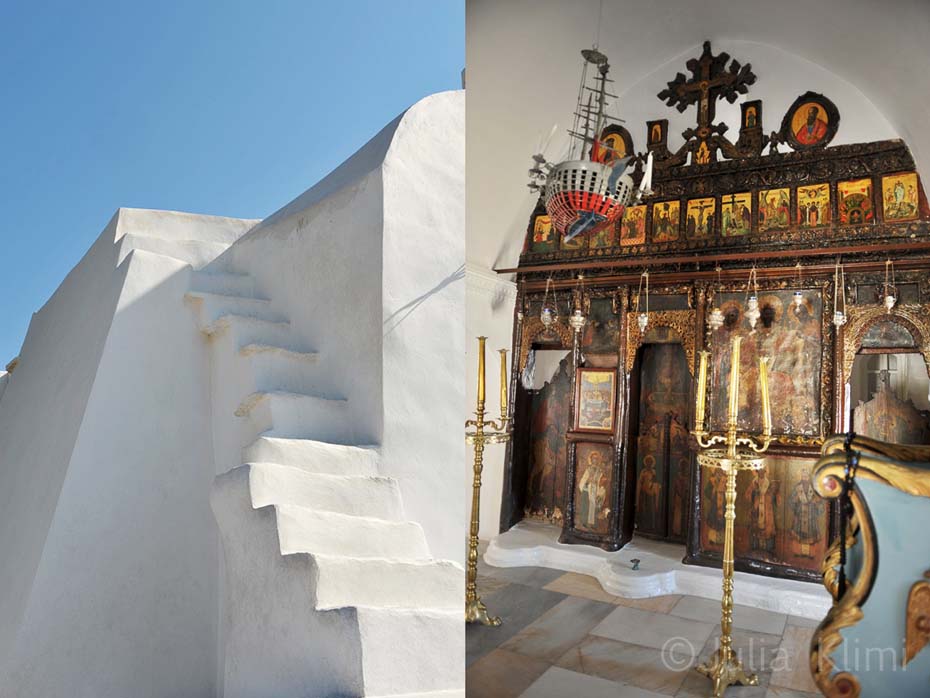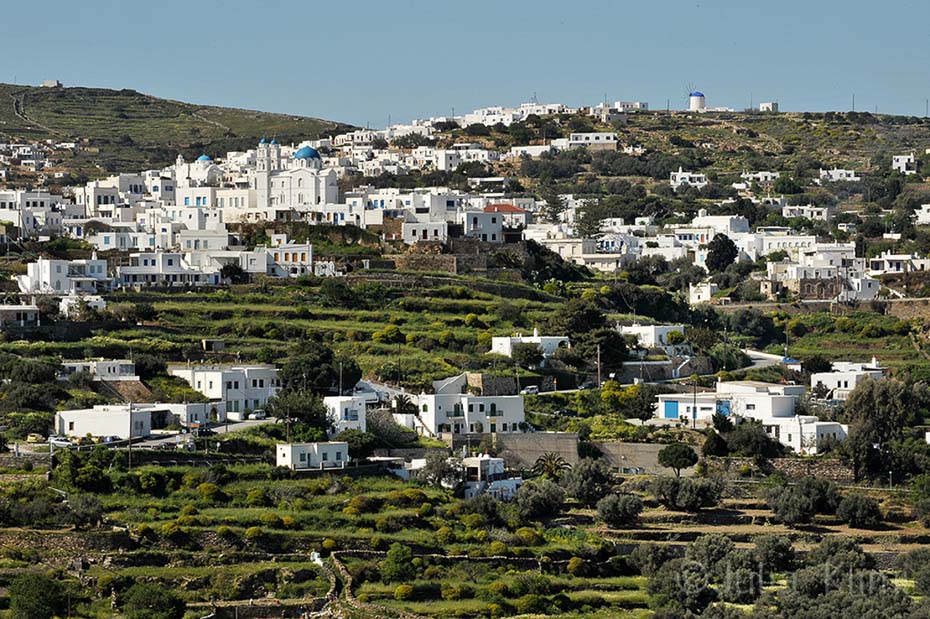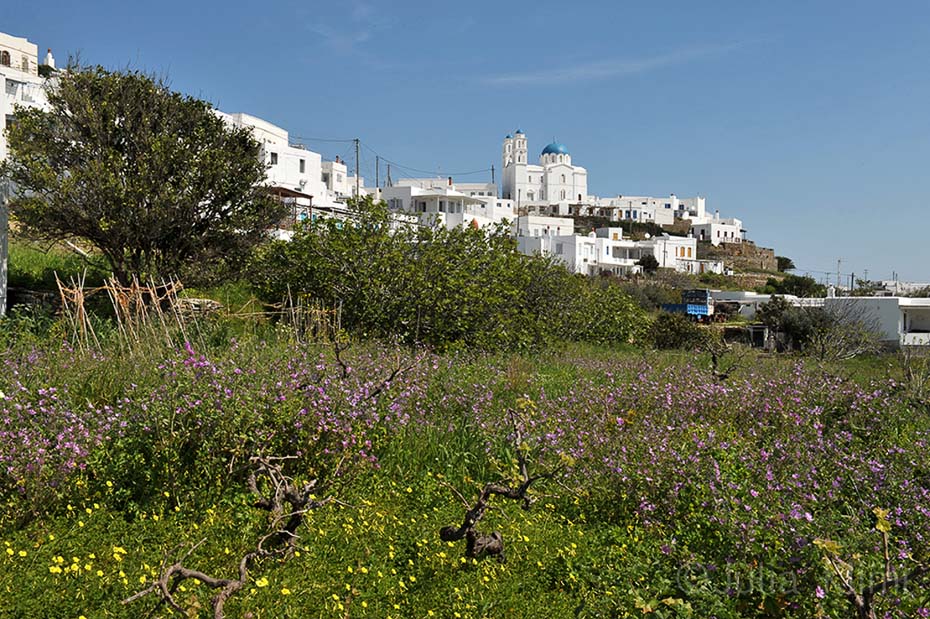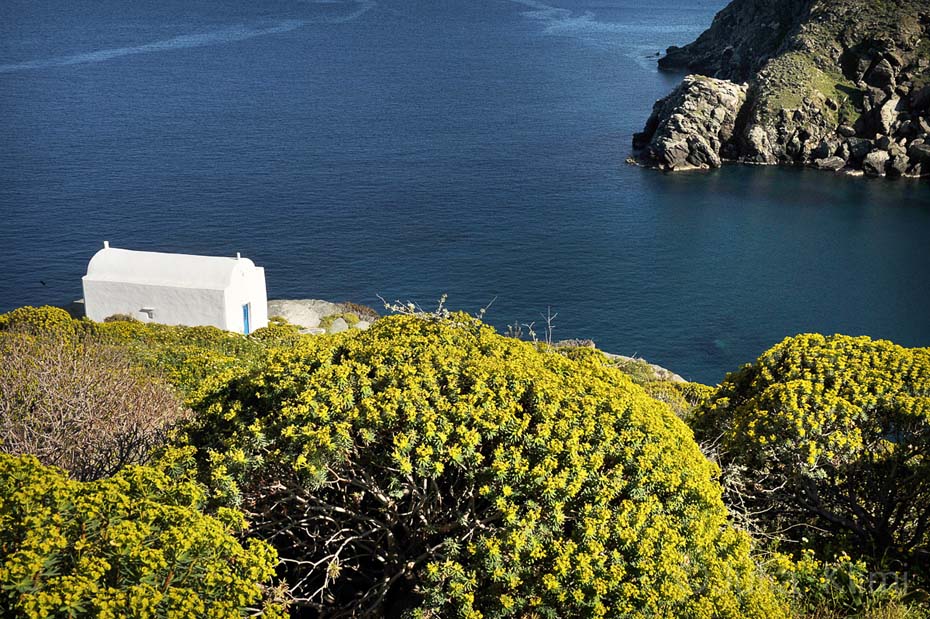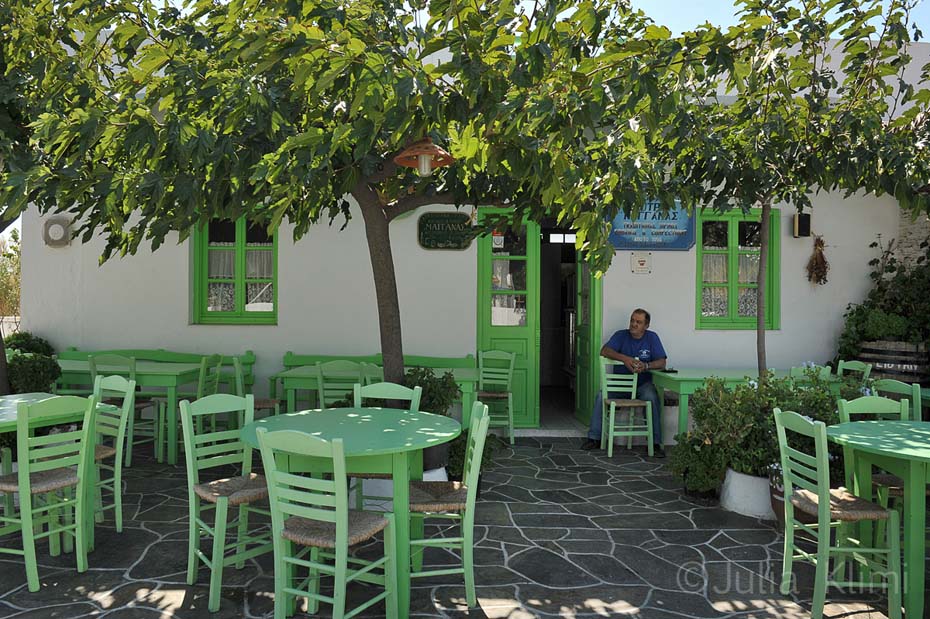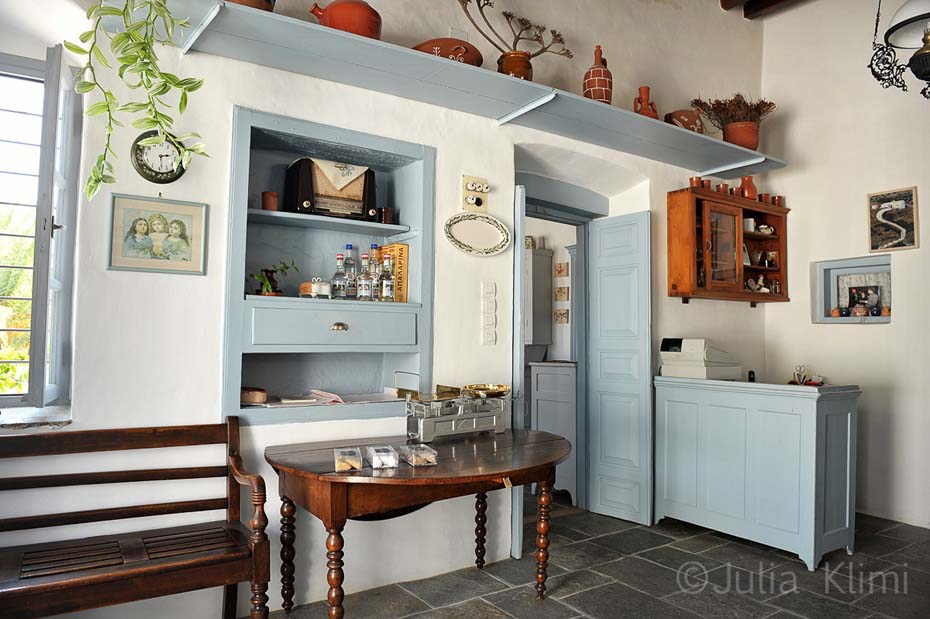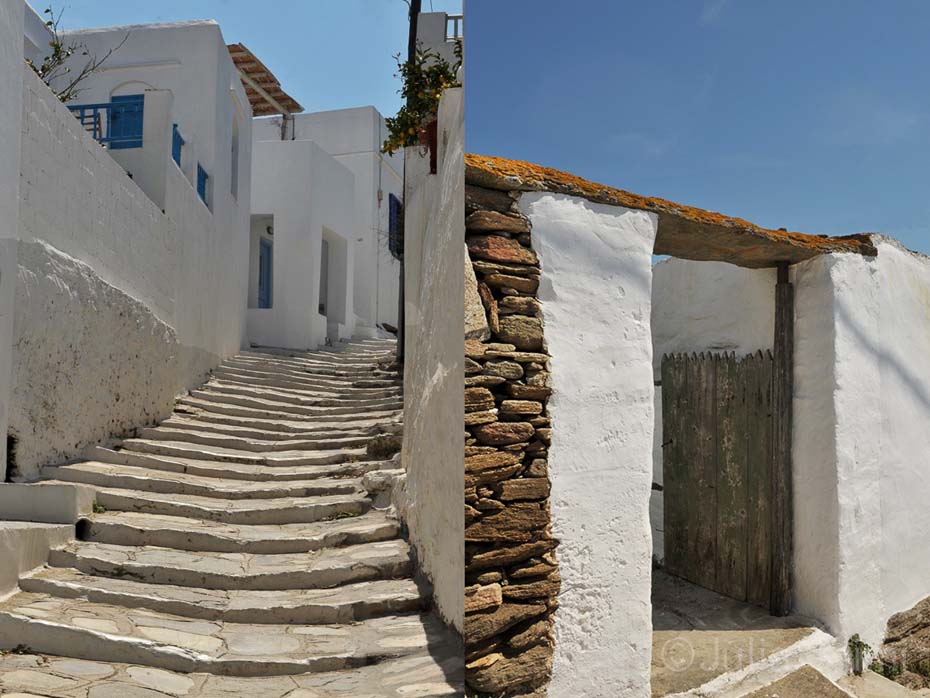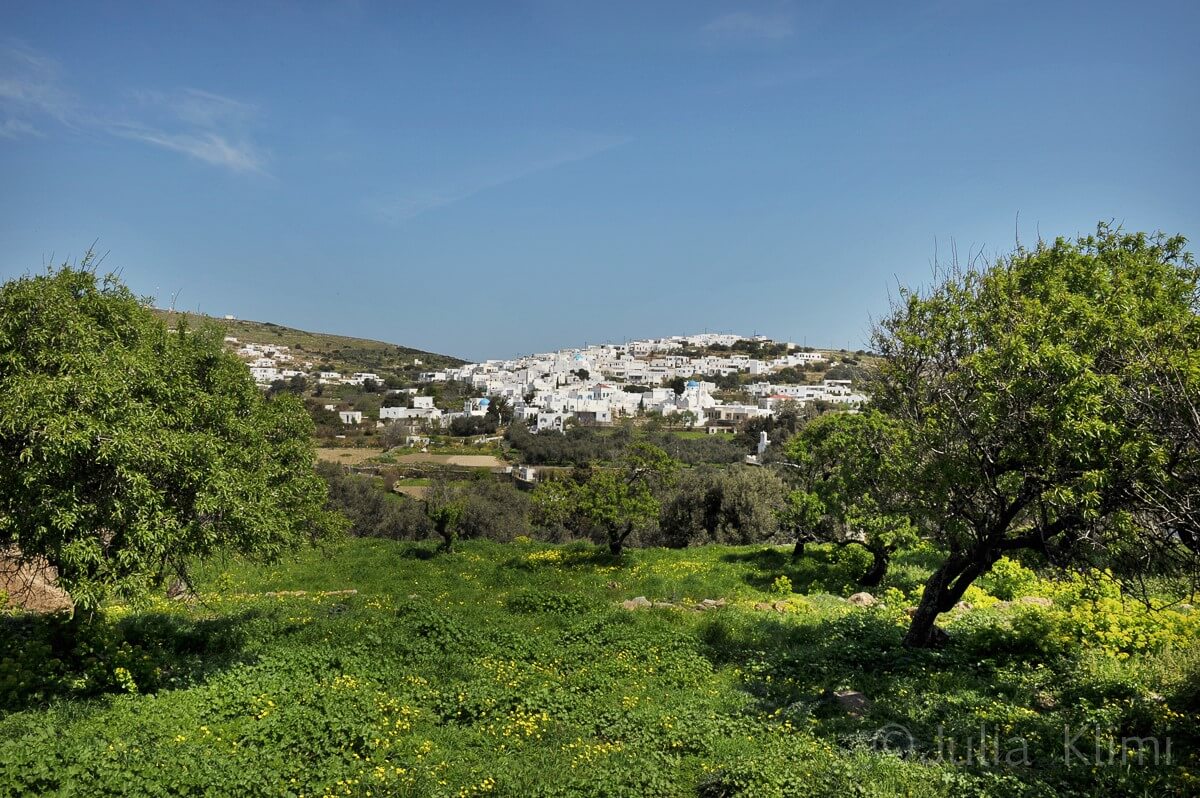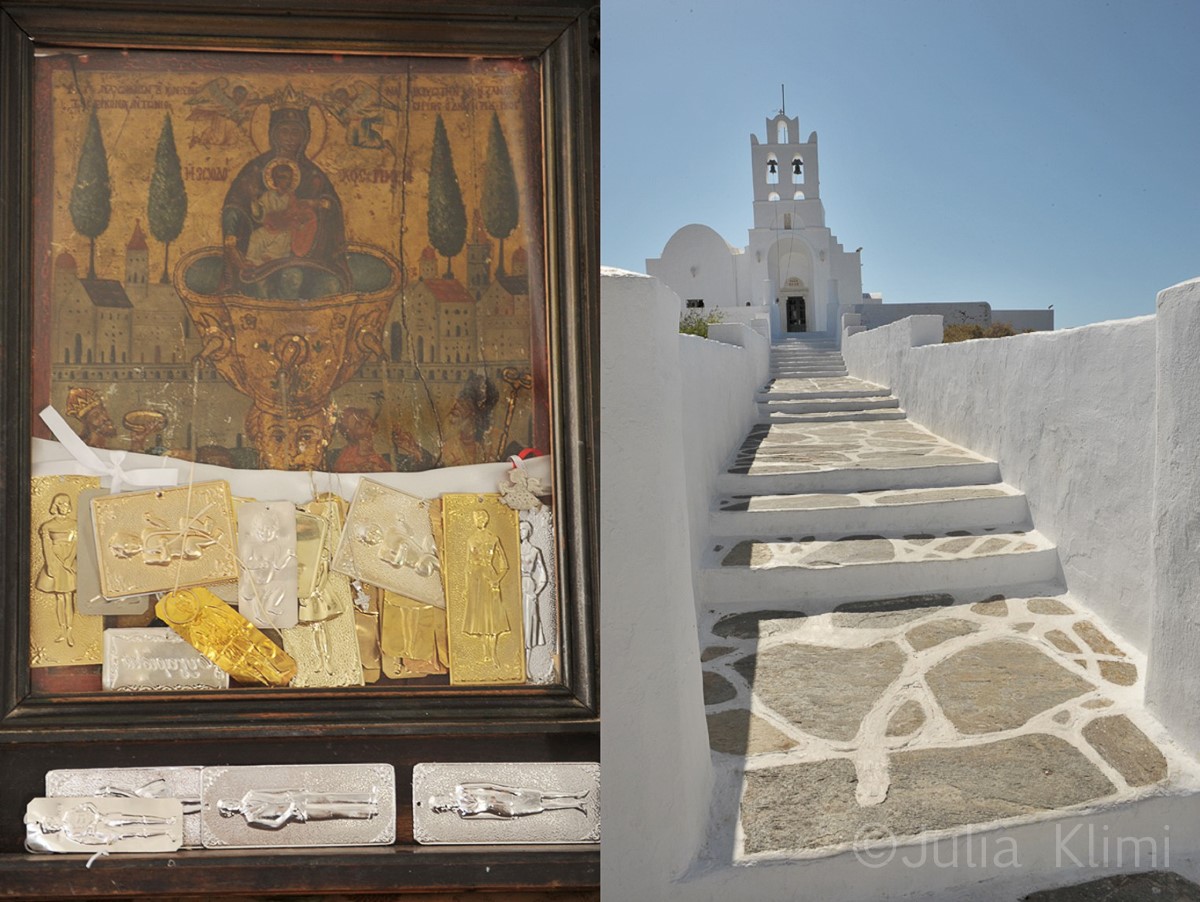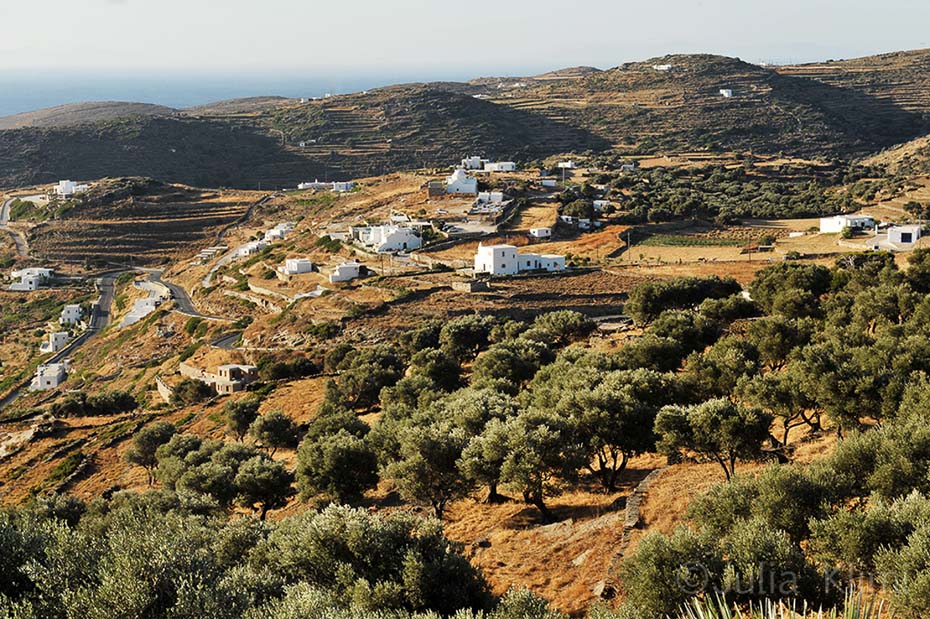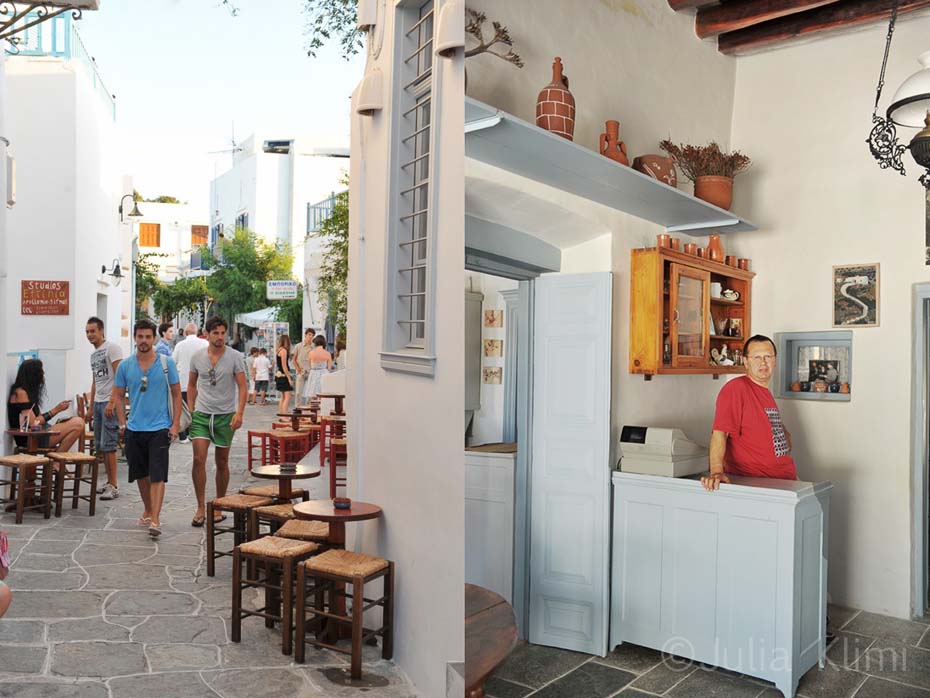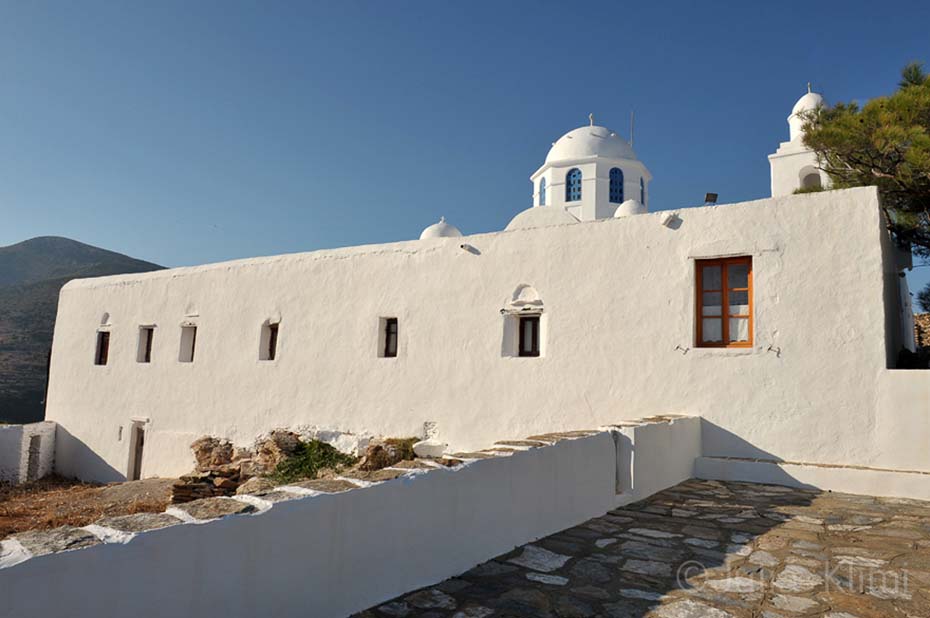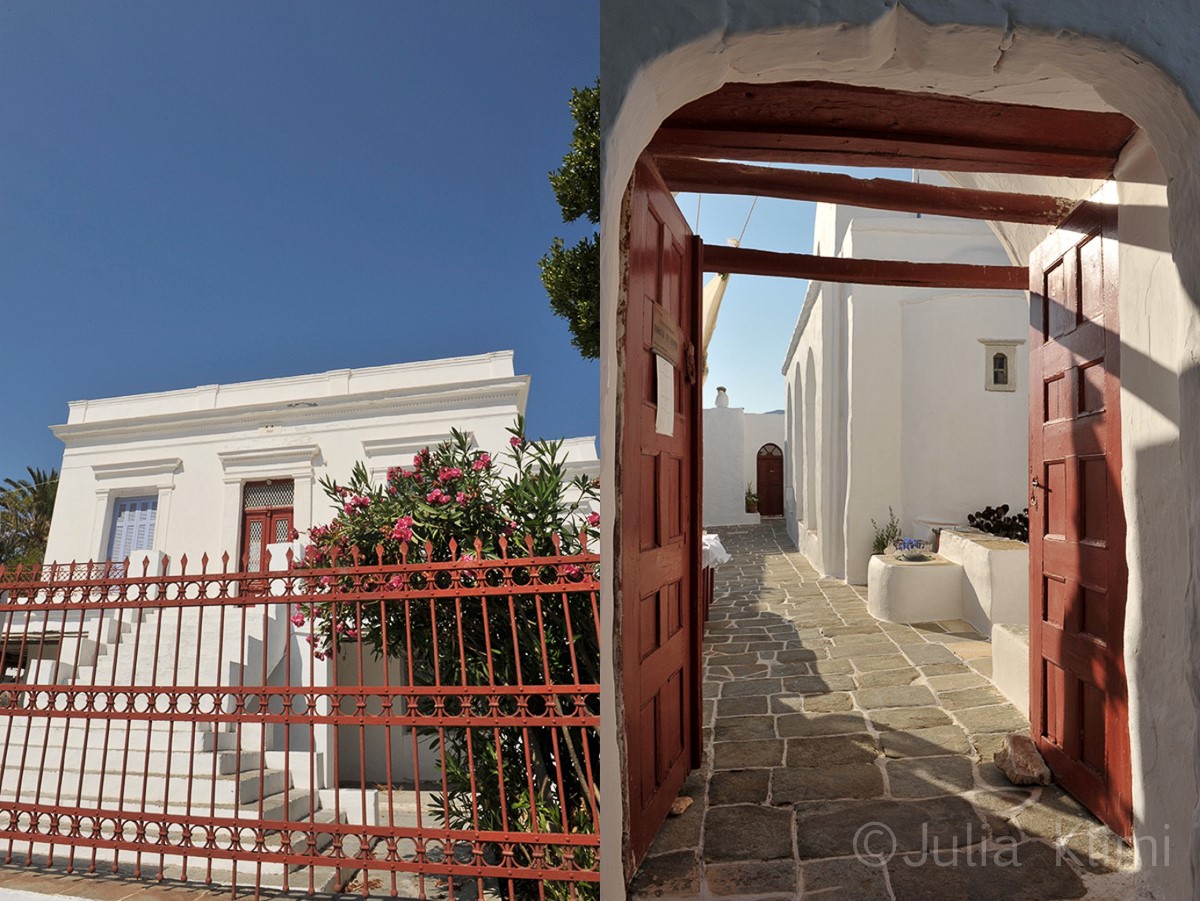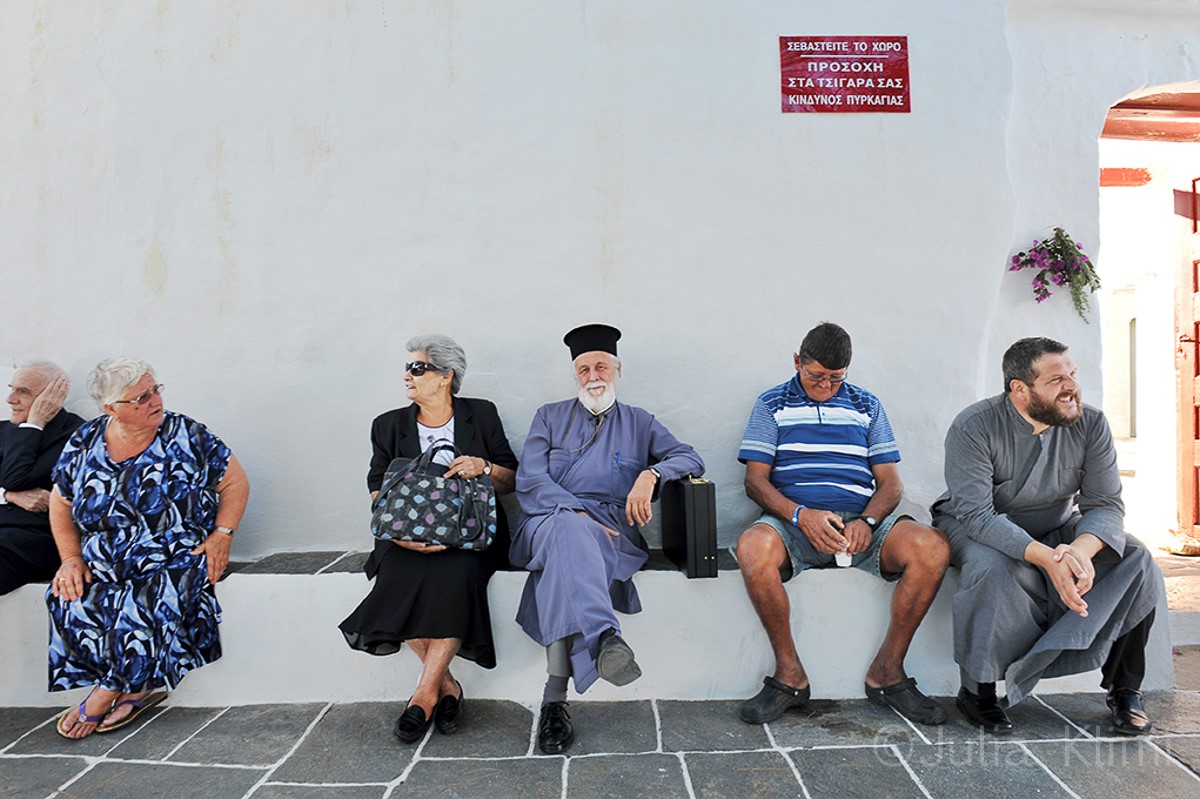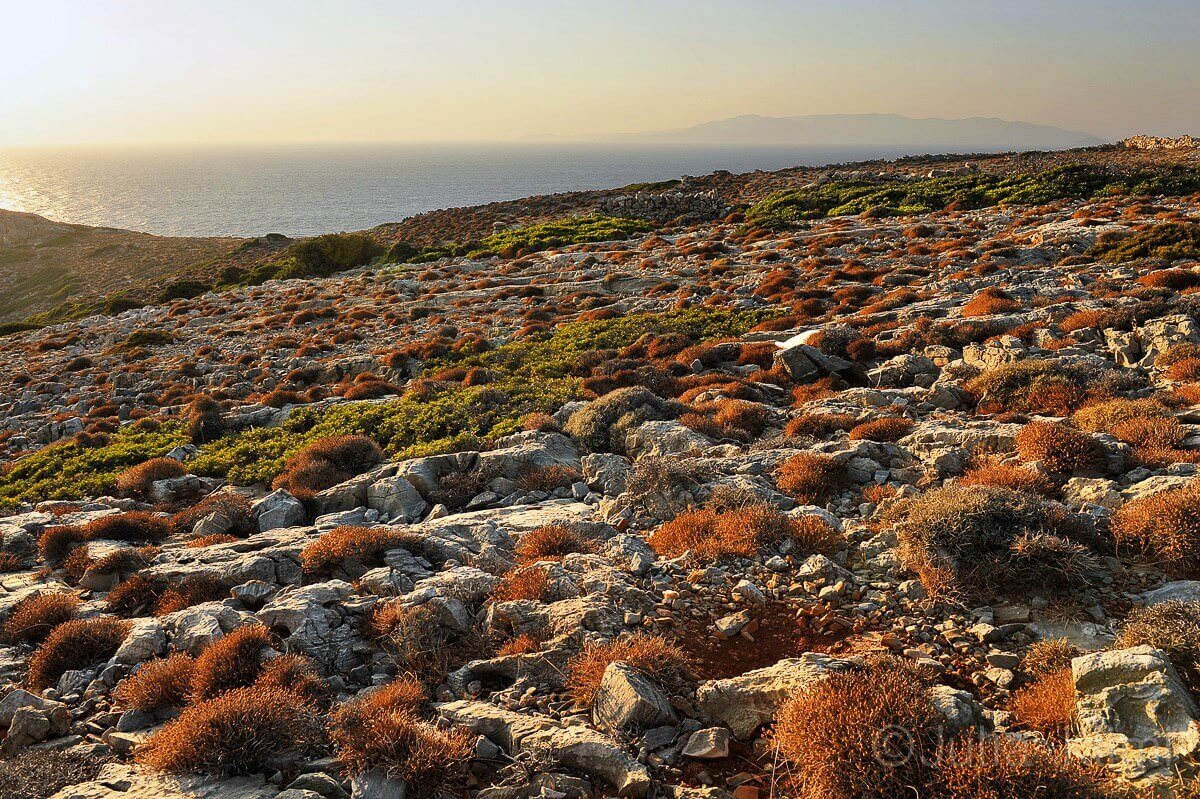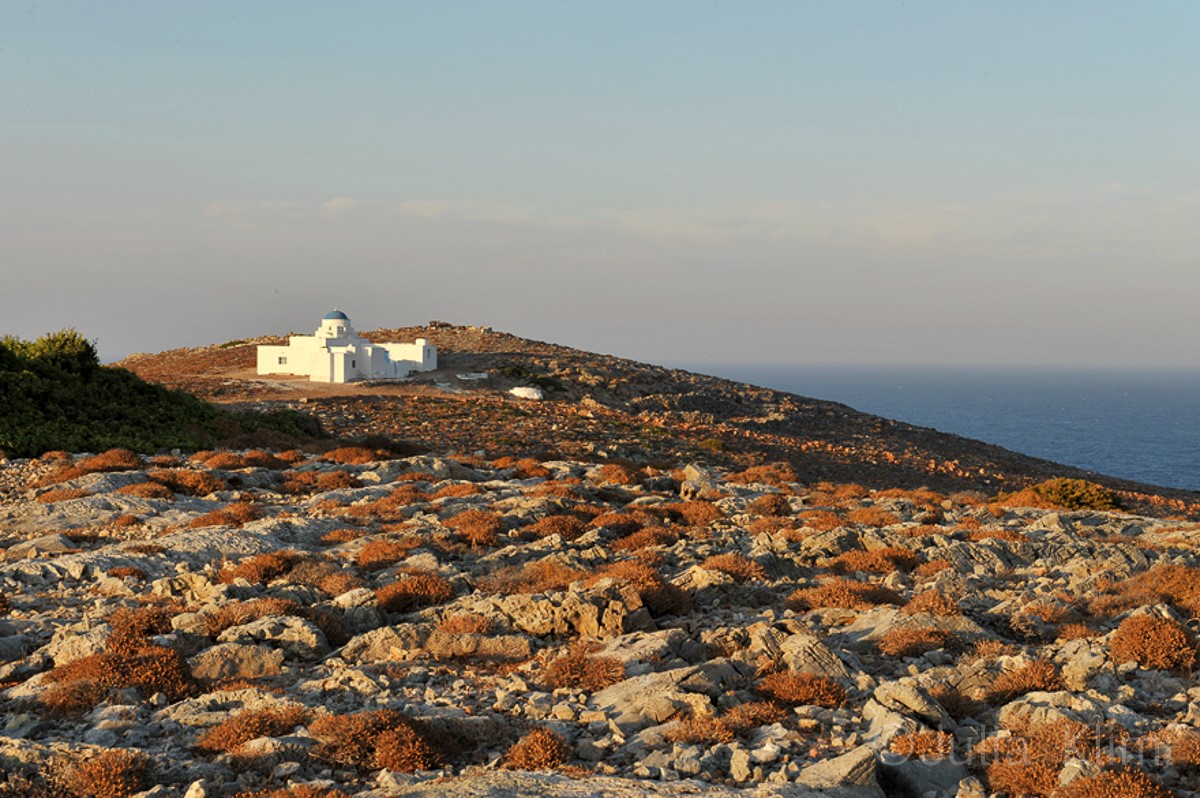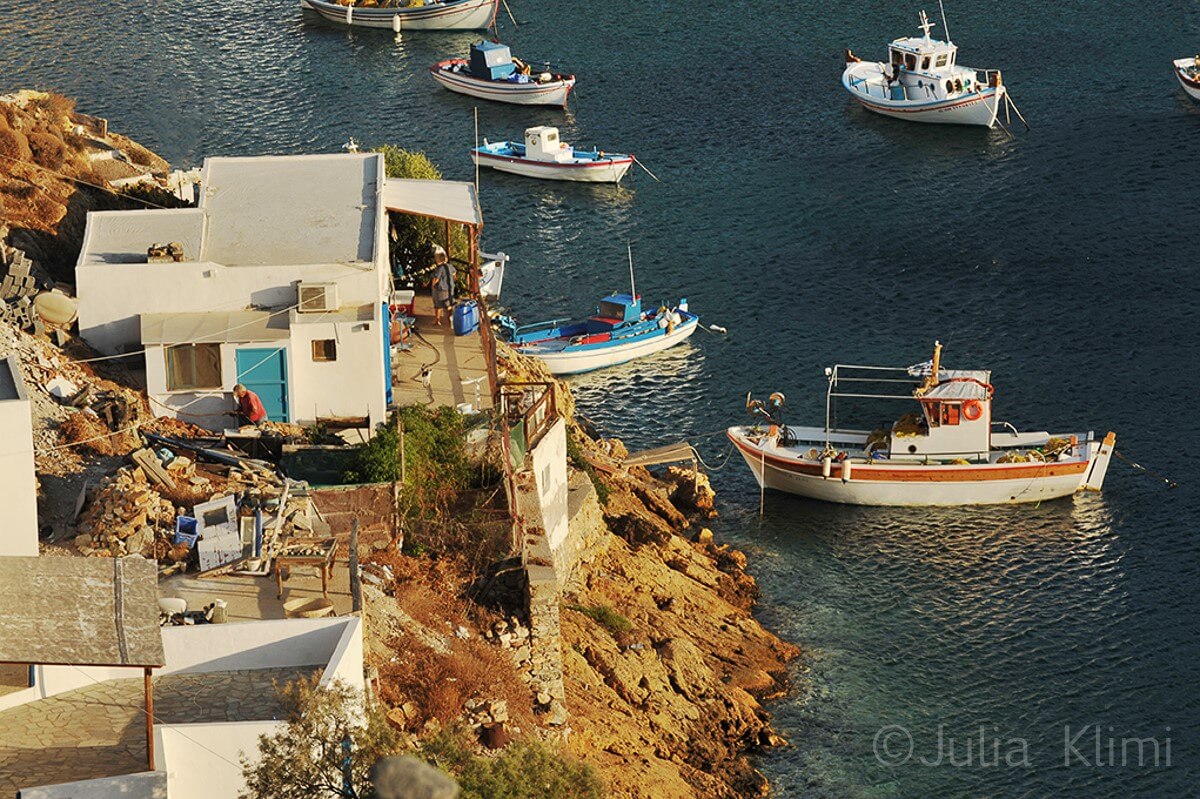 Όλες οι φωτογραφίες και τα κείμενα του δικτυακού τόπου καλύπτονται από τον Νόμο 2121 / 1993 και τους κανόνες Διεθνούς Δικαίου. Επίσης έχουν copyright. Αν θέλετε να χρησιμοποιήσετε κάτι μην διστάσετε να απευθυνθείτε στην δημιουργό.
All photos and texts on the website are covered by Law 2121/1993 and the rules of International Law. They also have copyright. If you want to use something, do not hesitate to contact the author.