Zagoria, 46 villages surround the deepest gorge in the world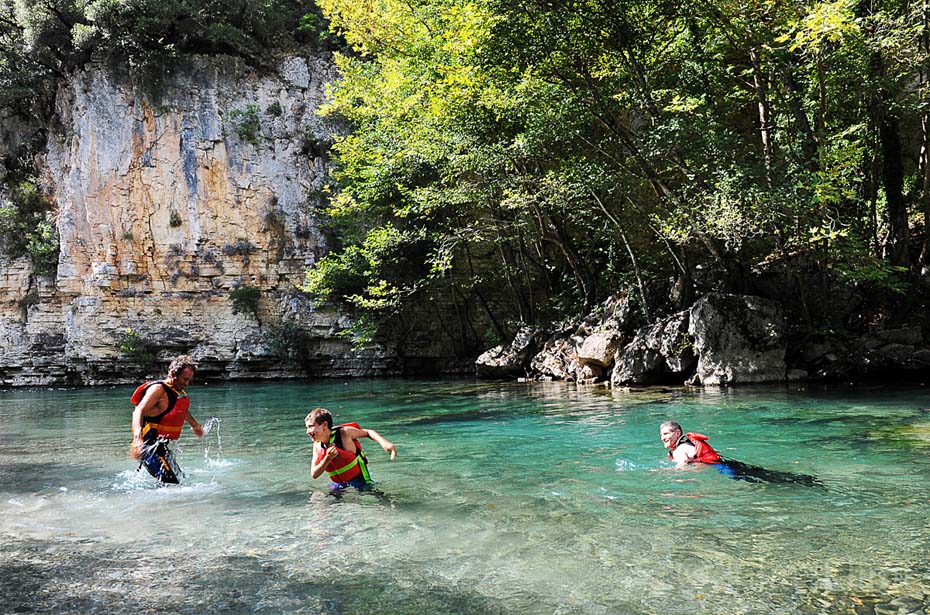 Summer in the mountains
The sun delays its rise at Megalo Papingo, obstructed by the "giant stones" at the peak of Mount Astraka above the village, which is one of the Zagoria. It is perched high on a slope of Mount Tymphe at an altitude of 1,100m. Built from the local stone, it seems a natural extension of the nature surrounding it. Amidst dense forests of fir and white-skinned pines (pinus helderichii), the village overlooks the valley, where the immaculate waters of Voidomatis River flow over a pebbled riverbed, a true paradise for conscientious eco-travellers and adventure-seekers.
A cobblestone path leads from the square to the guest house, a stone house that stands alone on the outskirts of the village. The smell of charcoal and the wood-smoke from the chimneys of the houses, along with the serenity of the place, seduce the traveler who seeks the acquaintance of genuine people, the flavors of local dishes made from pure, natural ingredients and, above all, the encounter with breathtaking nature through sports and outdoor activities.
Zagoria is a cluster of 45 villages in the northwesternmost corner of Greece, with a unique landscape of pristine forests, bottomless canyons, rivers, and light, humpbacked bridges that have been for me, since my adolescence, a charming getaway for all seasons, but mostly during spring and autumn. In this place a person can have exceptional experiences within the duration of a few days. One can swim in the natural spring pools of the Papingo area and the crystal clear waters of Voidomatis River, climb to the alpine Drakolimni Lake, hike in the Vikos-Aoos Gorge, known for its spectacular geological formation, and engage in a variety of sports, such as canyoning in the Aoos Gorge, rafting on the Voidomatis River, kayaking on the Aoos River, horse riding in Papingo. In the Zagoria region, one has the opportunity to become acquainted with landscapes of indescribable beauty, which reveal many gratifying surprises.
*According to the 1997 Guinness Book of Records, Vikos Gorge is the world's deepest canyon at 2,950 feet (900m).
Julia Klimi
Translation Vicky Anastasiadou
Article about Zagoria (in Greek language) published in Kathimerini  Sept. 2018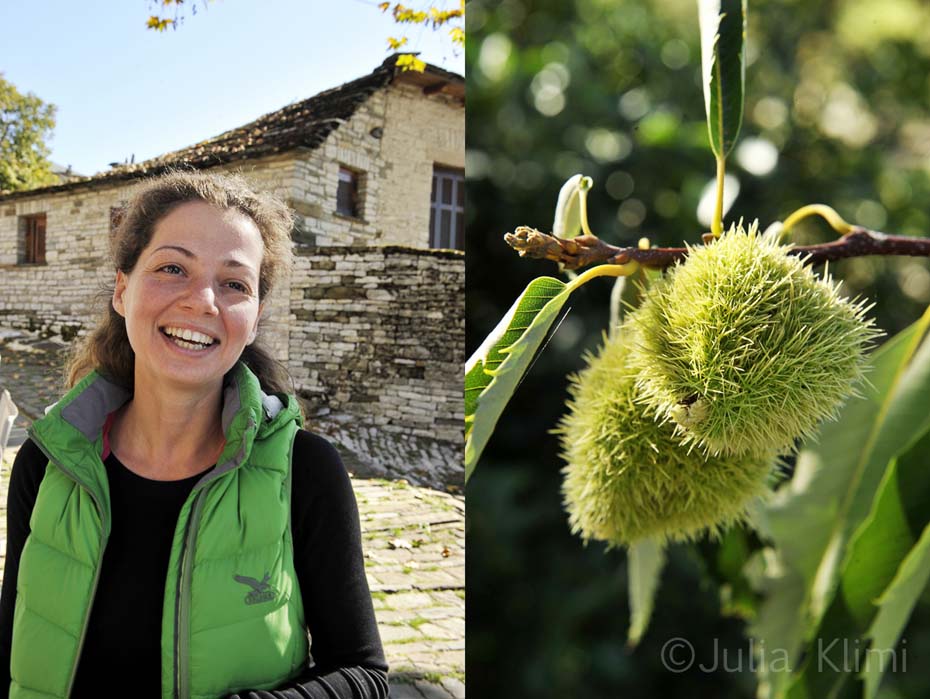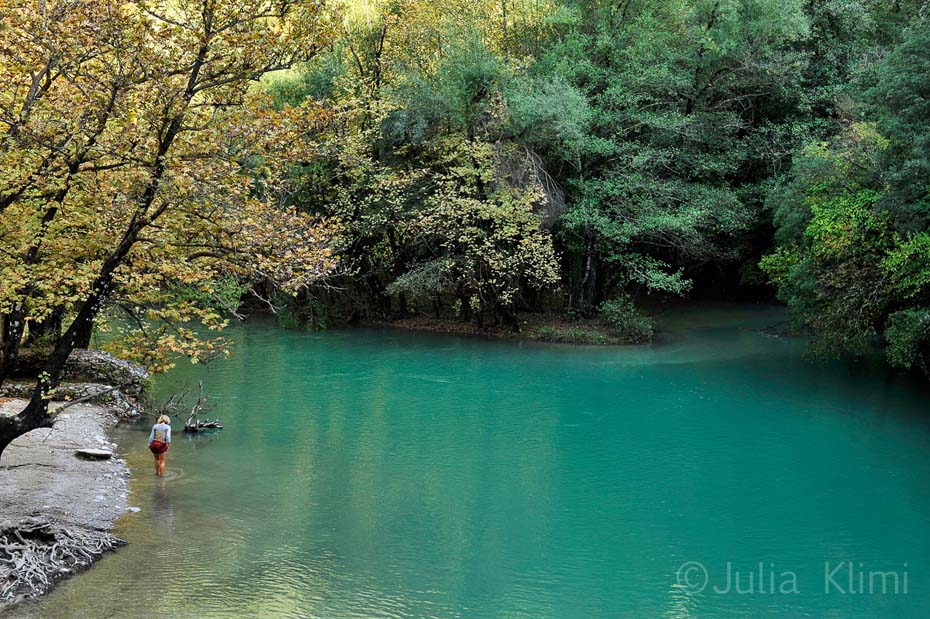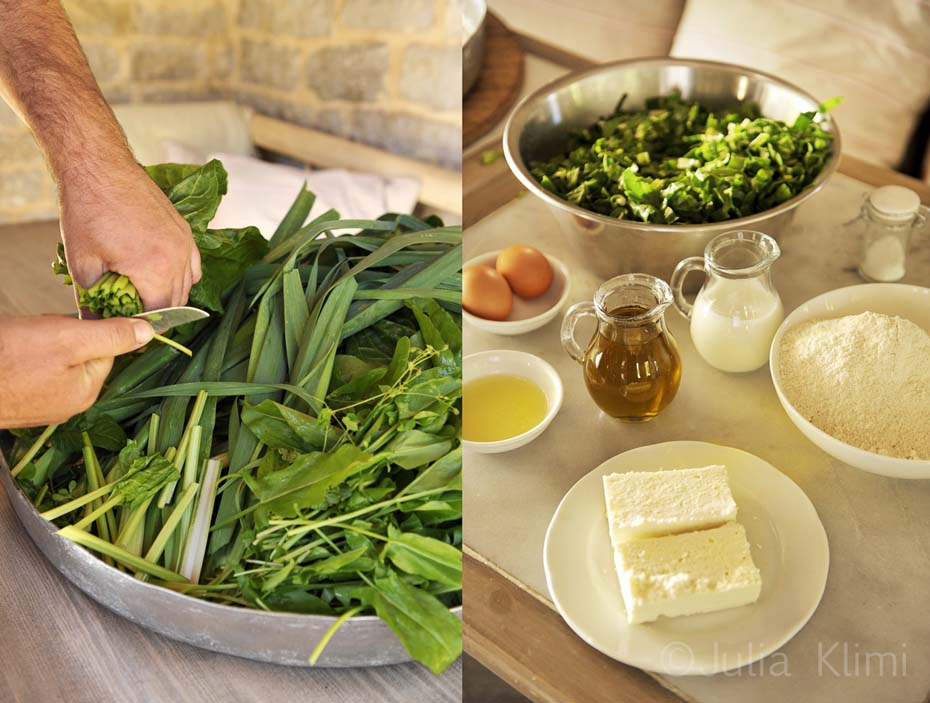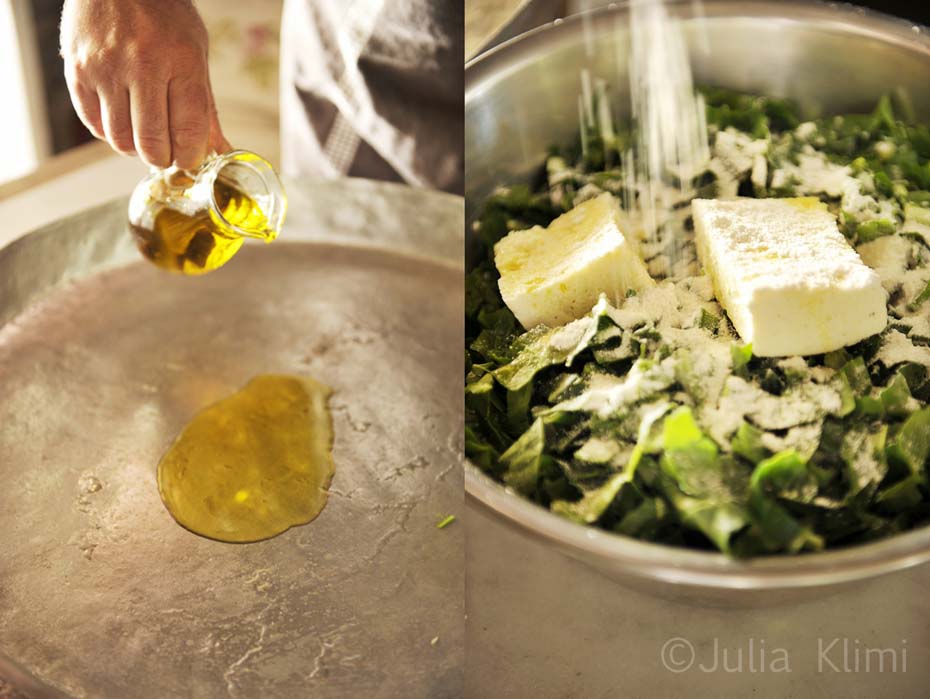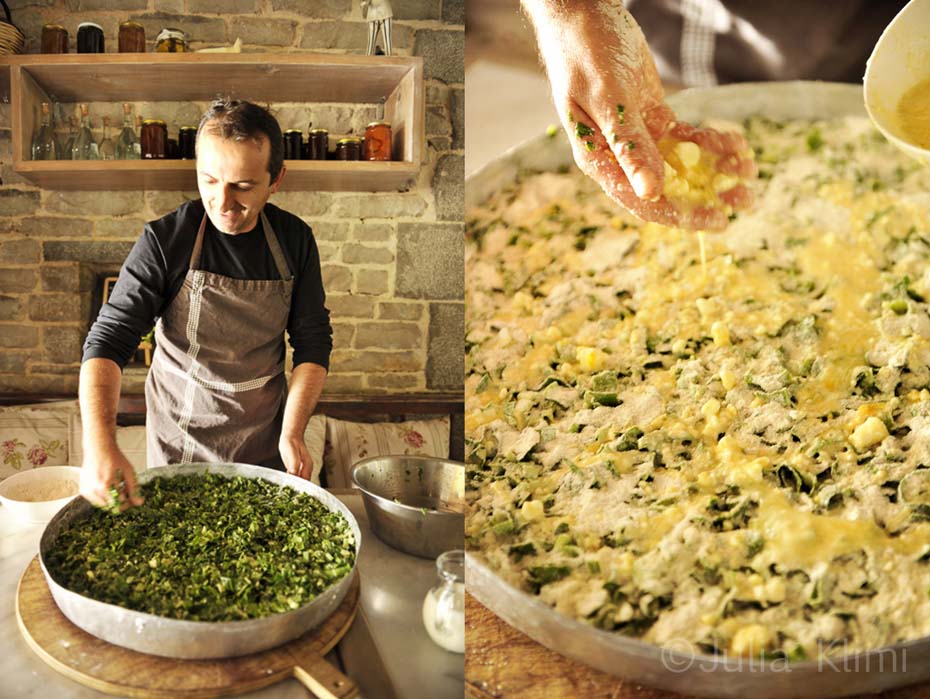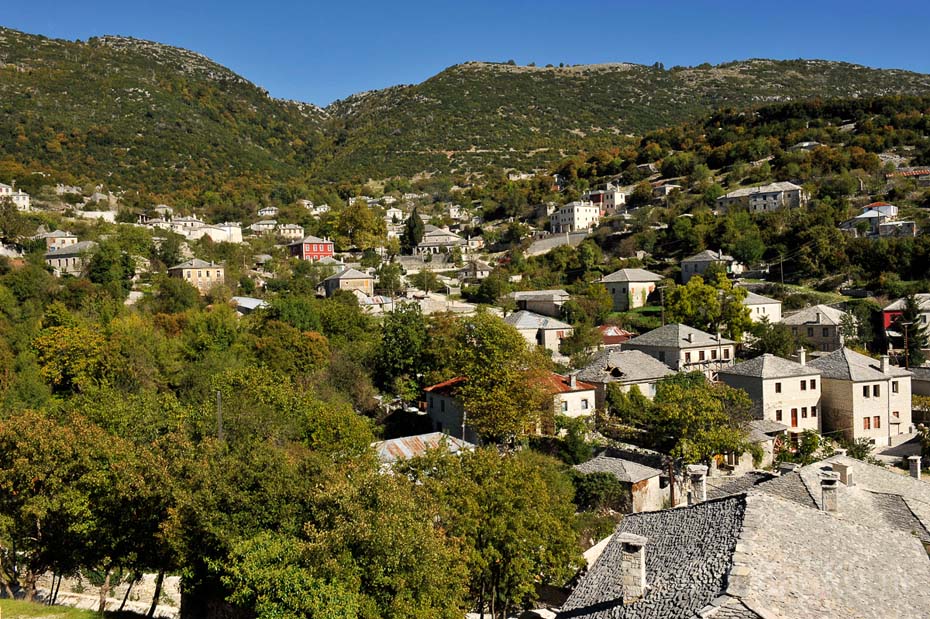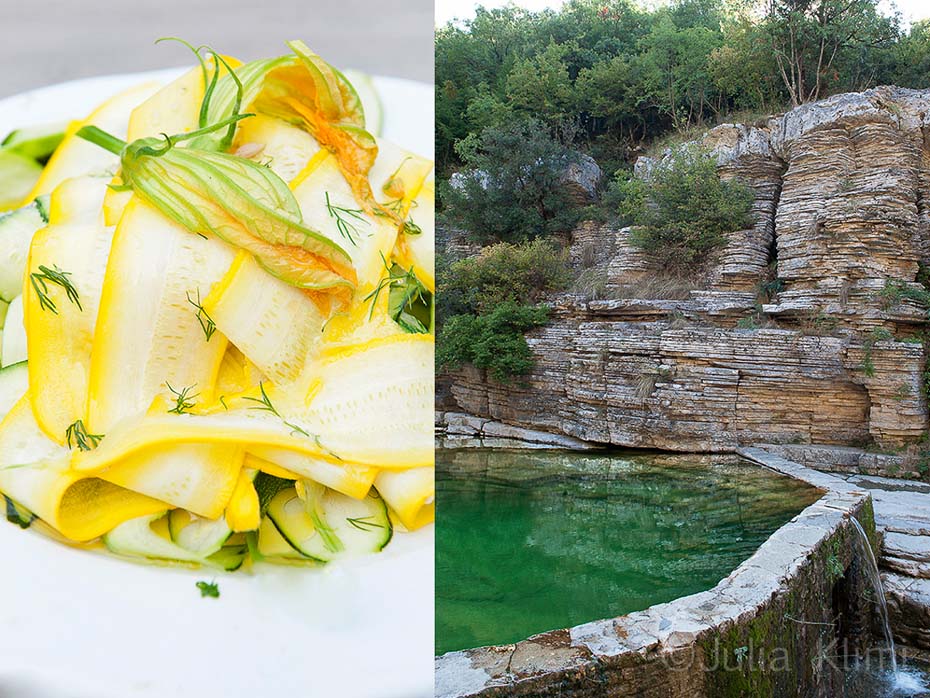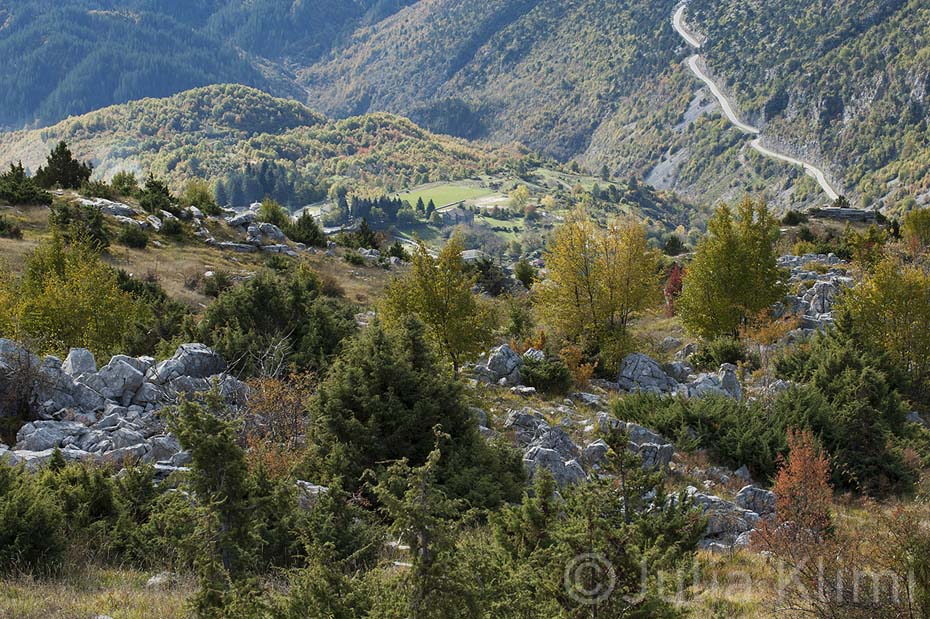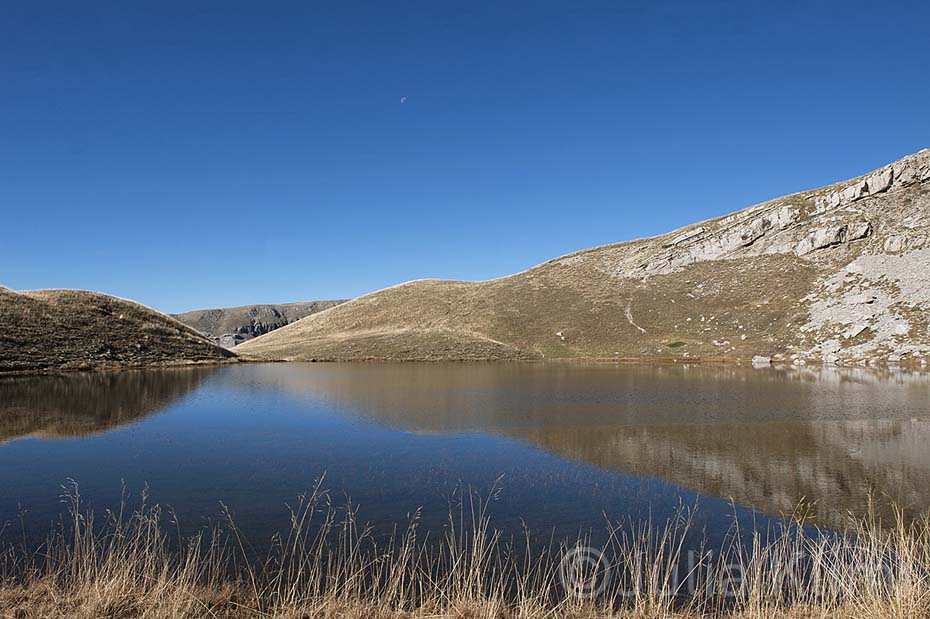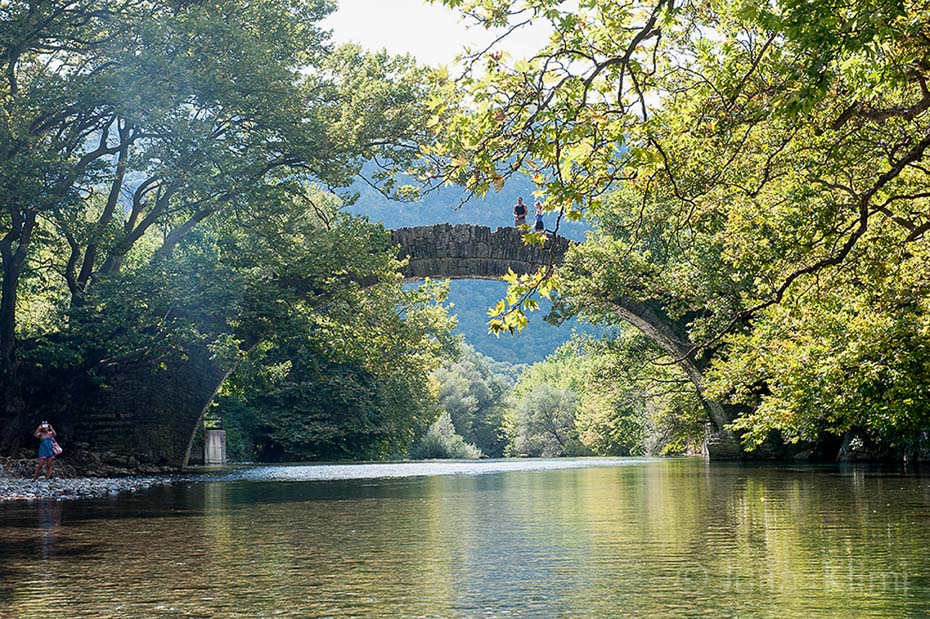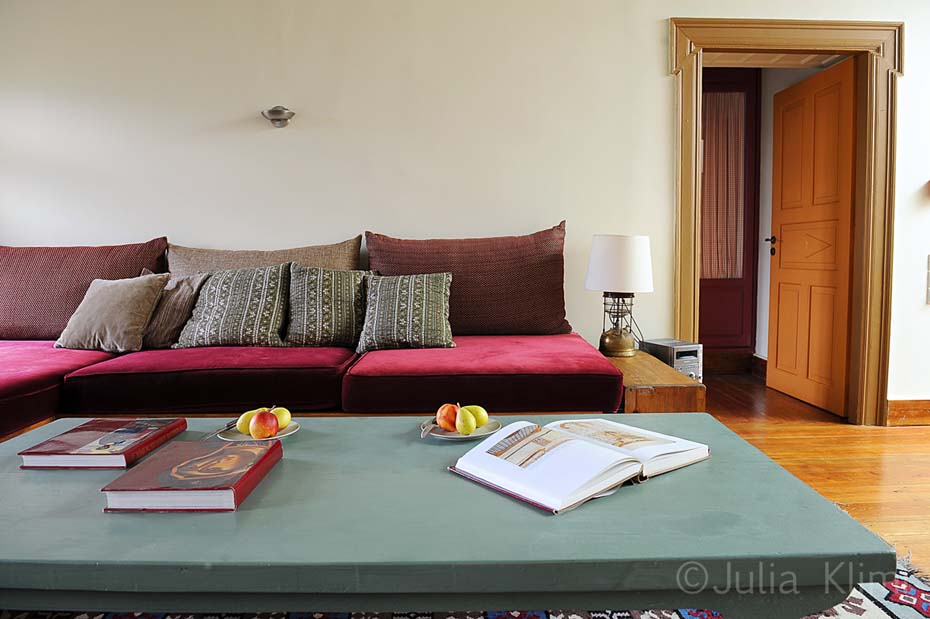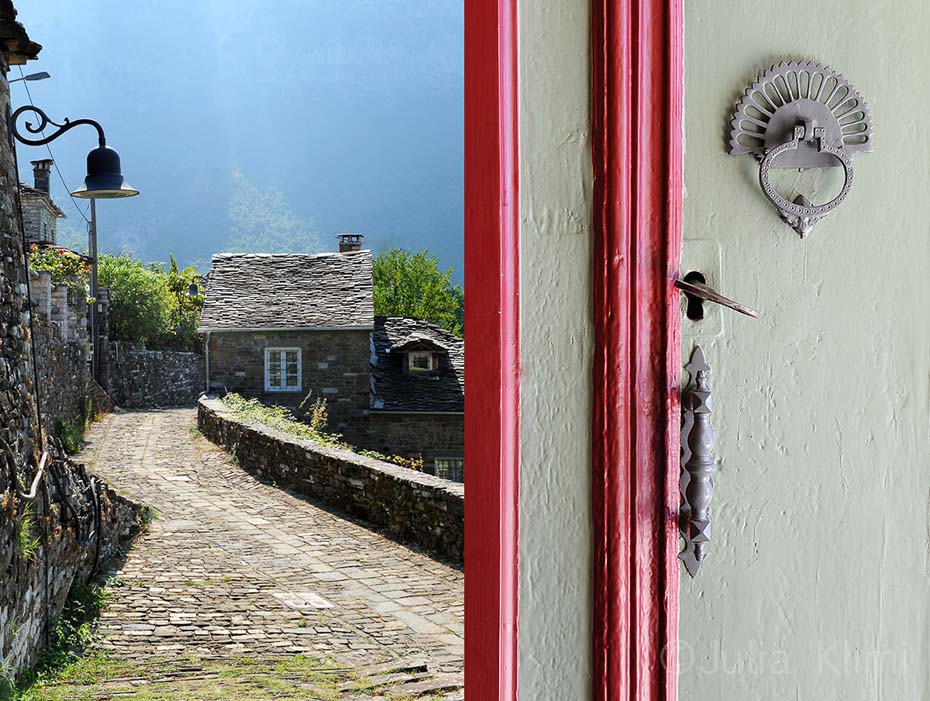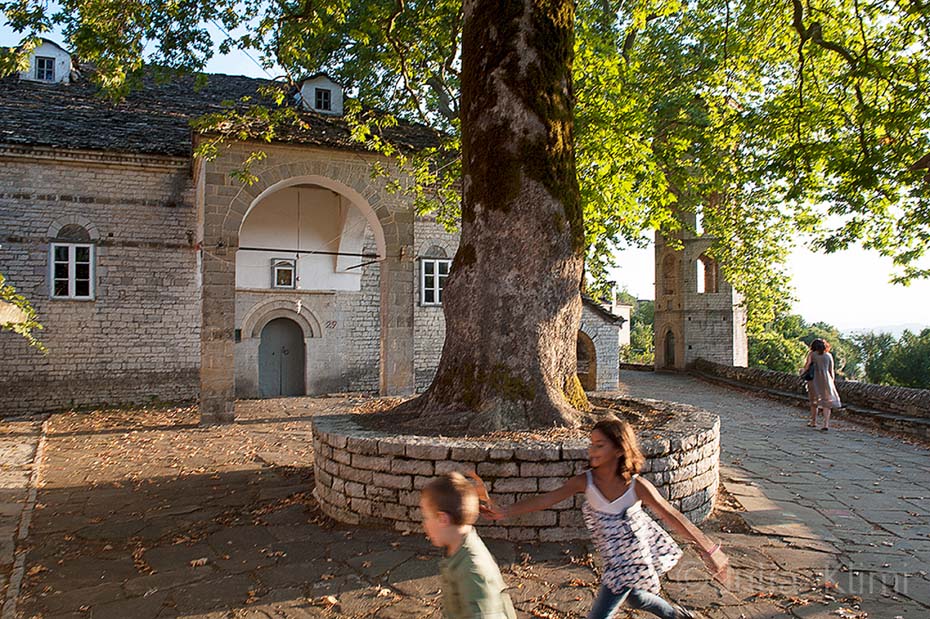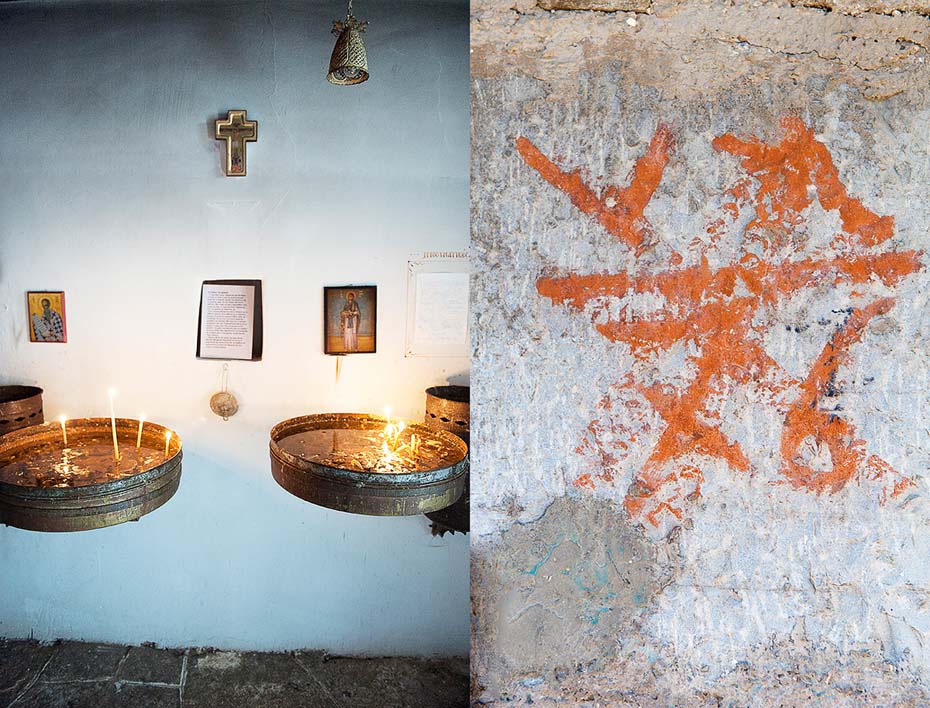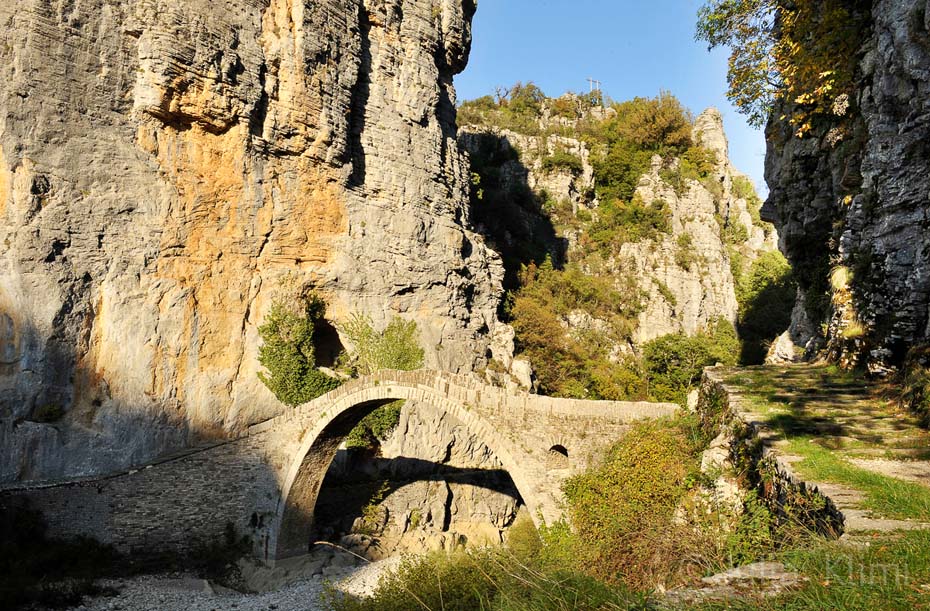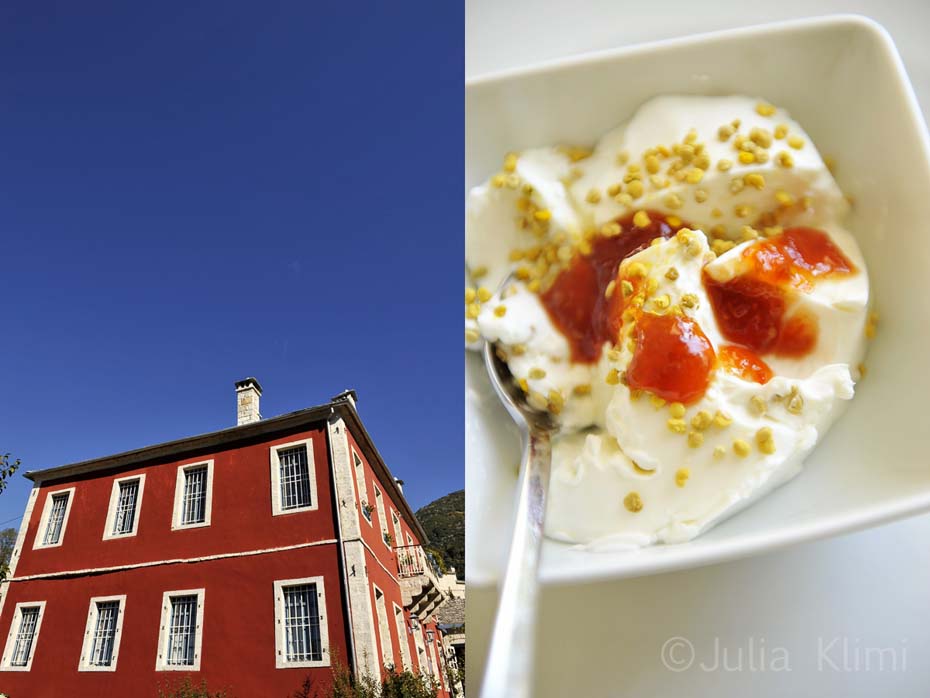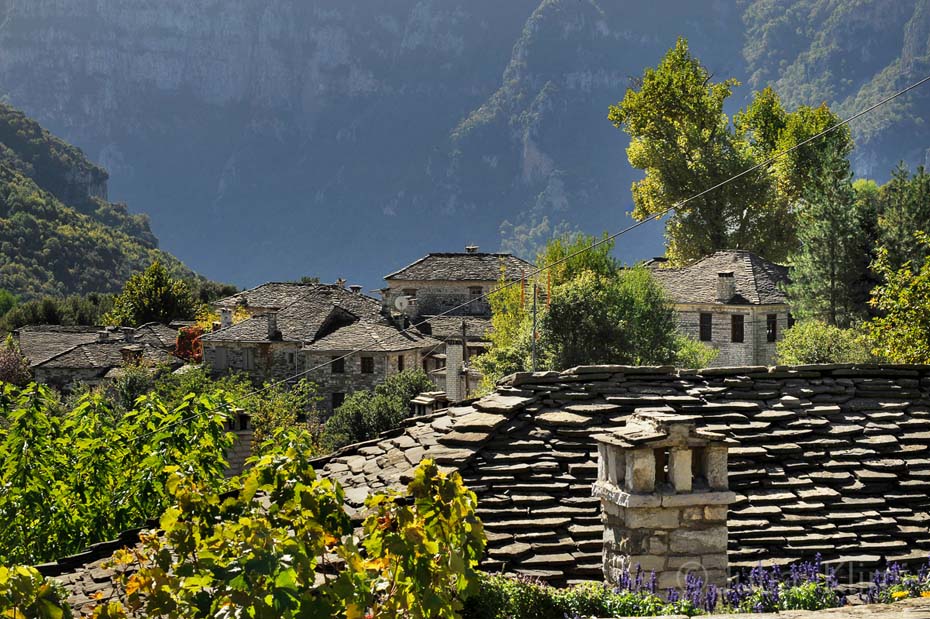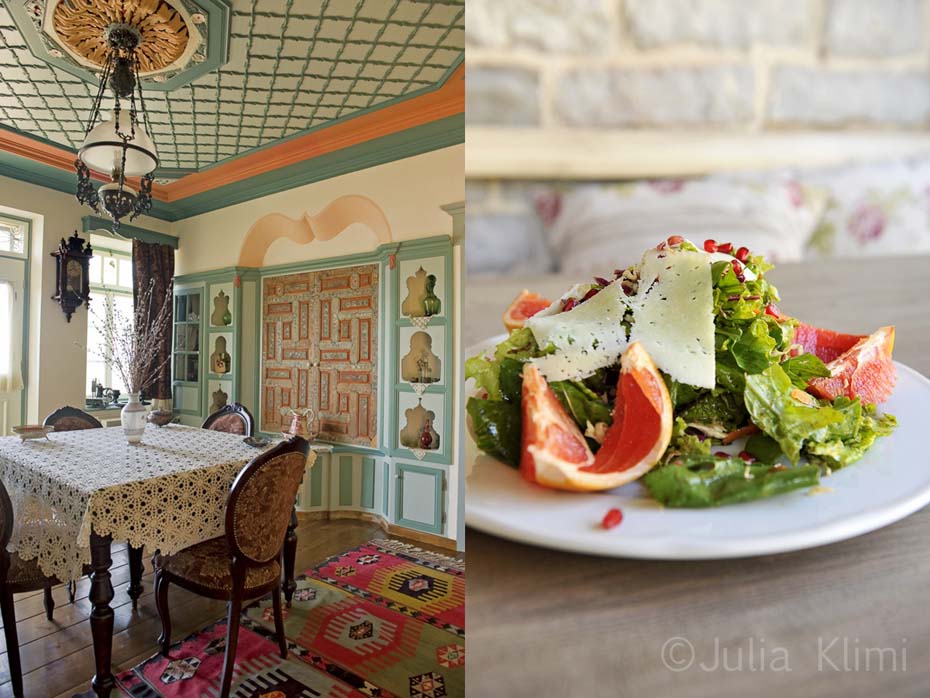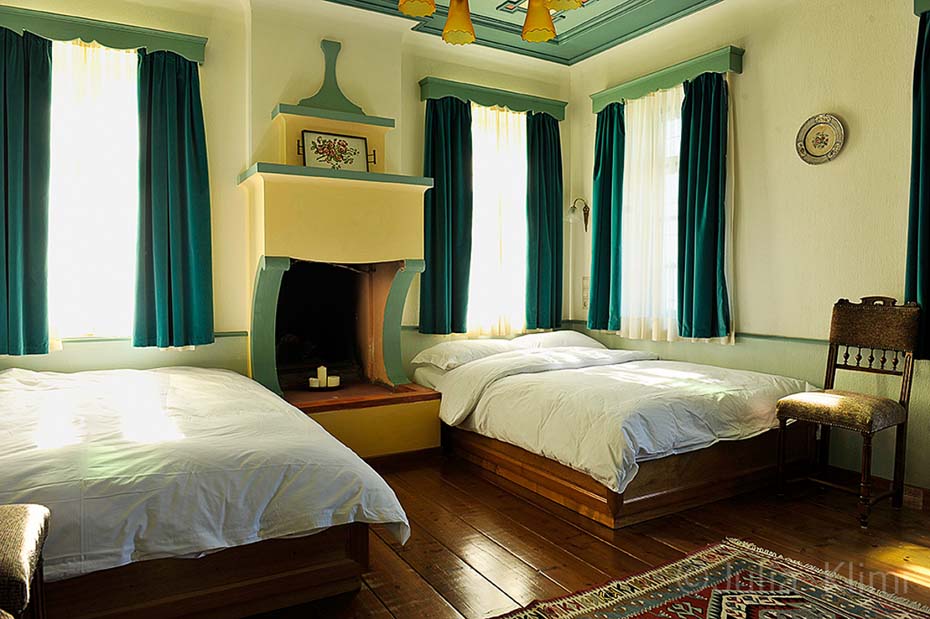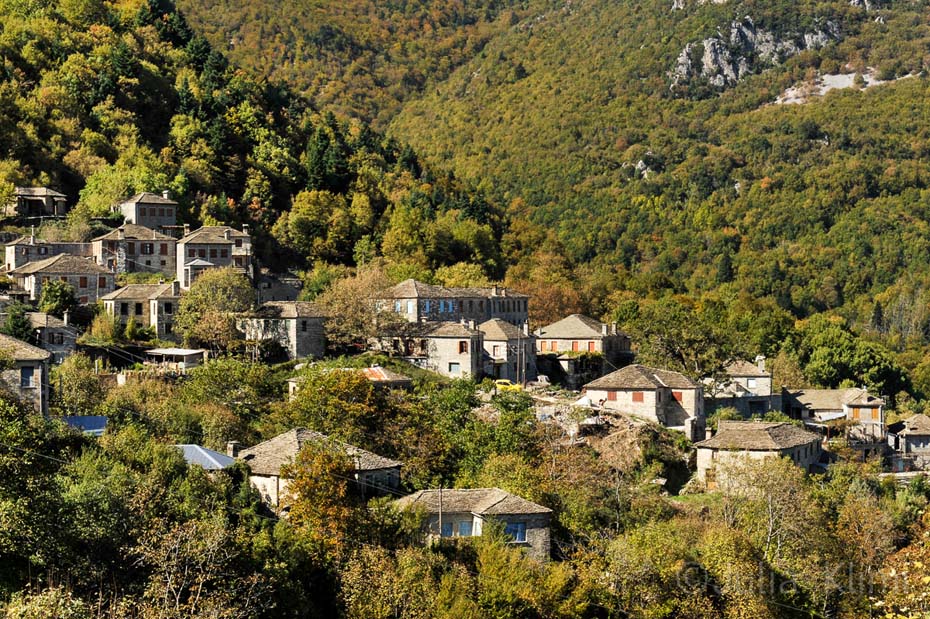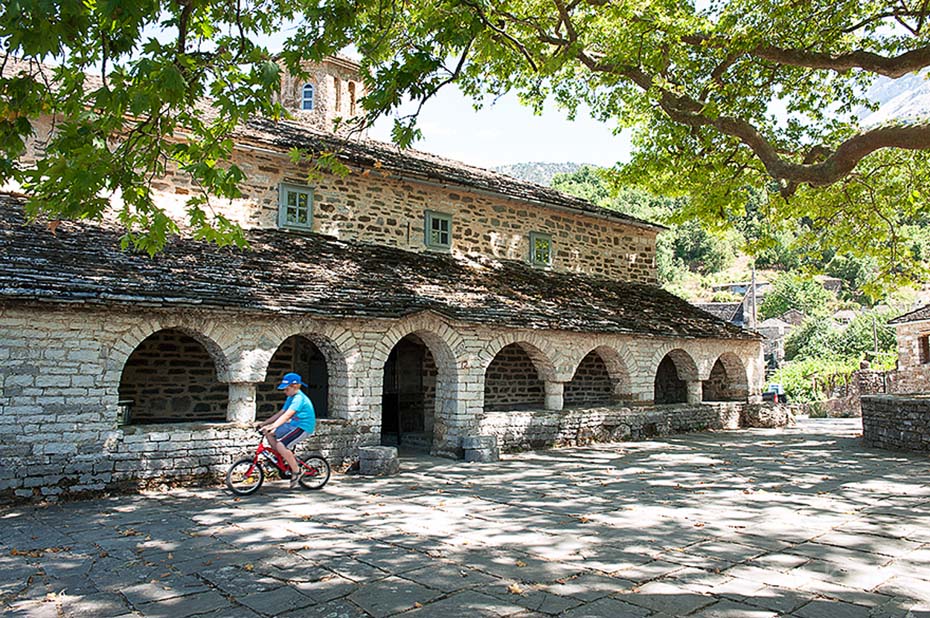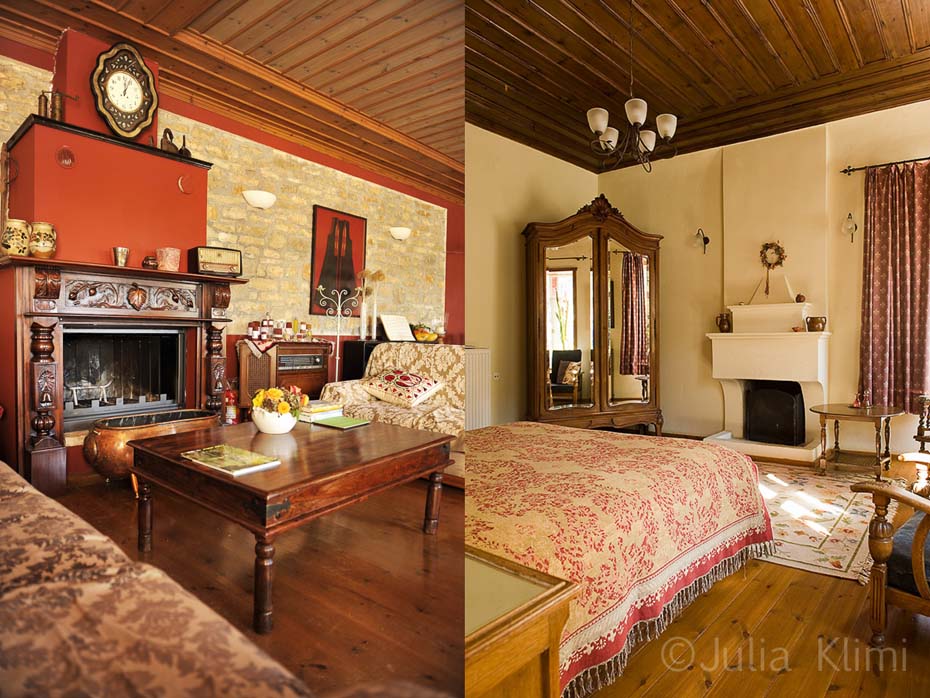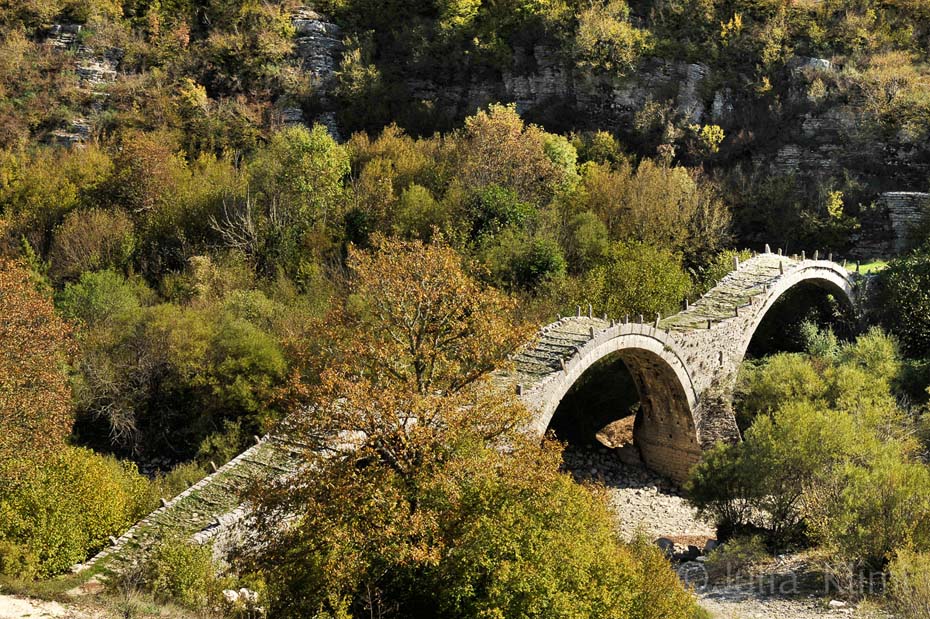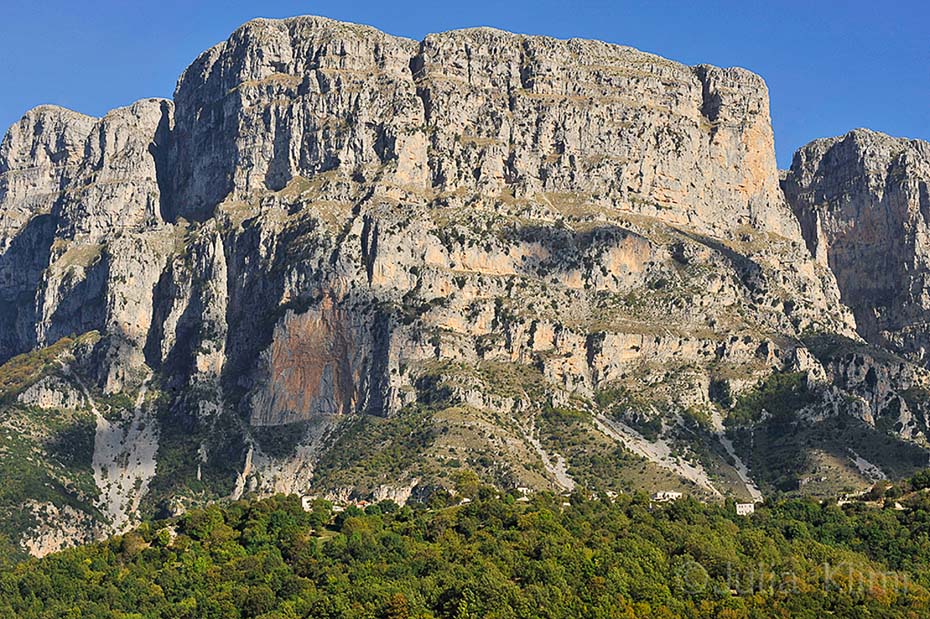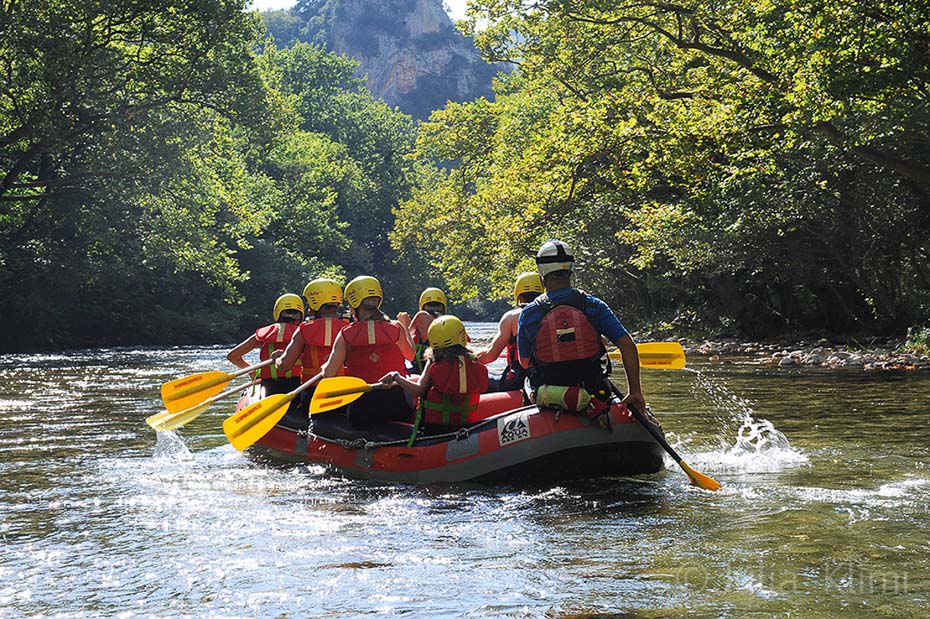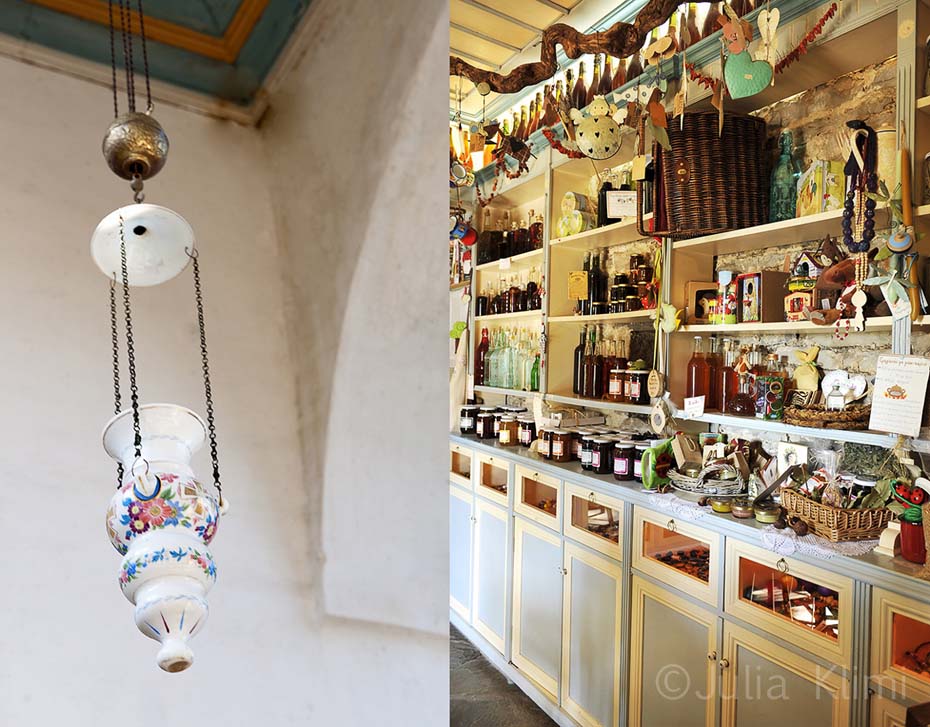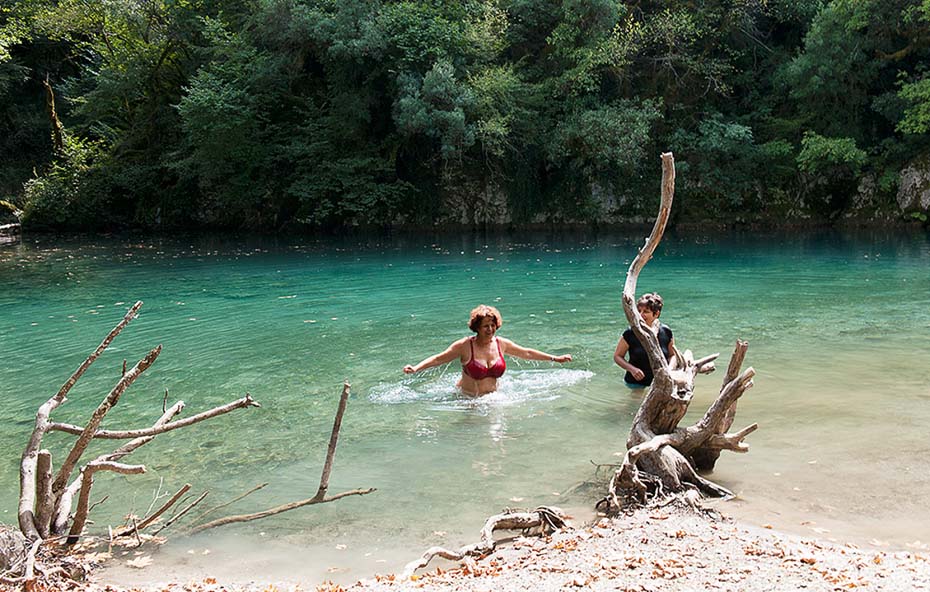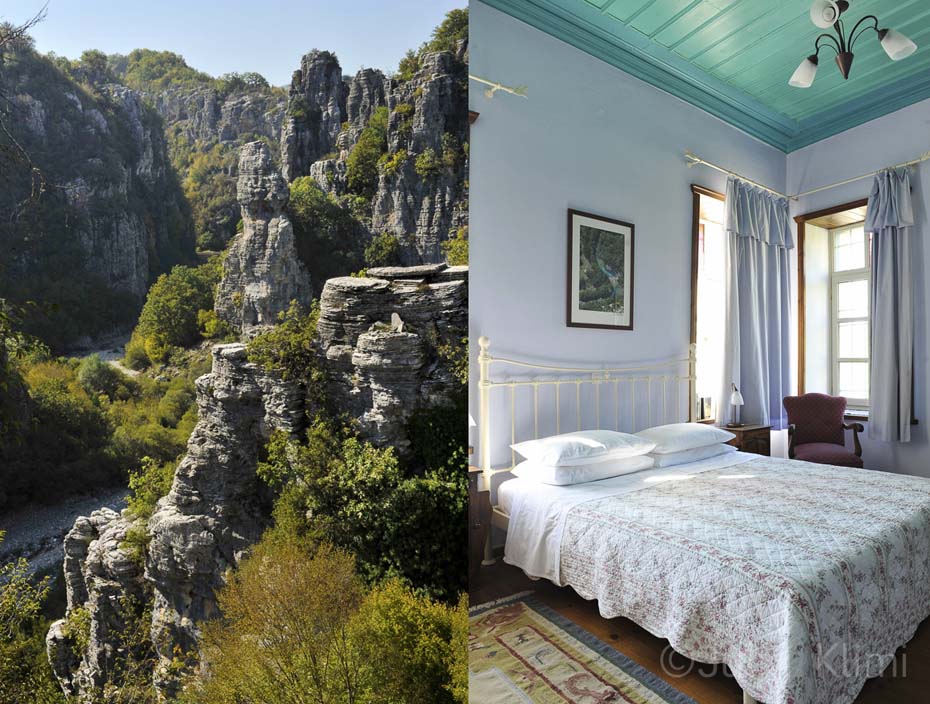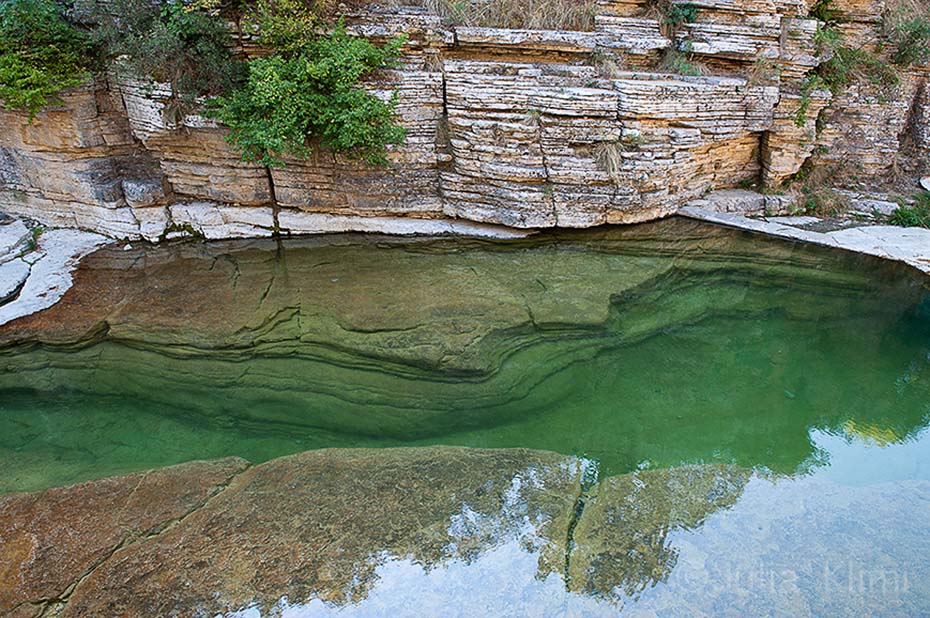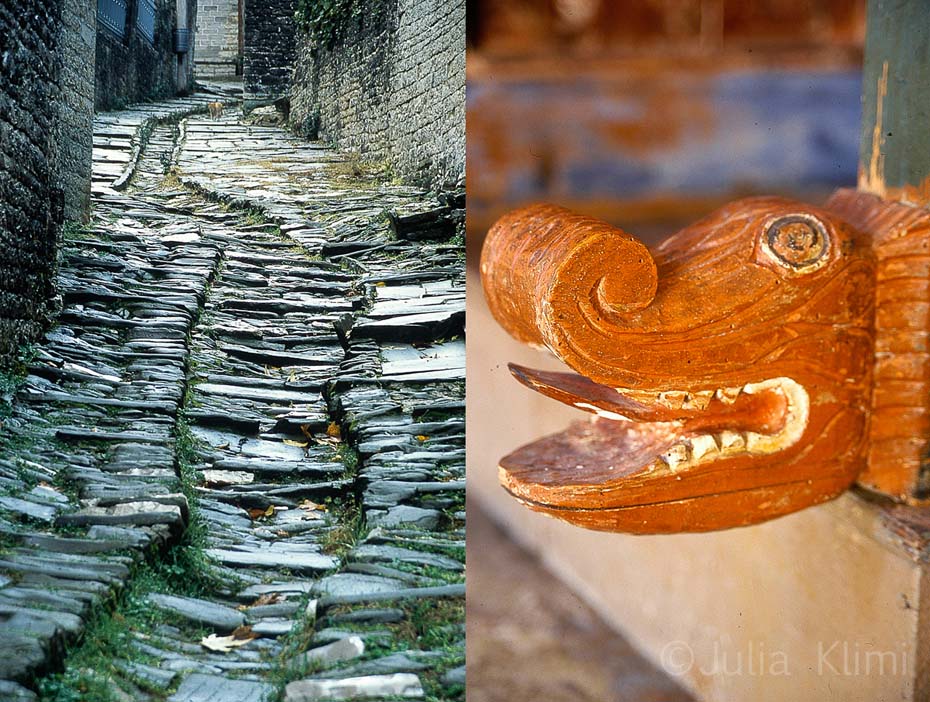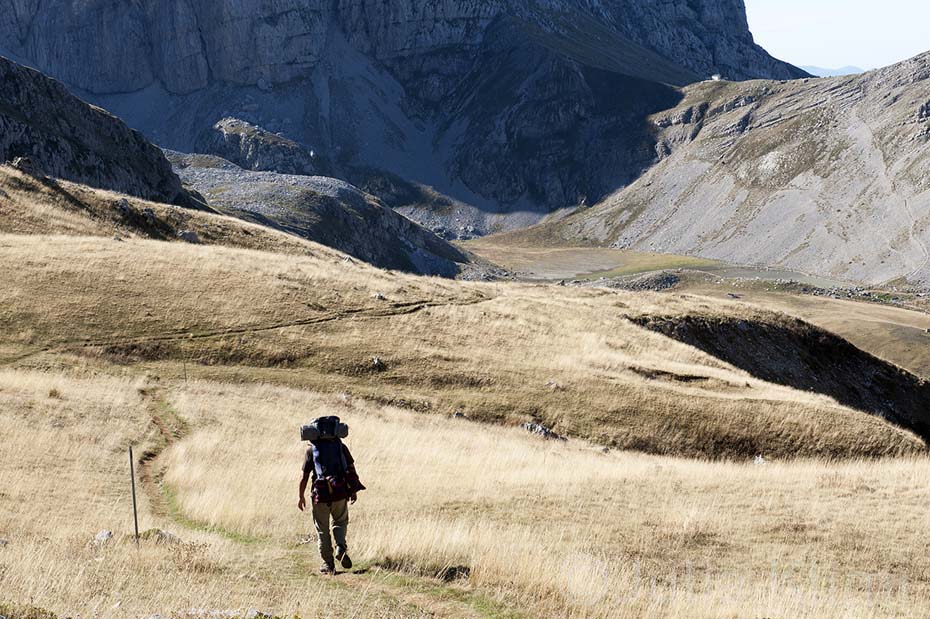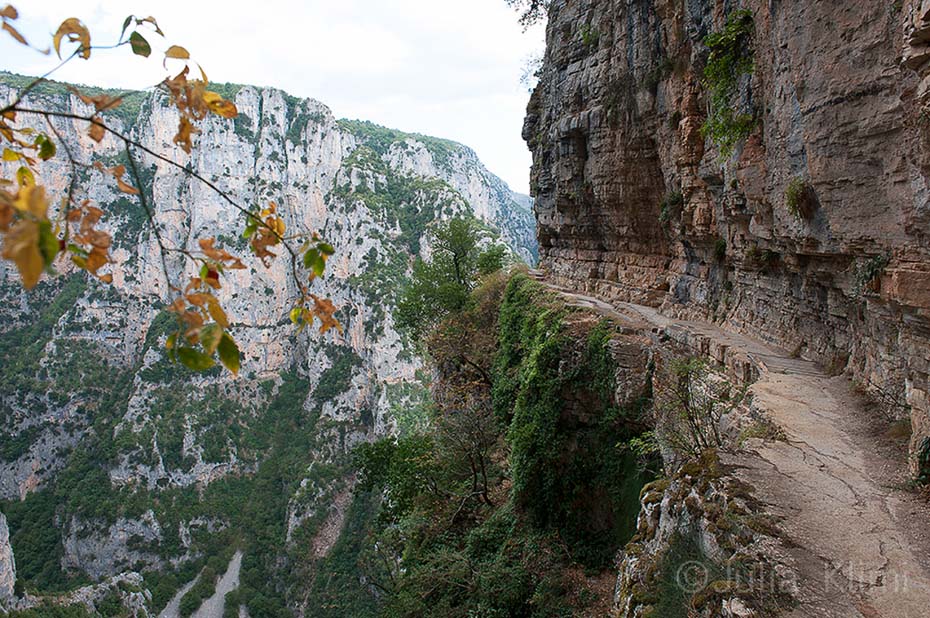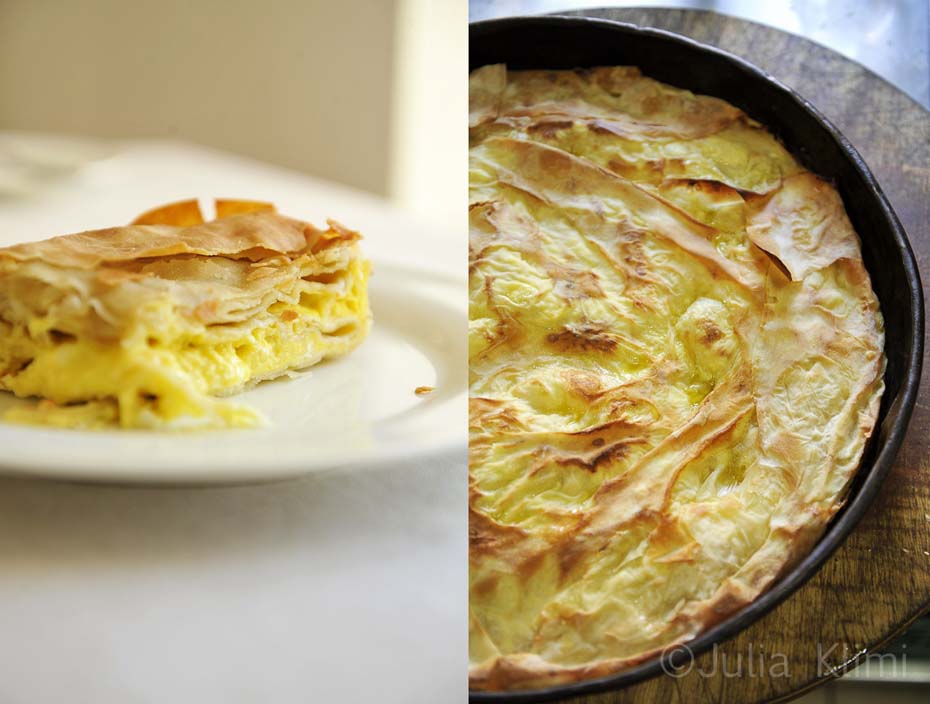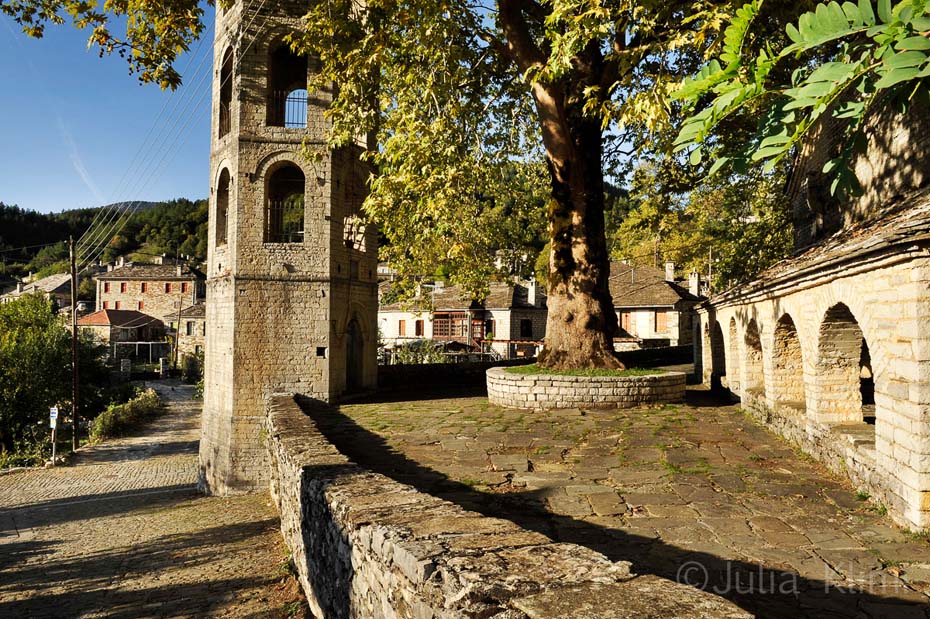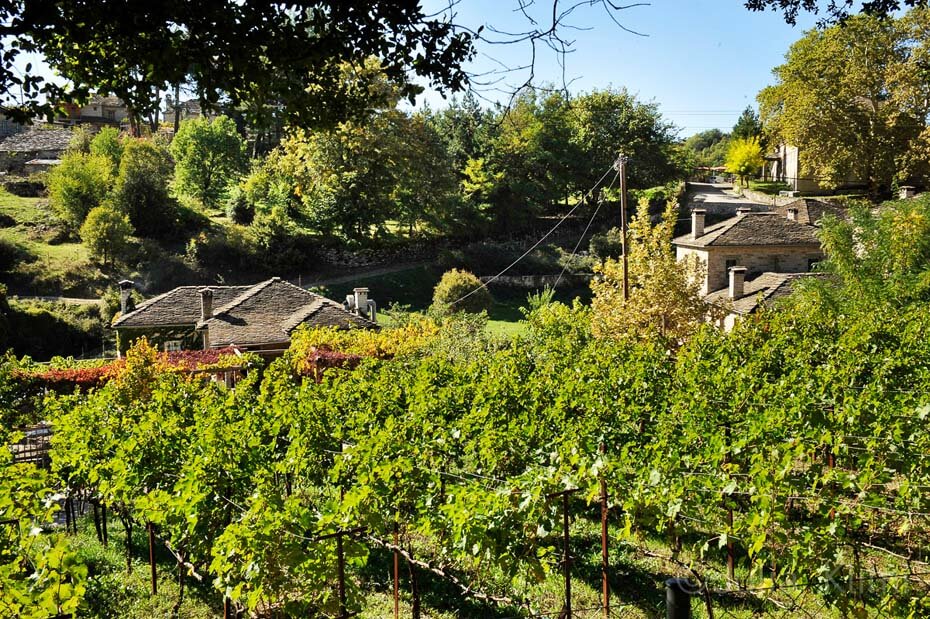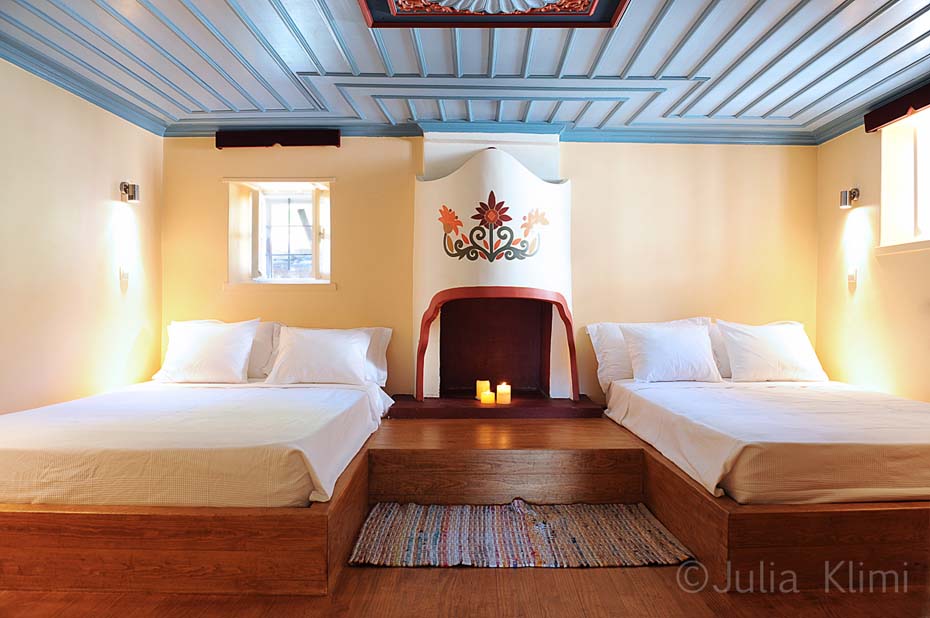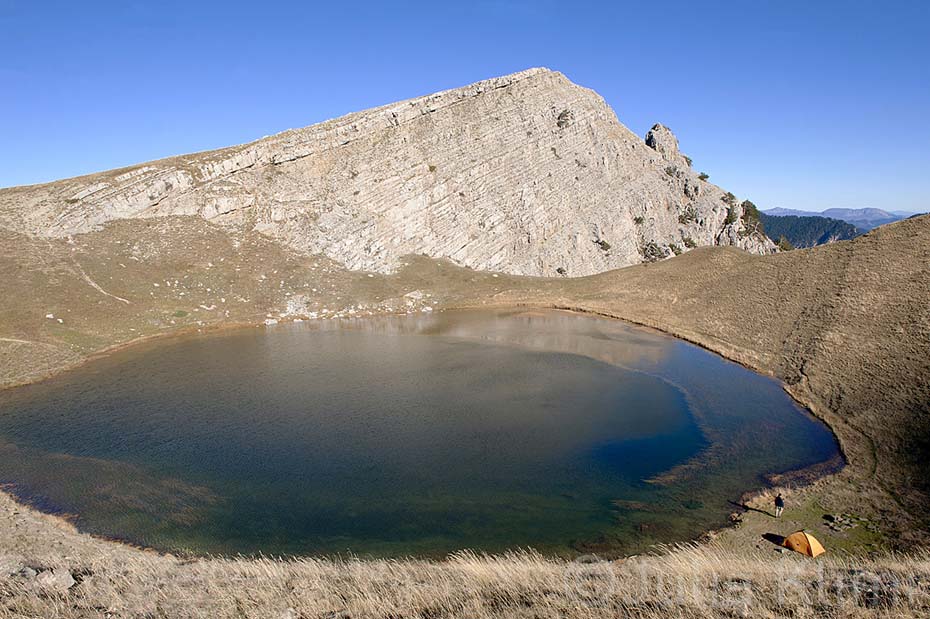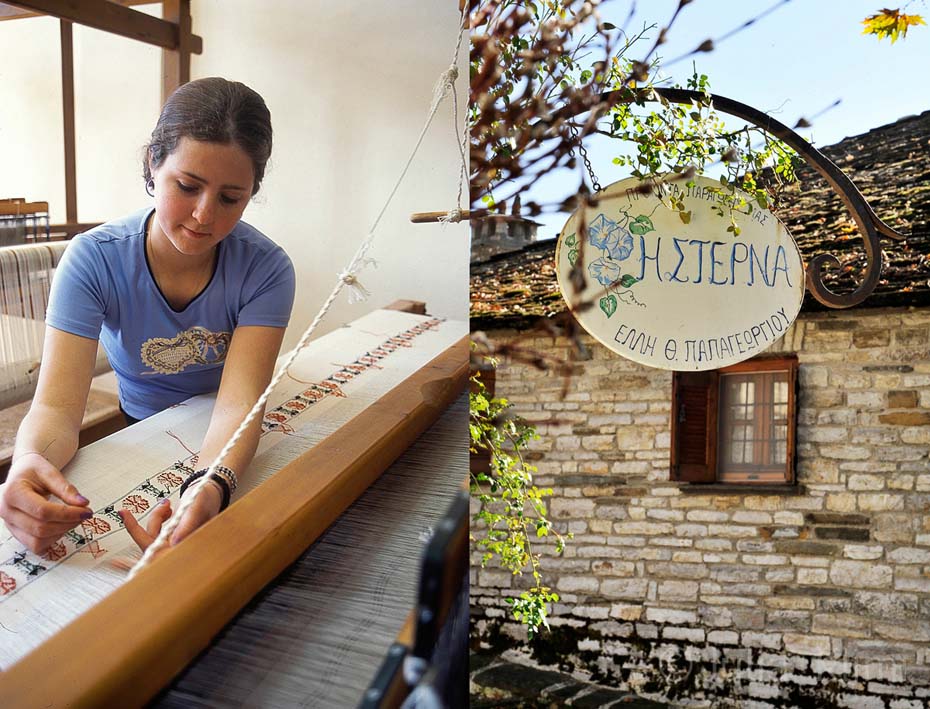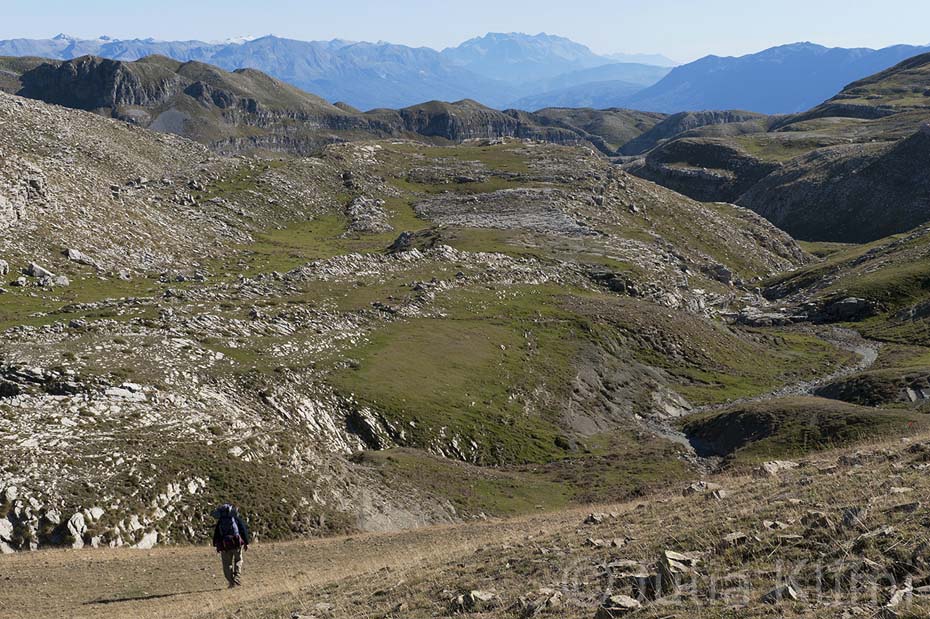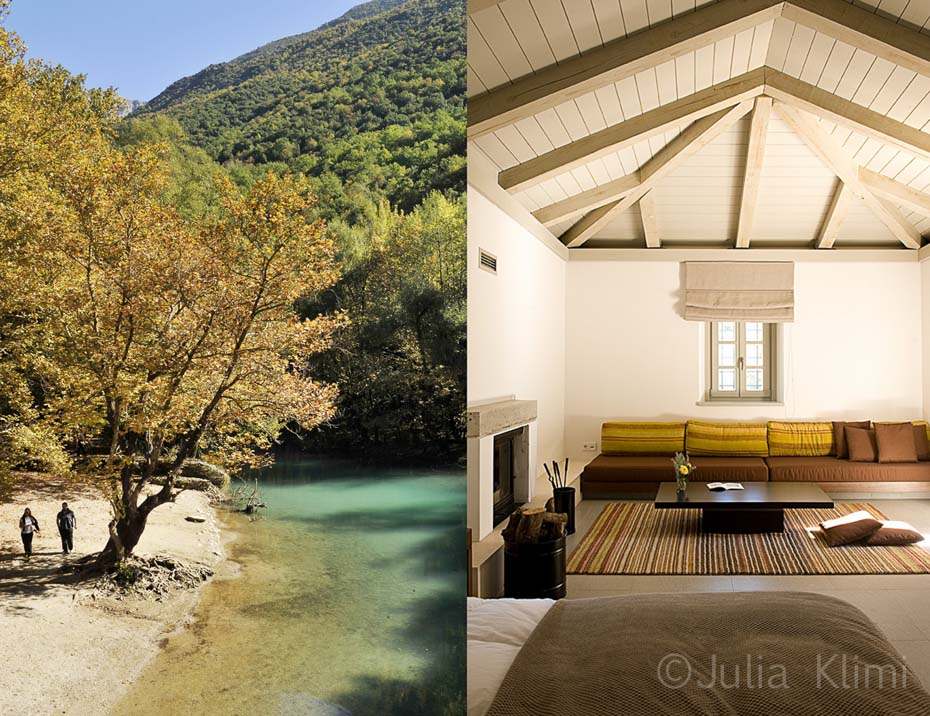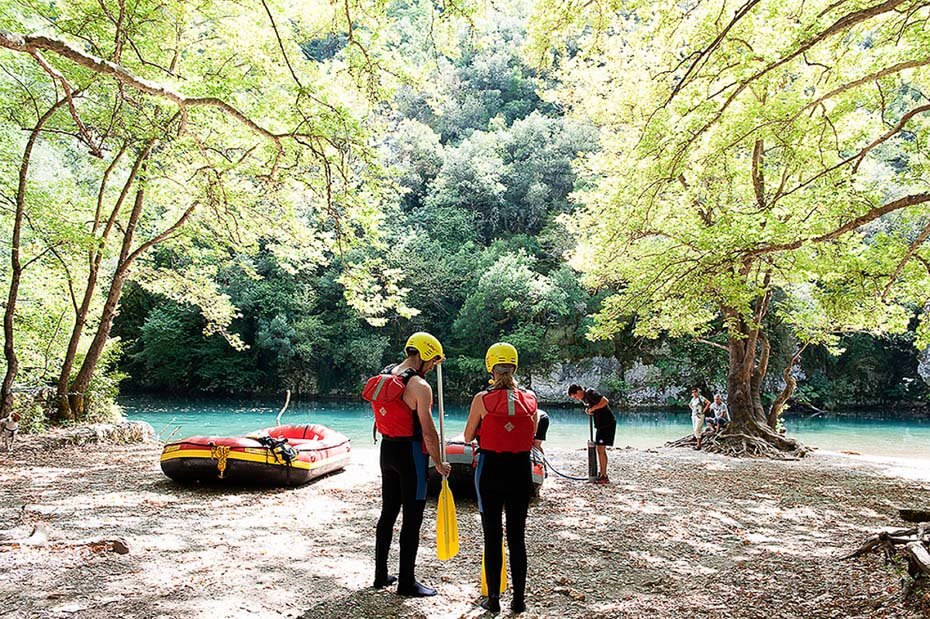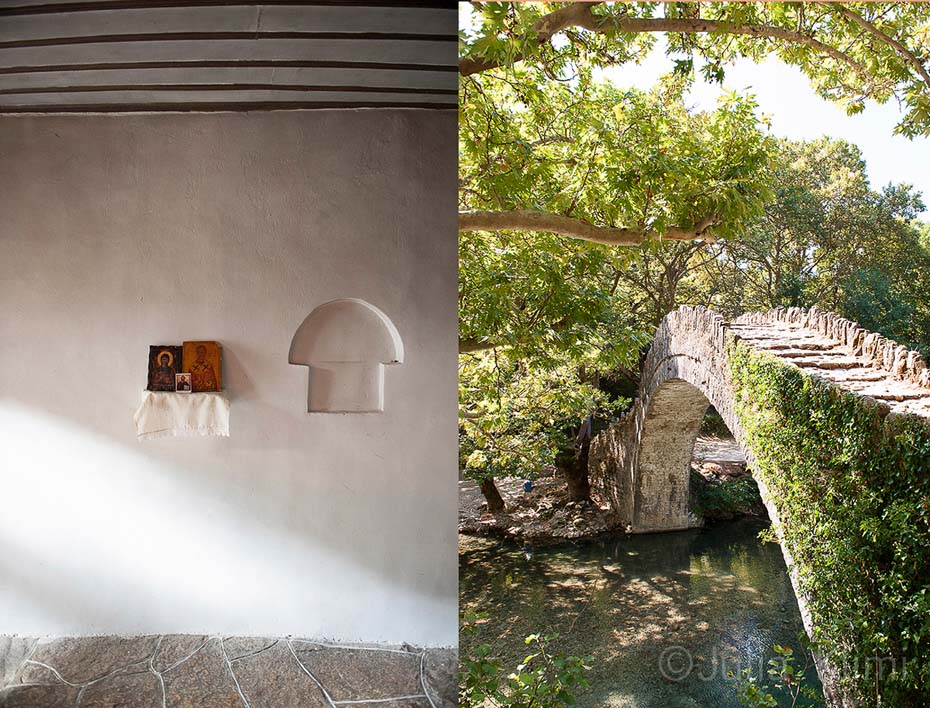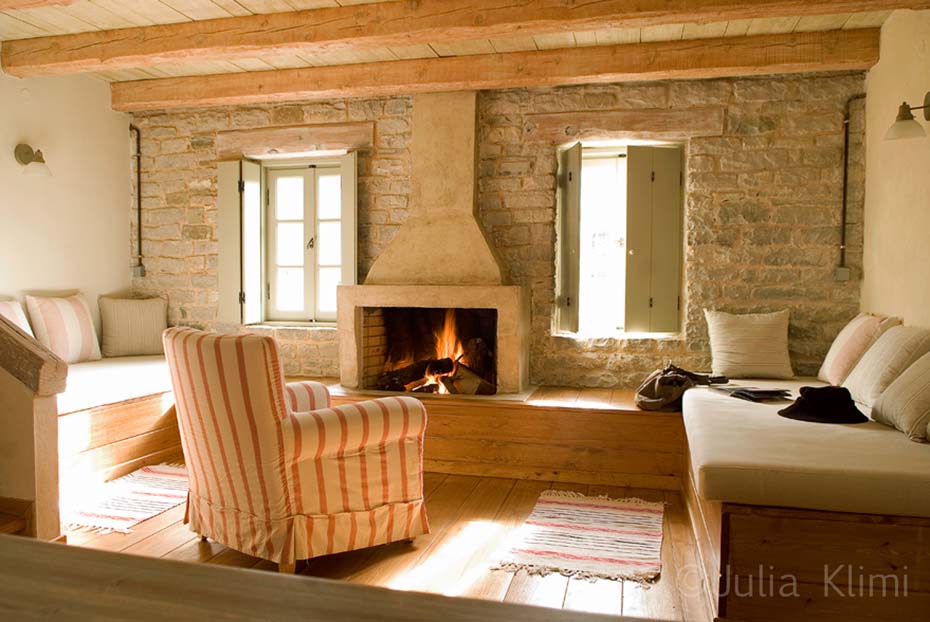 Όλες οι φωτογραφίες και τα κείμενα του δικτυακού τόπου καλύπτονται από τον Νόμο 2121 / 1993 και τους κανόνες Διεθνούς Δικαίου. Επίσης έχουν copyright. Αν θέλετε να χρησιμοποιήσετε κάτι μην διστάσετε να απευθυνθείτε στην δημιουργό.
All photos and texts on the website are covered by Law 2121/1993 and the rules of International Law. They also have copyright. If you want to use something, do not hesitate to contact the author.